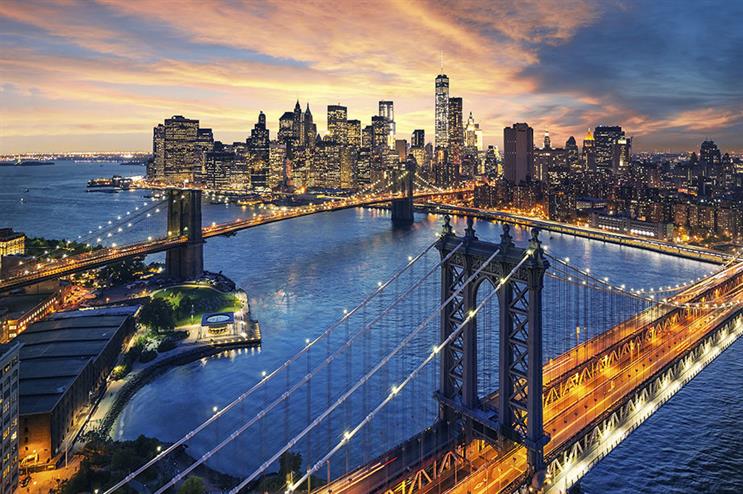 Manifest London (Alex Myers, founder and MD)
When did you open in New York?
January 2015.
Describe your operation there
We have a team of five – a mix of staff moving over from London and new hires. Our strategy in year one was to help launch UK businesses into the States, which allowed us to drive senior strategy from Manifest London and arrive with a portfolio of clients. As such, our biggest clients so far have been brands we met in the UK first. We also have a growing number of clients that have arrived simply from seeing our work over there, like Walc, the walking-directions app.
Why did you open there?
We thought it would be fun to have a New York office. Genuinely that's the main reason – I think the most rewarding thing about running Manifest is seeing what this group of misfits can pull off. Obviously there were also a lot of commercial reasons too – it's one of the biggest established markets for what we do, but they do not have agencies like Manifest in America, so there was an obvious market opportunity.
What have been the biggest challenges?
Recruitment. Because what we do is integrated and so grounded in creativity and brand theory, it has been hard to find American staff who have a broad enough skill set. People in the US tend to have more focused specialisms, as agencies seem more fragmented and modular. We're getting there with it though – recruiting from outside the narrow PR/publicity field and finding people with UK experience. Also, the American interview merry-go-round is a strange thing to behold. People get very weird in interviews if you try to take things off script.
Setting up was hard work – but also simpler than you might think. Three of us flew out there with literally nothing but a one-page business plan. Forty-five meetings and four days later we had an incorporated business, an office, a first recruit, two launch clients, an attorney, an accountant and so on. I had my monthly meeting with our accountant and they asked: "Anything interesting happen this month?"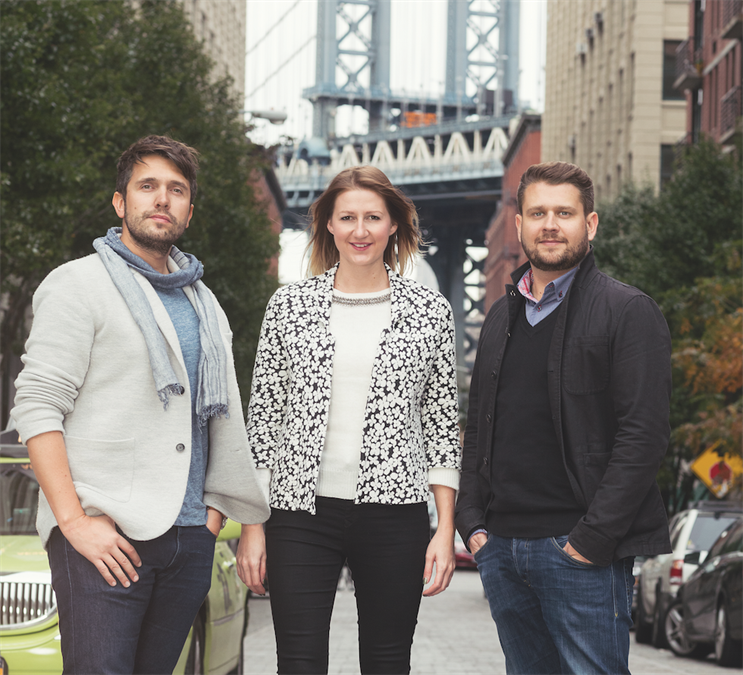 What has surprised you most about working in the US?
I think just the simplicity of it. It has of course been a massive challenge and will no doubt continue to be, but it also feels like our strategy of bringing clients with us and seeking to work with innovative businesses more likely to welcome European culture has helped us bridge the gap quickly. We now have a healthy pipeline of potential clients seeking us out directly and I thought it was going to be much harder.
Are you happy with your performance?
So far, so good. We were deliberately conservative about year one and concentrated on getting our offering right before driving revenue growth, so we will hit budget in year one, which is nice, and the company has been profitable since three months after launch. The work is fantastic too.
Any more global expansion plans?
Absolutely. We want to become the world's first global small agency. We will have five offices in five countries by 2020. In 2016 we'll be launching in Cape Town – one of the fastest growing markets in the world. International expansion is about growth in every sense – of course in terms of scale, but also in terms of creative inspiration, cultural diversity and providing unrivalled agility and innovation for global campaigns.
This article comes from the February edition of PRWeek UK.
Click to read the full range of features, analysis and opinion on international expansion, along with the case studies on nine agencies' expansion plans.