We're 'in' (for more of these releases)
This week saw the members of the Brexit community grow – in terms of number of campaign groups, anyway – with the launch of Grassroots Out and Labour Leave, joining the established groups Leave.EU and Vote Leave. Vote Leave has a relatively staid character to its public pronouncements, while the former – founded as it was by a UKIP-supporting businessman – is somewhat more gobby, sparky and up for a bit of telling "it" like it is (whatever "it" is).
This has been especially so since it took on a former MSP as its head of press, and this week the press releases have been coming thick and fast, with the language getting more forthright and entertaining – and engaging, the campaign clearly hopes.
This week's highlights? "If Goldman Sachs had offered Leave.EU six figures we would have told them where to stuff it." Flack won't express a view on the referendum, but is certainly in favour of press releases with a bit of bite to them.
We need 'Someone Like EU'
Flack attended a PRCA debate on how the various campaigns should communicate ahead of the EU referendum this week. While panellists noted that the campaigners for a Brexit had been spending too much time engaged in in-fighting, there was a sense that at least the groups seeking an exit from the EU had a level of passion to them, while the campaign to remain appeared rather more sensible and rational.
Gill Morris, executive chair of Connect Communications, suggested that highlighting the basic things people liked about the EU – easy freedom of movement being the most prominent – should bring some passion to the pro-EU side.
Step forward Ketchum Europe chief executive and event chair David Gallagher with a suggestion we're not entirely sure was a joke. "Maybe we need to get Adele to sing that you'll need a visa to go to Ibiza," he suggested.
David Miliband tight-lipped
Staying with politics, and Labour's leader-who-never-was David Miliband dodged a bullet earlier this week when he was speaking at the launch of Edelman's Trust Barometer 2016 in London on Tuesday.
Asked by Laura Kuenssberg, political editor on BBC News, what he thought about the Labour Party and Jeremy Corbyn, Miliband refused to comment on the grounds that it would inevitably end up as a BBC headline. "My thoughts on the Labour Party have already been published elsewhere," he said. However, he did congratulate Kuenssberg on her (relatively) new role.
You win some, you lose some.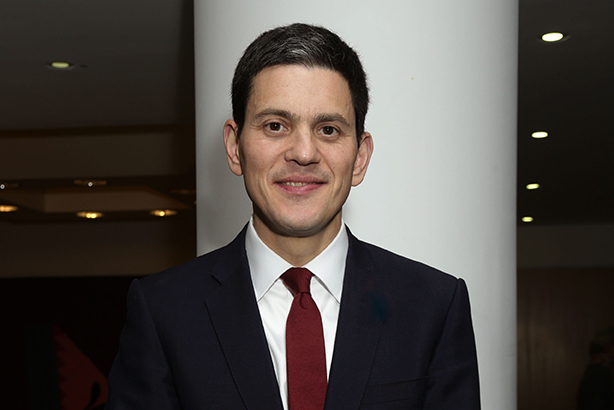 Creative juices flow
There were plenty of impressive ideas on show at yesterday's Creative Shootout, the new event organised by Launch PR founder Johnny Pitt that saw teams from six PR agencies given four hours to prepare a campaign pitch for Unicef around its 70th birthday, and present it to an audience of peers in just 15 minutes.
Some creative ideas that piqued Flack's interest included Dynamo's suggestion to make 11 December (Unicef's founding date) the de facto birthday for the millions of disadvantaged children who don't know their own date of birth; and the #LifeSavingHacks campaign from Bottle PR, including the publication of a promotional Unicef book sharing 'hacks' from children who live in constant danger.
Others sounded a bit like they came from the mind of comic TV host Alan Partridge, although they contained serious messages. Witness the 'pop-up child exploitation restaurant' from TVC – a working restaurant featuring role-play depictions of children being abused at work – and Frank PR's Strictly Come Disaster idea, where stars of the show would present from a disaster zone.
Flack was also impressed by PLMR's #70for70 drive to raise £70m for Unicef in its 70th year by emphasising that people donate far more to help animals than children in this country.
The winning team was from Mischief (pictured below), whose campaign was based around the slogan 'Many Crappy Returns' and highlighted how many children across the world will experience birthdays that are anything but happy. The runner-up was Frank's team.
Well done, all.
Fantastic day watching @TheCreativeSO. So many great teams and so proud of @mischiefpr! #CreativeShootout pic.twitter.com/zW5zlBC7pc

— Daniella Graham (@daniellagraham) January 21, 2016
Projected growth
Many parts of the PR industry appear to have been enthusiastic subscribers to modern practices around flexible working hours and locations.
Flack, who is writing this at 4am on a next-gen tablet from a hipster speakeasy pop-up concept in Shoreditch, heartily approves, but acknowledges that this can lead to a loss of the creativity and camaraderie that a bustling office produces.
Flack however hears one agency has found a mitigation strategy for that – images of colleagues working remotely are projected on to the walls of the office.
The line of good taste
One recent PRWeek article that has generated a lot of discussion has been Richard Stagg's tongue-in-cheek look at the use of deceased celebrities for news-jacking purposes, following the sad departures of David Bowie, Alan Rickman and Lemmy this month.
As shoemaker Crocs knows to its cost, any brand trying to cash in on the death of a famous person needs to take a long, hard look at itself. One Twitter user put forward the suggestion that in certain, limited circumstances, this can be appropriate. Any more ideas?
@prweekuknews No Smoking Day used Bogart ,many years ago, with family consent and clearly a link to cause. Only acceptable circumstances?

— Mark Flannagan (@MarkFlannCEO) January 21, 2016