Nick Clark, MD, Nelson Bostock Unlimited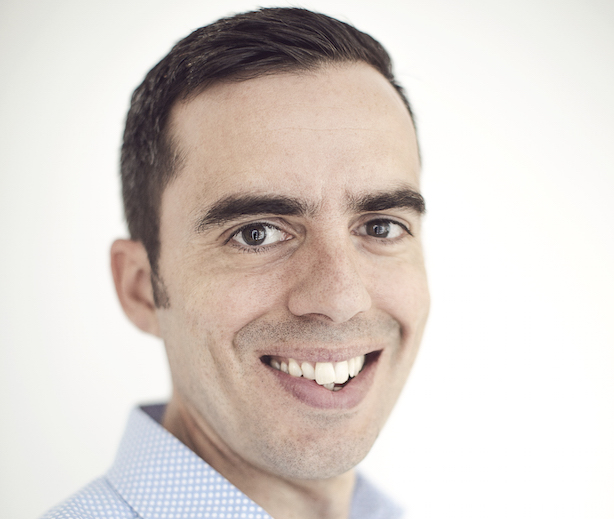 The C-word For me 2016 is all about the C-word (no, not what you're thinking, and not 'content' either). It's 'confidence'.
In a world where everyone is obsessing about integrated comms, content marketing, engagement and influencers, the PR industry needs to define what it stands for and have the confidence to deliver. My hope is that the identity crisis that has plagued the industry starts to subside and perhaps we'll see the end of surveys such as the one from PRWeek in March saying that 70 per cent of the general public don't trust the PR industry.
We've got skills The industry has never had so many diverse skill sets available to it, from media relations and content specialists to creative planners, data analysts and digital and social specialists, who combined can generate memorable campaigns that deliver genuine business impact.
The right to lead A great idea can come from anywhere and PR has as much right to lead big campaigns as our advertising and media buying friends.
Virtual reality and AI 2016 is the year these finally become mainstream and meaningful for consumers. Smart cars become even smarter, we're almost unable to walk thanks to the number of wearables we're festooned with, health tech and fin tech start-ups become serious global players and Zuckerberg builds a robot to look after his daughter.
This presents great opportunities for tech PR firms – and, in theory, technology PR should be the profession's fastest growing sector. But with the abundance of opportunity comes the need for agencies to be smart about where they invest their efforts – for every unicorn-in-waiting, there's also a donkey with a toilet roll tube sellotaped to its head.
Diversification Media relations will continue to be really important, but b2b tech PR agencies in particular will continue to diversify even deeper into additional services like content creation, offering real value across all stages of the traditional sales cycle – and making what we do more measurable and valuable to sales-driven marketing departments. As part of this trend, we'll start to see some truly creative b2b tech campaigns that share the stage with our consumer friends.
Can it At some point people will stop talking about technology companies 'disrupting' everything (hopefully).
---
Yvonne Eskenzi, director, Eskenzi PR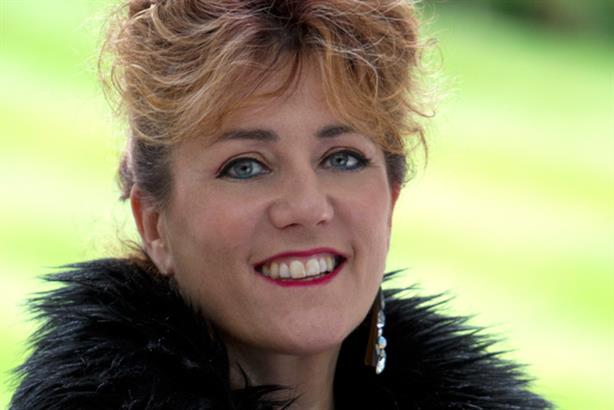 Cyber-security PR becomes sexy Data breaches are going to sport the pages of the nationals on almost a daily basis with hacks, breaches and nasty malware becoming a common occurrence, so PRs are going to have to be on the ball when it comes to tracking stories and getting their clients to comment in a timely fashion. Ransomware will be the most worrying threat and the Internet of Things will become the big hot topic.
Major corporations will need to invest in C-level cyber-incidence planning, crisis management and media training, as more of them will be subject to a big security breach thrusting them into the public eye. They will not want to appear inept and uninformed like Dido Harding following the Talk Talk breach.
Content will be king More tech agency clients will look to issue IPOs or be acquired by the big mighty tech companies such as Cisco, IBM, Microsoft and HP, which will all be looking to invest in cyber security or hi-tech companies.
Start-ups We'll definitely see a plethora of great tech start-ups from mobile apps, cloud and data storage coming out of the university seed beds and London's silicon roundabout all looking for PR agencies to build their profiles.
Stock tip For all you budding investors who've got their end-of-year bonuses, according to the hacker community this year will be a bumper year for hacking, so I'd put your money into cyber-security stocks.
---
James Melville-Ross, senior managing director, FTI Consulting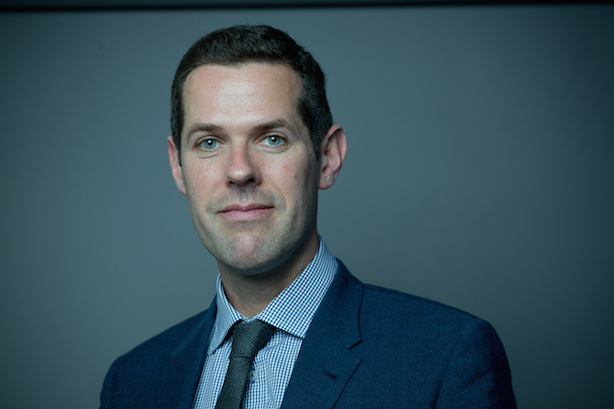 Mergers and acquisitions 2015 saw an unprecedented level of M&A activity in the industry and the wave of consolidation shows no signs of abating in the year ahead. Companies – buyers and sellers – will need to give careful consideration not just to the way they tell their M&A story to customers, investors and regulators, but also how they manage internal comms, especially at a time when the war for talent is raging in the sector. Too many deals still fail due to sparse or fragmented employee engagement once the deal has been completed.
A greater voice for SMEs At the other end of the spectrum, media will continue to chart the rise in prominence of high growth start-ups as demand shifts to faster, leaner services. Continued SME growth will bring with it more fundraises, exits and acquisitions, as big business also seeks to innovate. In each instance, robust and effective comms planning will be key to ensuring maximum value for these businesses across the media and capital markets.
Cyber security Last year saw a markedly increased cyber threat to businesses across the globe. Technology has fast become more democratised and company IP more accessible, leaving organisations more vulnerable to cyber hacking. Criminal damage caused by hackers can be repaired. Reputational damage, however, can be longer-lasting. To mitigate subsequent reputational and financial loss, it will be critical for all companies to be armed with watertight comms plans on which they can call the moment their systems or data are breached.
Tech's increasing influence on non-tech industries As the world embraces the cloud, so we are seeing large companies outside of tech starting to express their competitive advantage through the way they use their data. Utilities, automotive, financial services, even military defence, are just some of the industries seeing the value in big data. Tech communicators have an advantage here. They understand the opportunity that data brings and the onus will fall on them to demonstrate that data is a force for good – not just a security risk – driving forward innovation, increasing revenue gains and enabling social good.
---
James Gordon-MacIntosh, managing partner, Hope&Glory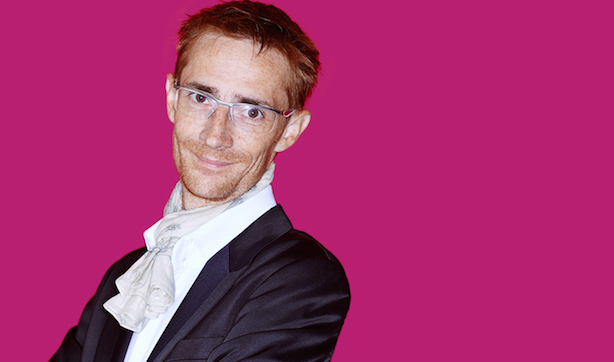 Virtual reality VR will be the story of the year thanks to numerous launches and promotional tie-ins. Expect 'immersive experience' to become the phrase that those in the Power Book will want to ban by the end of 2016 as every 'creative technologist' sells them their ability to deliver VR content.
Behaviour change We'll see more tech brands behave like lifestyle brands. To reach an audience and have impact, we'll see more creative campaigns from the big names in tech alongside the bread and butter. At the same time, the influence of fashion on tech will continue and tech on fashion will be an ongoing story. Tech coming into the home will be a big feature of 2016 as abundant Wi-Fi, smartphone penetration and 4G availability come together. Less about tech for the sake of it, 2016 will more than ever put pressure on those in the category to talk benefits-first and prove their value to the consumer if they are to gain traction.
Media savvy The rise of video as the medium of choice will continue to impact the media and brands. We're going to need to become far more adept at thinking in pictures and sound than ever before in 2016.
Client trends Agencies will once again be forced to consider where they genuinely add value over and above offering arms and legs. We will need to remain relevant to our clients by offering services, skills and insights they haven't time or resource to develop themselves, whether in content, technology or influencer relationships. The spectre of the procurement team will remain. But I get a sense that, as agency product has become less commoditised and more specialist, more clients will rest control of the process and value (in which quality becomes a deciding factor) will be the theme of the year.
The underdogs In agency land, the small and mid-sized shops will continue to challenge the establishment. Offering hands-on senior teams, a creative spark, bringing innovation in place of scale and delivering real hunger for the work, those that are "small enough to care but big enough to cope" will pull off work – and new client wins – that will reshape the market.
---
Max Tatton-Brown, founding director, Augur and PRWeek 30 Under 30 entrant 2015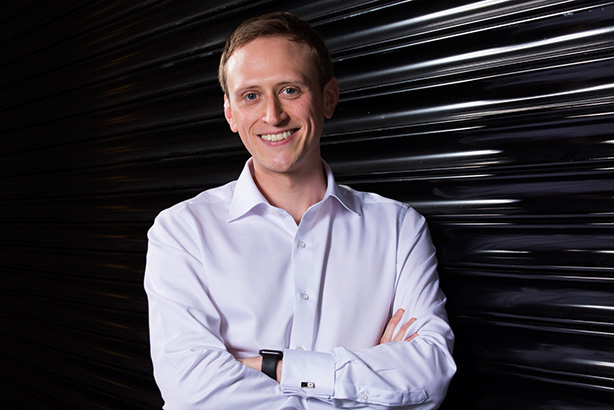 All change Tech PR clients are the most forward-looking and ambitious when it comes to better ways of working. As a result, our sector has a massive opportunity be first to embrace change, and all the advantages that it brings. The limit to this is how willing agencies are to redesign their teams, their processes and their tools for the new world. In 2016, the fastest-growing tech agencies will be the ones that aren't afraid to throw away the systems, platforms — even the staff — that are holding them back from embracing this future. And, of course, those who have chosen to build their own businesses instead of trying to turn the sluggish tankers of yesteryear.
Billables, billables, billables I think 2016 will see continued stratification between agencies offering lowest common denominator, hourly commodity work and those that rise above with strategic, PESO-agnostic campaigns. This is key to becoming an industry that may charge for projects confidently, says no more than yes and finally earns its place in the highest organisational discussions.
Recognition I hope that our industry starts to think more carefully about the kind of work that we celebrate. Like reporters, a communicator's job is to put forward an idea and provide convincing evidence. Floating your brand down the Thames is evidence of nothing but too much spare money and too little imagination. Our industry must stop pretending this is some pinnacle of publicity and start rewarding those who use comms to bring great businesses and their customers closer together.