LAS VEGAS: Global geek fest the Consumer Electronics Show opened its doors for business on Tuesday.
Although not officially underway (the show actually kicked off on Wednesday), there were a raft of announcements that paved the way for a week of techno-frenzy. PRWeek's sister magazine Marketing outlined some of the standout announcements.
Samsung Family Hub Refrigerator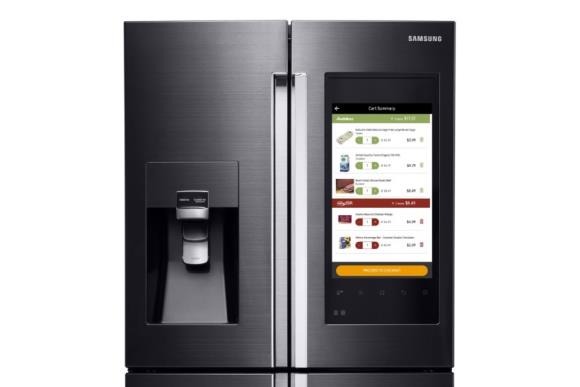 Samsung has gone full-sized-appliance with the Internet of Things and unveiled the Family Hub Refrigerator, which features a 21.5-inch touchscreen allowing consumers to view their depleting fridge contents without opening the door and order replacement items with taps and swipes.
The fridge uses Samsung's Tizen operating system and a pre-loaded app called Groceries, which will even tailor product recommendations as it learns what types of food-and-drink products consumers favor.
The fridge will also come with a companion app that allows family members to use their smartphone, tablet, or PC to add items to the household-shopping list.
Every time the Family Hub Refrigerator is opened and closed, it takes a picture of the fridge's contents using a camera in order to monitor items, while the door touchscreen can act as a display for videos, calendars, and other media.
The tech firm has hooked up with MasterCard Labs in order to let consumers order food by tapping images on their fridge door. The fridge will go on sale in the US starting in May. Samsung has signed deals with grocery retailers including FreshDirect and ShopRite.
Here's a video of the fridge in action:
Ford platform lets cars talk to houses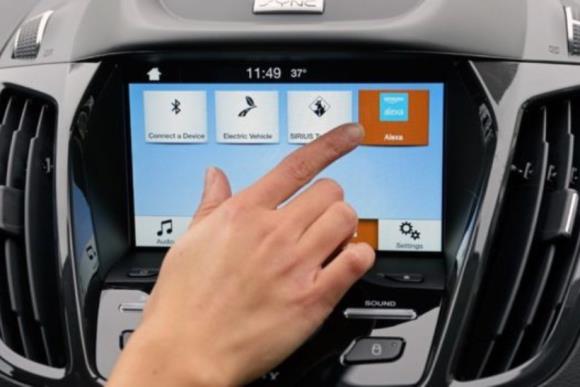 Ford announced further developments in smart tech that will allow the family car to talk to the family house, and vice-versa, using the group's recently unveiled SyncConnect system.
At CES, Ford revealed the addition to SyncConnect, which already allowed users to monitor their vehicles remotely using a 4G connected device.
It is using Amazon's cloud-based voice service, Alexa, to enable car owners to use voice commands to monitor their houses from afar, such as whether the lights or heat are on, or doors are open. Homeowners will also be able to remotely check the fuel level of their Ford, as well as unlock their vehicle doors and warm the engine.
But notably absent was a deal with Google, which was reportedly due to be announced at CES.
Fitbit's Blaze smartwatch


Fitbit, famous for its fitness-tracking wristband, has launched a smartwatch that analysts have pointed out looks remarkably like the Apple Watch – in that it's watch-like and features a dominant touchscreen.
The Blaze will go on sale in March from $199, positioning it way below the $350 starting price tag of Apple's device.
Aptly for a brand whose name is even built around the concept of fitness, the Blaze will focus on users' exercise regimes, with continuous heart-rate tracking a key component, while the device will include the usual array of alerts.
But analysts were not happy with Fitbit's plans for diversification, sending the company's share price plummeting 18% at close on Tuesday to the lowest point since its IPO.
Caro Milanesi was just one analyst who raised a figurative eyebrow, remarking on the Blaze's similarity to Apple's Watch:
Oh look Fitbit has an Apple Watch! https://t.co/WADS19QriI

— carolina milanesi (@caro_milanesi) January 5, 2016
This story originally appeared on Marketing.