The vibe in Los Angeles seems to fit the stereotype: laid back, creative, and entertaining. So while it may not attract the fast-paced workaholics that gravitate to agencies on the East Coast or Midwest, it does provide a home for PR and marketing executives who want to be a part of a one-of-a-kind multicultural city.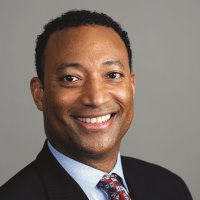 Kim Hunter, president and CEO of Lagrant Communications, is not your typical LA native. After almost three decades living and working in the city – post stints in the Midwest and Northeast – Hunter is still told by his colleagues that he walks and talks too fast. The urgency felt in markets in other states does not translate to this city surrounded by beaches, mountains, and desert.
Hunter describes the LA scene as dominated by the entertainment industry and, therefore, overrun with publicists.
And there is plenty of money to be spent – California is the country's wealthiest state.
However, that wealth is not reflected in job salaries. Lower pay, as well as a lower bar for educational requirements make it a tough area for attracting – and retaining – good talent.
Still, Hunter has built three successful businesses staffed with innovative talent, including the 17-year-old Lagrant Foundation, which seeks to increase diversity in advertising, marketing and PR, and 4-year-old executive search firm KLH & Associates.
He notes that the market is by no means saturated with communications representatives. In fact, many agencies have left the city and most of those that remain have a smaller presence than in other parts of the country. Throughout the years, as clients consolidated, so did their representation, and as a result, budgets have also shrunk.
This change reflects the priorities and current state of business practices in Los Angeles and California in general.
"Everyone in the state is so focused on the social issues, they are not looking at it from a business perspective," Hunter says. "Los Angeles is not exactly a business-friendly city, so people are leaving."
In addition, "unequivocally this is the most multicultural market in the country," Hunter explains. "LA has the largest Latino market in the US, so you would think everyone would be throwing a lot of resources into this community."
He embraces the positives of working on the West Coast and Hunter prides himself on running a lively office environment. And he capitalizes on his work ethic – hitting the freeways early in the morning to avoid bumper-to-bumper traffic.
It's hard, however, to leave a city with year-round sunshine.
"It is the quality of life," Hunter explains, as to why so many people come and never leave the city. "Next year will be 30 years for me."
Fast facts
1. LA has the largest Latin-American population of any US city, according to the US Census
2. Los Angeles has more energy-efficient buildings than any other US city
3. In 2014, the National Low Income Housing Coalition said California renters must earn more than triple the minimum wage to afford a two-bedroom apartment
4. The Hollywood sign originally said Hollywood Land and was a marketing campaign for a new housing development in the area
5. Forbes' 2015 ranking reported Los Angeles' median household income at $55,988; median home price at $454,500, unemployment rate at 7.3%, and 2014 job growth of 2.4%. Cost of living was 17.9% above the national average
Check in
PRSA LA
Mindy Carson Brundige
Chapter administrator
(818) 582-3233
mindy@prsala.org
www.prsala.org
Startup UCLA
Robert Jadon, UCLA startup summer accelerator director
200 De Neve Drive,
Covel Commons 203,
Los Angeles, CA 90095
Los Angeles Times
202 West 1st St.
Los Angeles, CA 90012
www.latimes.com
(213) 237-5000