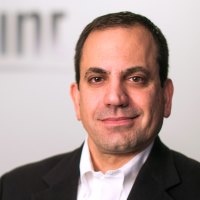 Yes
Matt Bennett
SVP and Washington, DC, practice lead, Racepoint Global
Has extensive expertise in healthcare and tech comms
When facing a crisis in today's hyper-communications environment – whether based on a product failure, policy issue, or reputational challenge – brands are at more risk than ever.
The cause of this peril is the speed of information and the rapid formation of public opinion. Social media brings the spotlight of attention instantly and can deliver negative perspectives to all audiences.
As a result, every crisis management plan demands a comprehensive social component. A written statement in response to media enquiries is no longer the first and only step. Messages that define your crisis comms plan must translate to social platforms, including the visual medium of Facebook and Twitter's character-limited world.
Importantly, a crisis response must be a conversation. In order to respond to allegations, reassure stakeholders, and convey a sense of both urgency and corporate responsibility, brands must engage in real time. No better platforms exist than social media as companies can bypass traditional media and deliver their messages directly.
The modern crisis strategy is not simply about reacting to an incident. Social media is also one of the best tools for preventing a crisis. Effective social engagement builds reputational equity and identifies potential challenges before they become full-blown problems.
Many of our strategies concentrate on influencers who are already shaping perceptions of a client's brand. This leads to having an on-call cohort of defenders who will help support a brand through difficult times.
When engulfed in a crisis, companies also need to adapt their social activity. Scheduled posts must be changed and the crisis must be the only topic addressed. For example, during Volkswagen's recent scandal, the brand's global Twitter handle continued posting marketing information, while its US platforms went silent. This arguably exacerbated the problem.
Without a complete social strategy, any crisis response is likely to be ineffectual. Social platforms allow brands to quickly advance their position, blunt criticism, and move beyond times of turmoil.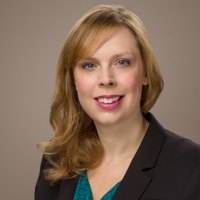 No
Mitzi Emrich
Chief social media strategist, MWW
Social practice lead who has worked with clients such as Shell, Walmart, and PepsiCo
All crises are not equal. While a social media strategy should be central to any crisis plan, not every incident requires active social engagement. For example, a major retailer hit by a data breach that results in customer credit card information getting hacked will suffer mainstream media scrutiny and intense consumer backlash on social media.
An automaker faced with a push to improve working conditions will contend with press calls, labor activism at job sites, and private staff conversations on the company's intranet.
As a retailer, a quick and proactive social engagement strategy is key to managing the issue and explaining actions taken to protect consumers, while the auto company would likely increase attention if it engaged with public social channels.
A clear definition of what constitutes a crisis and the role of social strategy should be at the core of a response plan. A minor incident that can be handled offline should be viewed differently than a global crisis that generates hostile media coverage and social content from influencers. Knowing how threats relate to the company's larger narrative is critical and should drive corporate action.
Understanding the damage is the first step to managing a crisis. Determining the stakeholders impacted and understanding the channels where the crisis is occurring can provide insight into whether or not a social strategy should be implemented. If data shows a conversation has already spread to social channels, a drive to segment content and deliver messages to those impacted will help shape perceptions about a brand's willingness to correct problems that led to the crisis.
Navigating the intersection of markets, governments, policy, and public opinion is an increasingly challenging and important role for crisis comms teams. Deciding how and when to deploy social strategy should not be a blanket approach.
Simply including social media into every crisis would, in many cases, spread negative events, or expose new people to damaging stories. Instead, social strategies should be used as a tool that can help resolve issues in certain – but not all – scenarios.
---
PRWeek's View: There's a small list of crises for which social media should not be used in response – and it's getting smaller every day. Social is where customers are living and discussing brands.