We are facing a refugee crisis of historic proportions. Sixty million people have been displaced by war around the world, a population nearly the size of France. It's estimated that half of them are children. More than 11 million Syrians – half the total population – have been displaced by civil war. More than 4 million of them are refugees living outside Syria. It's the worst refugee crisis we have faced since World War II.
The attacks in Paris and San Bernardino, and reports that at least one of the terrorists may have posed as a refugee to gain entrance to France, have unleashed a torrent of rhetoric about whether Syrian refugees should be granted asylum in the US. Polls suggest a majority of Americans oppose letting these refugees settle here, much the same as they were against resettling European refugees in the lead up to World War II and Vietnamese following our war there.
The issue has captured the world's attention across traditional and social media, heightened here by the passions of a presidential election. In times when fear and anger drive the public dialogue, voices of reason find it difficult to break through. The communications challenge is to find new ways to create understanding and advocate solutions for the refugee crisis.
The most important thing we can do is to communicate the personal, human stories of the victims of this violence.
New forms of visual communications have emerged and are being used in innovative and powerful ways to tell their stories. We saw the impact that one photo of Aylan Kurdi, a drowned Syrian child, had in raising awareness of the crisis across Europe and around the world. In the months since then, we're increasingly witnessing the powerful use of video, data visualization, and even virtual reality in ways that humanize and educate people around the complexities of the crisis, and ultimately inspire action.
The UN recently created a series of short virtual reality films that shed light on some of the world's most imminent global challenges, including the Syrian refugee crisis. "Clouds Over Sidra" follows a 12-year-old girl named Sidra who, along with more than 80,000 other refugees, is living in the Za'atari camp in Jordan. The film is a fully immersive experience, which debuted at the World Economic Forum in Davos, and has since played at the Sundance Film Festival and South by Southwest with the goal of getting in front of decision makers and broader audiences alike. The film was the centerpiece of the UN's first interactive hub during the General Assembly in September, reaching delegates, foreign ministers, and heads of state. The UN also partnered with UNICEF to take the film to the streets. In that campaign, one out of every six people who saw the film donated – twice the normal rate.
News organizations, too, are making use of data and visuals in new ways that help show versus tell. The New York Times made use of virtual reality technology for its multimedia documentary project, "The Displaced," which follows three refugee children from Syria, Ukraine, and South Sudan as they go about their daily lives, sifting through rubble and frantically fighting for food from aid drop planes. The Times called this VR launch its most successful app launch to date, and it undoubtedly has made a significant impact.
As one journalist put it:

"The Displaced scores in a big way. I'm sure I'm not alone in feeling a bit inured to the plights of refugees — like they are someone else's faraway problem. After watching the movie in VR — or in other words, after traveling to these regions and seeing these children up close and personal — I'm moved. I want to help. Right. Now."
On the social media front, there's also a flood of YouTube "explainer" videos making their way across feeds that help to break down the complexities of the situation, like this one from Munich design studio Kurzgesagt. And artists of all sorts are lending their creativity to illustrate tales of harsh realities, like this video from the artist Banksy, and this series from the popular Humans of New York blog. The Times and many other digitally native publications are also finding new ways to use data help to show the scale of such crises.
Fifteen years ago, when I chaired the US committee that supports the UN Refugee Agency (USA for UNHCR), we struggled to find ways to create greater public understanding and support for refugees. I visited many camps, and heard so many heart-wrenching stories from refugees. I also witnessed their courage and dignity and looked for ways to communicate this back home. Now, of course, there are new channels that were not available back then.
A great example is the work of two young filmmakers and social advocates, Chris Temple and Zach Ingrasci. They founded an online network called Living on One, creating videos to generate greater awareness about extreme poverty by living themselves on a dollar a day in Guatemala. Now they have turned their energies to the plight of refugees and have just released "Salam Neighbor," a film sponsored by UNHCR and Save the Children. This dramatic film documents their time living among Syrian refugees in Jordan's Za'atari refugee camp.
The creative and innovative ways that now exist to communicate the refugee story give us reasons for optimism, a way to make global crises local and relevant to a diversity of audiences.
Awareness and understanding are the first steps toward building support for a solution. During the recent Ebola crisis in Africa, for example, organizations responding to the crisis were able to use data visualization techniques not only to see the damage that had been done, but more importantly, to predict trends and redirect support where it was needed most.
As communicators, we know that the following principles are essential to engaging any audience, particularly when passions are running high:
1. Tell personal stories. Make it easier for your audience to relate to your mission by putting the focus on the people you're impacting.
2. Listening is half the battle (and often more). Particularly in times of crises and debate, listening to constituents and showing empathy are bridges to understanding.
3. Reach people where they are. Digital and social media allow us to communicate across myriad channels where our audiences are. Go to them and make sure to engage people on platforms native to them.
The current refugee crisis is complicated on several fronts – politically, legally, and, of course, emotionally – and it will continue to be challenging to communicate to audiences with a variety of interests and points-of-view. Communicating stories that enhance understanding and lead to solutions will require great creativity, strategy, and innovation. But overcoming the communication challenge will put us on a path to overcoming a bigger challenge – resolving the most important refugee crises of our generation.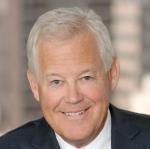 Jack Leslie is chairman of Weber Shandwick and the former chairman of USA for UNHCR. He is currently on the boards of the United States African Development Foundation and the Advisory Committee for Voluntary Foreign Aid. Note: Weber Shandwick has worked with UNICEF, Save the Children, Living on One, and various groups within the United Nations.