Santa comes early to PRWeek towers
Ah, Christmas freebies. While the PRWeek hot desk has been less chock-a-block with free festive stuff than that of our sister title Campaign (hint, hint..), there were some creative and unusual bits and pieces this year that caught Flack's eye.
Firstly, Nelson Bostock sent across some items for dressing up as a Christmas elf, along with a selfie stick to encourage folks to pose in their elfish garb and share on Twitter using the hashtag – umm – #OfficeElfie. Here is sister agency Fever getting in on the act:
We're celebrating the launch of Affinity Unlimited (https://t.co/cgQZ5koNFC) so here is @ASMcMorran's #OfficeElfie pic.twitter.com/o4cOvPUS6O

— FeverPR (@FeverPR) December 15, 2015
(Friendly) rival agency Dynamo was keen to show its support during its annual Dynamo Escape event, as this picture shows: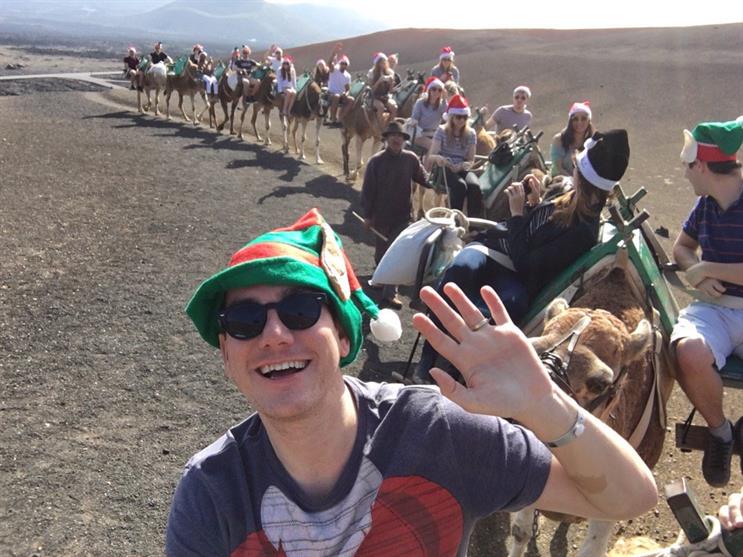 Then there's Pretty Green, which delivered a yodelling Christmas pickle – it's a German tradition apparently. Flack will take the agency's word for it.
Rogers takes America
Just in time for Christmas, last Wednesday saw the New York launch of PRWeek UK editor Danny Rogers' book Campaigns that Shook the World: the Evolution of Public Relations at the Harvard Club – hosted by Edelman CEO Richard Edelman. Among the distinguished attendees were Ketchum chairman Ray Kotcher, Ogilvy PR's global CEO Stuart Smith, Burson-Marsteller's global client head Kate Triggs, DeVries Global CEO Heidi Hovland and Weber Shandwick's chief reputation strategist Leslie Gaines-Ross. Kudos to Golin's US boss Matt Neale, who showed his loyalty by attending launches on both sides of the Atlantic. At the bijou after party at Soho House NY, Rogers' actor friend Alan Cumming ≠ showing off his photobombing skills at the bottom of the pic – arrived with his usual entertaining entourage.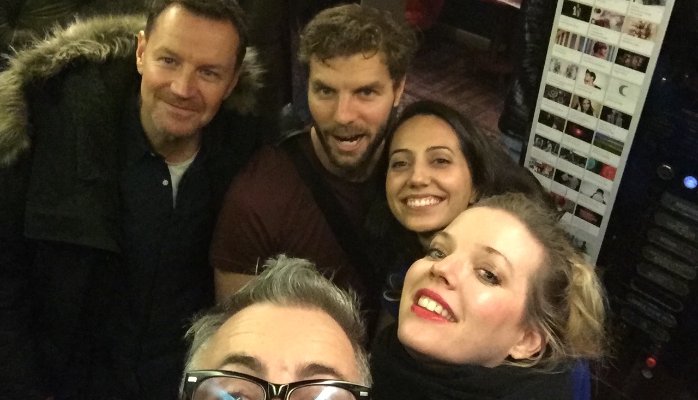 Prehistoric PR patter
PRWeek heartily recommends readers to follow @smugjourno on Twitter, which seeks to expose those journalists who overstep the mark in their criticism of PRs by retweeting their mean and/or unfair jibes. However, Flack couldn't help but titter at this unusual tactic employed by one unnamed PR pro:
Received email from 'wacky' PR agency suggesting I haven't replied to their approach because I 'must be being chased by a T-Rex.' *Eugh*

— Jonathan Roberts (@robertsjonathan) December 14, 2015
Herring taps Fish for hipster predictions
This is good for a Friday giggle. For a new seasonal video, Taylor Herring has enlisted ex-BBC weatherman Michael Fish to predict which hipster trends we can expect in 2016. These include beards being replaced by baldness, the Apple jacket ("an iPad with sleeves"), and Alphabet Spaghetti.
Whether we can trust Fish's soothsaying is another thing – for the benefit of our younger viewers, Fish famously dismissed reports that the notorious hurricane of 1987 was on its way). Anyway, enjoy:
This just in...
From the weather to the news, and it comes as no surprise to Flack that some of the nicest television news presenters have a fearsome reputation off-camera. During a telephone call with the former colleague of one such, Flack enquired what the presenter was like to work with. There followed a long pause. Had Flack laid an egg? "Very creative but... a challenge" came the reply.