With Episode 7 odds-on to become the biggest grossing film of all-time when it is released on 17 December, marcoms departments around the world are seeing dollar signs.
Disney has spent in excess of $400m (£265m) on the production and promotions activities – so it's clearly confident this money will be recouped. There are plenty of ties-in for The Force Awakens, ranging from the well-executed ideas to some that feel a bit more forced.
1) All Nippon Airways - Star Wars Project
Award for the coolest tie-in goes to Japan airliner All Nippon Airways (ANA). A five-year deal will see its Boeing 787-9 Dreamliners painted in different Star Wars themes. Who wouldn't want to fly in the RD-D2 themed plane?
---
2) Covergirl makeup collection
Yes, this really happened. The cosmetics range owned by Procter & Gamble has jumped in with a special edition makeup range. Max Factor, eat your heart out.
---
3) BB8 branded fruit
Making the front page of Reddit under the title 'Disney needs to calm the fuck down', the BB8 themed oranges appear to be a step too far for some.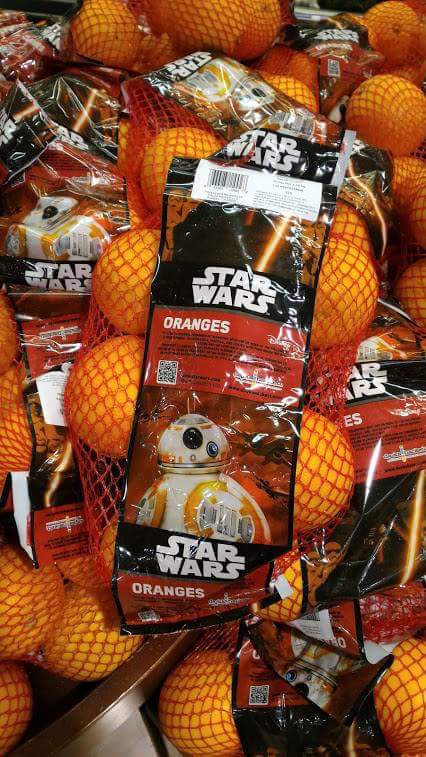 ---
4) Google - 'Choose your side'
The Google tie-in was always going to be one of the more polished. The Awaken the Force feature allows users to support the Jedi or Sith and then customises their apps accordingly. Gmail gets new backgrounds, YouTube's progress bar and volume slider are turned into red or blue lightsabers, and your position on Google Maps is marked by an TIE fighter or an X-Wing. One for the proper fanboys and girls.
---
5) Facebook selfie-saber
Not to be left behind, Facebook is now allowing users to insert a lightsaber into their profile picture. Our PR friend from AMD, Darth Cowell, opted for the nifty looking cross-guard lightsaber favoured by the Sith. Watch out, Intel…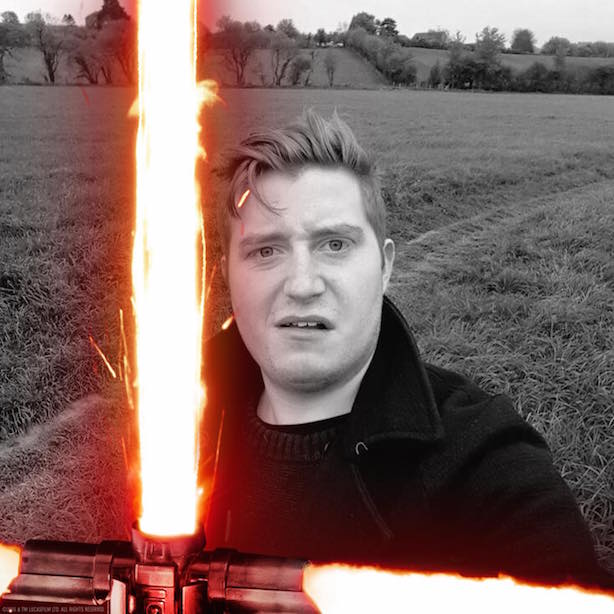 ---
6) Star Wars Battlefront game
Gaming juggernaut EA wasn't going to miss out on this opportunity, releasing the latest Star Wars themed game just ahead of the movie. It delivers plenty of nostalgia as playable characters include Luke Skywalker and Darth Vader.
---
7) Trident gum
Yoda probably didn't have a toothbrush in Dagobah, but still...
The #StarWars marketing juggernaut knows no bounds pic.twitter.com/7H78ZMzBiA

— Larry Hryb (@majornelson) December 14, 2015
---
8) Duracell batteries
One of the more relevant tie-ins and a great advert to boot. Duracell is expected to cash in when those lightsaber toys fly off the shelves this Christmas.



---
9) Subway giveaway
In a classic fast-food chain promotional tie-in, Subway is hoping to boost seasonal sales by giving away plenty of Star Wars merchandise.
Have you entered yet?Get creative with your #StarWars pose and tag #SubWin #TheForceAwakens https://t.co/D1wN9S0NNF pic.twitter.com/uI4zsEK3U5

— SUBWAY® UK & Ireland (@SUBWAYUKIreland) December 9, 2015
---
10) HP goes retro
HP has you covered in case you wanted a special edition Darth Vader mouse. We're not sure they've seen Return of the Jedi though.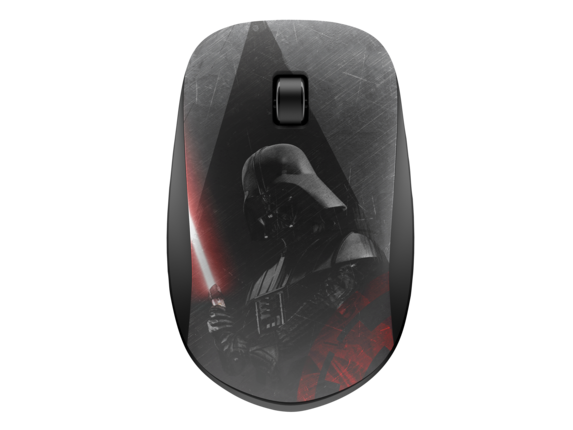 Still at least we can all be thankful there won't be any Jar Jar Binks lollipops on sale this time around. That was just wrong...