As Christmas 2015 sneaks upon us, Santa's little helpers are no doubt working overtime, packaging everything from Star Wars lego sets to Minion toys and iPads, ready for deployment on 24 December.
But how did Santa* become the main man during the festive season? Sources have revealed to PRWeek that the artist formerly known as Mr Claus has been seeking advice from branding and comms specialist Quietroom to bolster his image.
A leaked copy of the Santa Brand Book by marcoms agency Quietroom lays bare the secrets of St. Nick, giving a never-before-seen insight into a remarkable marcoms strategy.
Much like manufactured boybands, every aspect of Santa's image is micro-managed from his name and logo, through to the way he deals with external communications.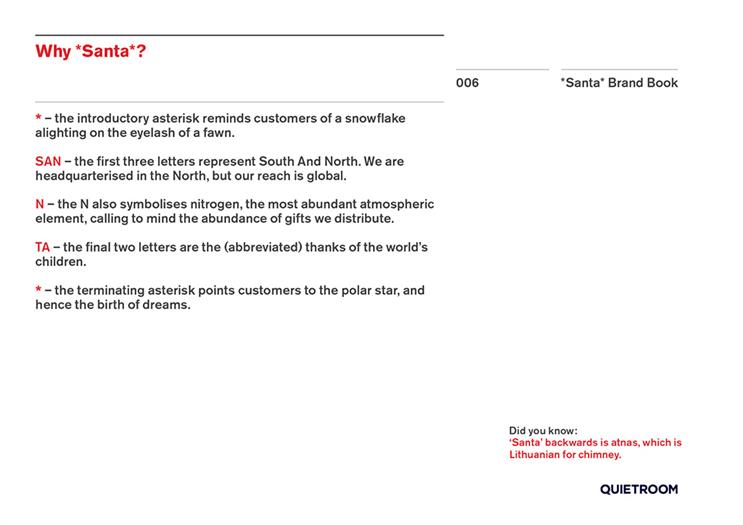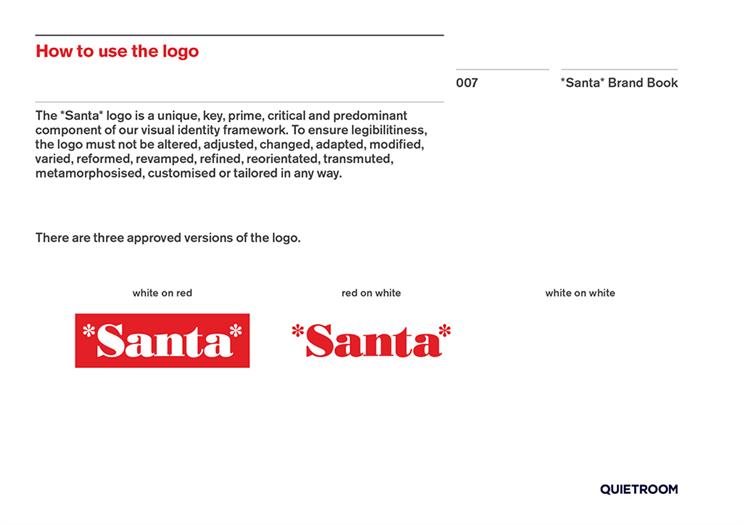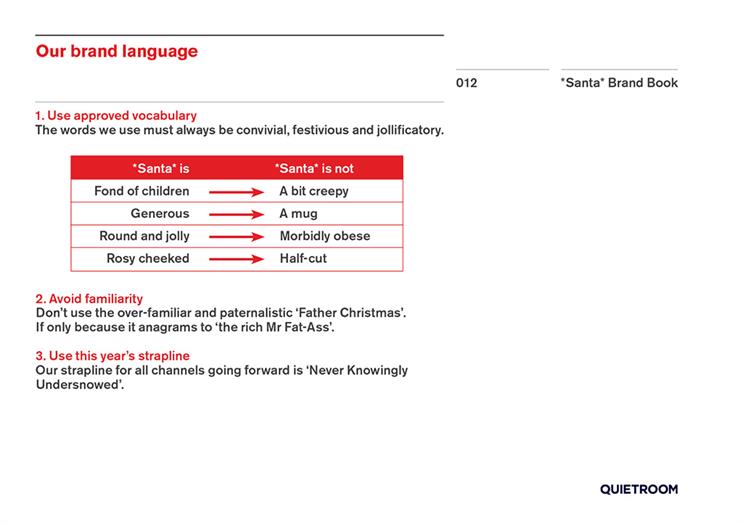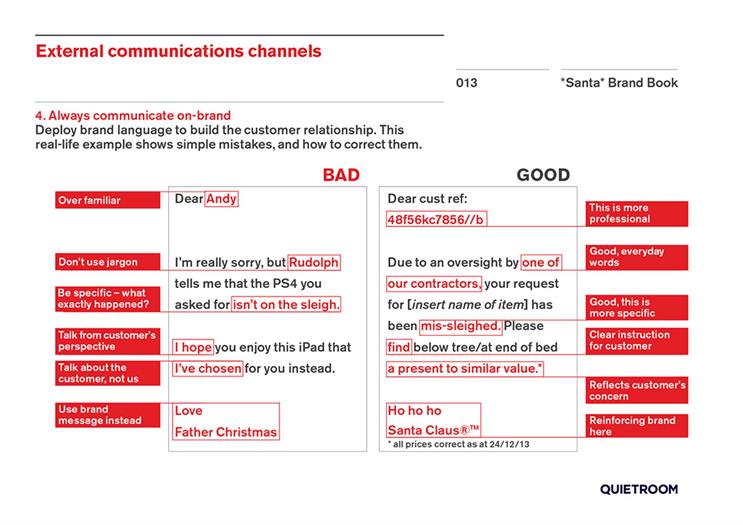 PRWeek contacted Santa's director of comms, Justin Time, to establish the authenticity of this leak but we received an automated response asking us to post a letter to the North Pole.
*Santa is a registered trademark of Santaclaus Global Enterprises Incorporated ®©