When people talk about a "high-performance" organization, one immediately thinks about what are the critical ingredients to achieving that status.
With that in mind, PulsePoint Group undertook a project to try and pinpoint them. After considerable research, we identified five key factors: leadership, accountability, relationships, expertise, and resources
But before we delve deeper into this, here's a harsh reality: Most employees don't believe they work in such organizations. That may be unfair, but it is a perception that drives reality.
So, you must start from the unpleasant premise that your employees probably think your organization lacks one – or perhaps – more of them.
And the truth is, our experience indicates it's quite unusual to find all five attributes operating at a high level in any one organization. So think of it as an opportunity for almost every organization to improve.
Leadership. A critical aspect of leadership is nurturing a meritocracy. Sounds logical, but research suggests high standards are not often properly articulated and performance assessments are often too subjective.
The best people thrive in a genuine meritocracy. World-class service organizations, from Goldman Sachs to McKinsey, are often good sources of insight and inspiration. Service firms only have their talent to sell so a meritocracy (and a high-performance culture) are usually embedded in their DNA.
Accountability. High-performance teams are advanced in their ability to measure both business impact and their own team performance. Most corporations have some form of performance metrics, but my experience suggests few are satisfied with those efforts. Furthermore, most business exes are often stumped as to how to measure the impact and effectiveness of their comms organizations.
This area needs immediate attention by many companies. Digital is making meaningful metrics readily available. Absent black-and-white accountability tends to lead to declining budgets and responsibilities often getting reassigned.
Relationships. The best functions work laterally to achieve business goals. They build trust across the organization with consistency, cooperation, and conscious ambassadorship, especially from leadership. This lateral inter-dependency is becoming more pronounced, according to research by the Arthur W. Page Society, and is a major contributor to high-performance organizations.
Silos, turf, and limited budgets all tend to erode the potential of strong relationships. The best companies – from the very top – don't permit (much less reward) such narrow thinking.
Expertise. Functions with the best talent, especially across emerging skill areas, and the best talent management will always provide the most value to the business.
Work inevitably migrates to the best talent, wherever it lies. In a world in which we find overlapping areas of responsibility with Marketing, HR, IT and others, the bar is higher than ever for communicators to attract and retain the very best writers, designers, digital strategists, data analysts. Given these converging skill sets, people with similar profiles may well be found in other functions within the organization, and work will likely migrate to the most qualified resource, wherever it sits.
Resources. Without appropriate access to resources (time, budget, and tools), even the most talented of teams will not be as impactful or efficient as they could be.
Clearly, headcounts and budgets are finite. But most companies need to be better at prioritizing organizational workstreams so that low-value activity doesn't reduce high-impact productivity. Also, it's essential to invest – and use – superior online tools for collaboration, external monitoring, engagement, and publishing. Too often, tools such as SharePoint or Brandwatch or others are grossly underutilized.
So, with these five pillars, what's a good next step for top communicators? It goes back to accountability: Measure your performance in each of these five areas and you should pretty quickly get a clear roadmap of priorities for 2016.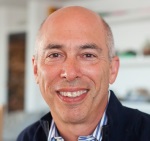 Bob Feldman is cofounder and principal of PulsePoint Group, a digital and management consulting firm. He can be reached at bfeldman@pulsepointgroup.com. His column focuses on management of the corporate communications function.