The announcement was made in an open letter published yesterday on Zuckerberg's Facebook page, addressed to his newly born daughter, Max.
The couple will donate much of their fortune – the gift is worth around $45bn (£30bn) – to the Chan Zuckerberg Initiative, which aims "to advance human potential and promote equality for all children in the next generation".

The letter explains that the charity's initial areas of focus will be "personalised learning, curing disease, connecting people and building strong communities".

Zuckerberg's Facebook post has received praise from personalities including Melinda Gates, Shakira and Sheryl Sandberg, as well as from the general public, both on Facebook and Twitter and elsewhere.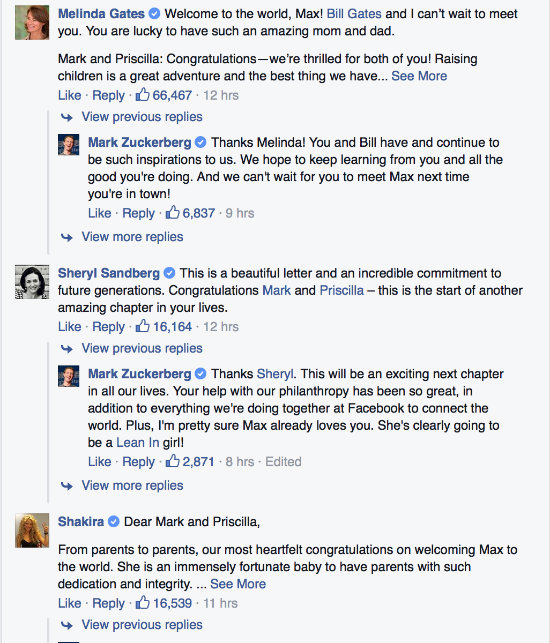 Last month, Facebook introduced a new tool to allow people to donate to charities without leaving the social network. Non-profits are also able to fundraise on Facebook for a specific campaign, such as the Nepal earthquake.
Zuckerberg's gesture follows yesterday's #GivingTuesday – an international day of giving to charitable causes that originated in the US and took place in the UK for the second time this year.