A few days after the 2015 PRWeek Awards ceremony, a client in continental Europe asked me, "So what's big in London PR this year?" I did a mental reconstruction of the parts of the evening that didn't include the hosts of the quiz show Pointless delivering corporate light entertainment from a bizarre, revolving 'compère-o-round' stage and simply replied: "Stunts. There seem to be an awful lot of ­winning campaigns that are big, flashy, photo-op-ready, unashamedly OMG stunts."

A realistic, life-sized polar bear puppet in the London Underground, Bathrooms.com's chocolate bathtub and a box of Krispy Kreme doughnuts containing 456,000 calories all cause me to believe that this year's judges – and I was one of them – are still seduced by "I wish I had thought of that" quirkiness.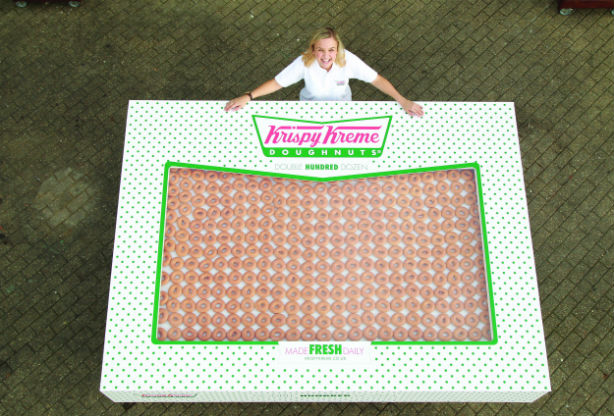 The Blackpool Beach donkey ride that accepts contactless ­payment cards and the Airbnb house and garden floating down the Thames turned a steady stream into a flood. (Note to the Airbnb team: What's the ­difference ­bet­ween a faux Georgian ­accommodation that floats and a ­somewhat pretentious houseboat?)

So why did these bits of fleeting and floating fabulousness land a direct hit on the public's sentience, while so many other well-intentioned stunts ended up as nobody's news? Stunts that were also-rans that became 'also-brands'.
I think the difference lies in three things (largely because it's always three things).
First, did the agency and the brand work hard enough to create a truly great idea? A tactic can start a big idea (think the Ice Bucket Challenge) but is usually not in itself the stuff of breakthrough stunts. I think there is a tendency to use 'online content' and social sharing as excuses to inflict second-rate stunts on people, just because brands have the ability to ­distribute them to the entire English-speaking world and then some. It's like shooting a bad movie and thinking you'll fix it in post-production. You won't. In the end, does it make any difference that a whole lot of people saw something interesting? If it's a numbers game and no-one believes the numbers, then why bother?


Next, is the stunt so good that people will tell others, either in person or on social media? Is it simple enough to explain? Is the connection to the brand strong enough to be remembered? I recalled that the polar bear was for Sky Atl­antic, and thought it might have something to do with a television programme set in the Arctic. To tell you the truth, though, I did kind of lose interest after the "wow, there's a polar bear in the Tube, which will no doubt screw up the Northern Line" moment. I may have mentioned the polar bear to other people, but only really as ­evidence that Transport for London is so incompetent that it can't keep wildlife off the Tube.


Finally, did the stunt tell a story that is important for the brand? The debit card donkey was a brilliant demonstration that these new-fangled contactless cards are accepted almost everywhere. Even on the beach. Even in Lancashire. And while the trampoline-sized box of doughnut deliciousness was from the 'let's make the world's biggest whatever' school of creativity, it did make the point that the brand now caters to meetings and can feed a crowd.
Now if only someone could get the bear to ride the donkey or vice versa while ­eating a doughnut, we'd really be on to something. Hey, there's always next year.
Paul Haugen is senior partner, planning director EMEA, FleishmanHillard