Ask them what they want to drink and it's pretty much a pint for the men and a G&T for the ladies. Of course there's a preference for hand-crafted, cask-conditioned artisanal ales and specially blended, single still gins with a unique combination of hand-picked botanicals etc. But they still demonstrate a surprisingly conservative taste when it comes to drinks – and gender stereotyping come to that.
In fairness there was also a more progressive block, favouring an impressively wide range of cocktails. The Negroni was particularly popular, as were the White Russian, Margarita, Mojito and Moscow Mule. Several people expressed a preference for a vodka, Cointreau, lemonade, Advocaat and fizzy orange cocktail called a Joker.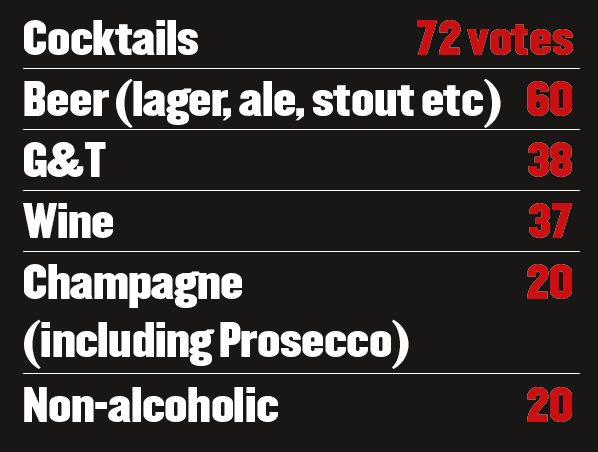 The most popular single brand, incidentally, was Guinness, with 13 favouring a pint of the black stuff. The most repulsive choice by a long chalk was Stuart Jackson's Baileys and cherryade. Stuart, we look forward to buying you a large one when we next meet.

Just five per cent of PR's most powerful refused any kind of alcohol at all. Who knows if that will be the same next year? They are probably just taking it a day at a time. And only one respondent seemed aware in his response that the Power Book is publicly available.

What are you having, Simon Baugh, group director of comms at the Department for Transport? "Anything compatible with the 44 paragraphs of the DfT Gifts and Hospitality Policy," he writes shrewdly.

/p>