1) This Girl Can
Created by Blue Rubicon for Sport England, the aim was to inspire women to exercise by confronting their fear of being judged when working out. Launch coverage ran for 12 days, generating 72 million OTS. Creative campaigning secured weekly coverage and more than 300,000 women have participated in activity as a result of This Girl Can.
Hannah's absolutely smashing it. Make your own #ThisGirlCan poster using our mobile app: https://t.co/XSIbWIEMts pic.twitter.com/iJYWfJrcc5

— This Girl Can (@ThisGirlCanUK) November 27, 2015
2) Jeremy Corbyn's Labour leadership campaign
Widely highlighted as an example of an outstanding PR campaign, the success of this transformed British politics by putting a man with a very clear moral purpose at the head of one of the two leading parties.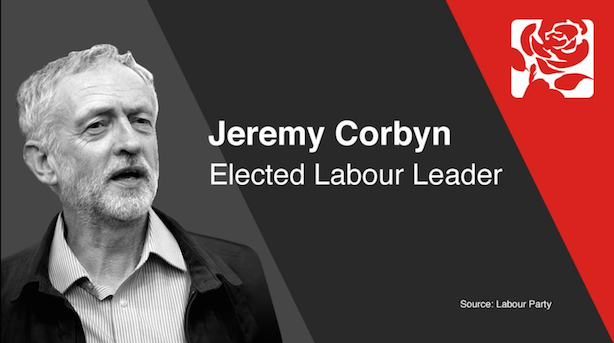 3) General election campaign
Ironically, Corbyn won as a direct consequence of the success of the third most admired campaign this year, David Cameron and Lynton Crosby's general election campaign. Many experts predicted that the 2015 general election would be very close and some even suggested a hung Parliament. However, the Conservatives ended up beating Labour comfortably and even secured a slim majority.
Thank you - now let's make Britain greater still: https://t.co/WVTT8qCjpr pic.twitter.com/xaiyCCLirx

— David Cameron (@David_Cameron) May 9, 2015
4) Burger King's proposal
To celebrate World Peace Day, Burger King created the website McWhopper.com with details of how the burger – a mixture of its Whopper and McDonald's Big Mac – could "get the world talking about Peace Day". McDonald's global CEO Steve Easterbrook criticised his rival's comparison of war.
.@McDonalds let's #SettleTheBeef to raise awareness for @PeaceOneDay. #McWhopperProposal http://t.co/GEXRHve53D pic.twitter.com/o3APQ2QzKC

— Burger King (@BurgerKing) August 26, 2015
5) NHS Blood and Transplant's Missing Type campaign
Many PR professionals admired the cleverness of this campaign. NHS Blood and Transplant teamed up with MHP, Livity and 23 Red. More than 600 organisations and companies - from government, brands, media and even PRWeek sister title 'C mp ign' magazine dropped their As, Os and Bs in support to raise awareness of the need for new donors.