BOSTON: Allison+Partners has opened an office in Boston and tapped New York GM Anne Colaiacovo to lead its operations in the city.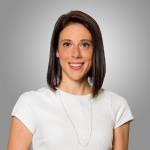 Colaiacovo will continue to manage business operations in New York while taking on oversight of the Boston and Washington, DC, offices. Her title has been expanded to chair of the Eastern region.
Colaiacovo is reporting to Jonathan Heit, the agency's president for the Americas. In her expanded role, she is also working closely with Matthew Della Croce, the president of the global corporate practice, who has relocated to Boston to grow the firm's client base there and attract new talent. Both Della Croce and Colaiacovo are partners at the firm.
Although Colaiacovo is based in New York, she said she will be spending one-third of her time in the Boston office, which has five staffers. Colaiacovo said she wants to grow that number "significantly" over the course of 2016.
She explained that opening an office in Boston was a "natural progression" for Allison+Partners because it has clients there and in New England such as iRobot, Seventh Generation, Coravin, SimpliSafe, and Viber. The firm also helped to launch the online-only business for discount retail chain Filene's Basement, which was born from Boston department store Filene's.
"Our firm has a strong foothold across technology, consumer, and corporate work that is reflective of what is happening across the Boston market," said Colaiacovo. "We felt like the opportunity for growth for us there was great."
She added that aside from continuing to work with "notable, mainstay" Boston and New England brands, the agency's goal is to be a part of the city's community by "growing authentically" within the region.
The Boston office means Allison has a footprint in 13 US cities and 19 globally.
This article was updated on November 24 to correct the number of US cities in which Allison is located. It is 13.