Yes
Lance Morgan
Chief communications strategist, Powell Tate
Specializes in developing PR strategies for public policy debates and crisis comms
The reporter had spent months working on an exposé of the company. When the story appeared, it contained four factual errors and three blind quotes from company critics, omitted two data points that would have placed the organization in a more favorable light, and included one comment from a company spokesperson – solicited on deadline one day before the piece ran.
An extreme example, perhaps; but not one beyond the imagining or experience of senior comms pros and the reason why lengthy responses to critical articles are often best, even though they run counter to our culture's 140-character obsession with language.
It is, and has always been, a communications axiom that shorter is better. But there are times when less is less. The more serious the distortion, the more important it is to go long and explain the sins of commission and omission, which are often more important and usually require more words. Readers may not care about the detailed rebuttal, and no one would argue for a response for every irritation.
But if a story violates basic standards of journalism, questions a company's business operations, or suggests breaches of ethics and the law, a detailed rebuttal is necessary, if for no other reason than to avoid the suggestion that the story is right and your rebuttal is weak.
And readers aren't the only audience for the response. There are editors, ombudsmen, and, if the matter is serious enough, the outlet's general counsel. As we all know, some newspapers have limits on the number of words they will publish. In those cases, you have to live within the rules of what you can say, but not what can be written for digital outlets and other audiences.
Failing to address germane and important errors because you suppose no one has the patience or interest to read your response is an insufficient rationale for keeping that response short. There is no mathematical formula for how long a response to offer. But if the attack is extensive, the response should be as well.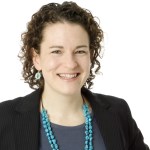 No
Anne Green
CEO, CooperKatz & Co.
Nearly 25 years' experience in PR and has led strategic comms programs for a wide range of clients across multiple industries
In our fragmented culture of listicles, tweets, and sound bites, it is fascinating to observe a trend tacking against the wind of brevity. Call it PR rebuttal as "magnum opus."
Recently we've seen Alibaba vs. Barron's, Theranos vs. The Wall Street Journal, and Amazon vs. The New York Times.
For comms pros, it's frustrating to confront coverage that feels shoddy or unfair. I understand the instinct to go for an epic response, take on every alleged error, and overturn every rock in a quest to prove reporting was inaccurate. All three cases are notable, given that accusations extend past misreporting to willful bias.
There may be a time and place for a detailed rebuttal. But sometimes, too much is just too much. Here's why: "The lady doth protest too much." This 400-year-old phrase carries an important warning. The length, density, and intensity of these responses read as defensive. Defensiveness is often triggered when a truth touches too close to home, or when there's something to hide. This can often undercut the rebuttal more than the original article.
PR pros should also not split too many hairs. We should recognize the dangers of getting too close to an issue. Obvious inaccuracies must be redressed, but if your rebuttal extends into hundreds or thousands of words, it's impossible for every point to be important. Issues that seem egregious to insiders can come off as irrelevant to outsiders – leading back to a key point, which is there's no final word.
The epic rebuttal feels like it's out to seize the final word by sheer force. But the story never ends there. Amazon's SVP of corporate affairs Jay Carney may have shown power in his spar with the Times' Dean Baquet, but the title's reporting already served as a leaping off point for hundreds of comments – many of which only reinforced assertions about Amazon's culture advanced by the original piece.
One size does not fit all when it comes to responding to a negative article. There are times to let things be and times to respond with force. But more often than not, lengthy responses hinder more than help.
PRWeek's View: Go long, assuming the original report justifies it – just don't wait a month to do so, like Amazon did rebutting The New York Times in a lengthy Medium post.