Hooray Harri
This week saw the departure of one of the most prominent PR practitioners in the UK, with Guto Harri announcing on Twitter that he would leave his job at News UK at the end of the year.
One PR on Twitter thought he'd seen it coming.
Very high correlation with speaking at lots of conferences about how good a job you do, and leaving that job. https://t.co/Ohxqdi4EEo

— Rhodri Harries (@rhodrih) November 10, 2015
One person who had (presumably) been in on the news before it was announced was Harri's wife the novelist Shireen Jilla. Harri said in one tweet that he was looking forward to spending more time with Jilla, and was clearly delighted to hear it was mutual, retweeting her response.
Me too @Guto_Harri

— Shireen Jilla (@shireenjilla) November 10, 2015
Big question is, will Harri be at next year's PRWeek Awards? Suggestions are that Boris Johnson's former aide might well be back in political circles by then.
Very pleased to be highly commended at tonight's @PRWeekAwards for Best In House Team pic.twitter.com/Je5O0ZPoSl

— News UK (@NewsUK) October 20, 2015
On the 44th day of Christmas, Sainsbury's gave to me...
Flack arrived bright eyed and bushy tailed at the Covent Garden Hotel on Thursday afternoon for an advance screening of the hotly anticipated (by PRWeek, at least) Sainsbury's film, the centrepiece of this year's Christmas campaign. It was all smiles and canapes but then Flack was suddenly whisked aside to another room and 'asked' to sign a three-page NDA. There was barely time to read a few clauses before it was firmly put back in a draw. Flack hopes one did not inadvertently sign away the PRWeek silver.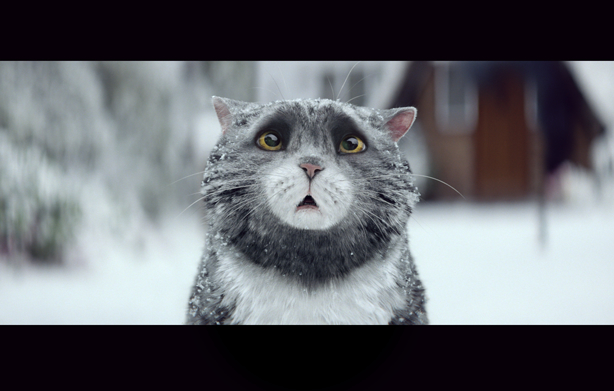 PR for RR
Rachel Riley off of the telly (Countdown's Vorderman Mark II don't you know) was a well-received host at this week's PRCA National Awards thanks in part to her kind words for PRs. "I've only had good experiences with PRs so far," she said, adding that she had done work with a number of agencies in the room.
She then embarked on an anecdote about a recent indiscretion she had suffered on a night out. "I'd had a drink, and police were involved," she said, building up the intrigue - only for the Manchester United fan to reveal her error had been being photographed with a policeman wearing a scarf of Liverpool, United's big rivals. "That kind of thing will never happen again - I hope the campaigns I worked on will not be tarnished," she said.
Anyway, the gracious Ms Riley was happy to pose for a snap with her surprised table-mate, PRWeek UK news editor Sam Burne James, to his obvious delight:
Haha why thank you! It was a great night and congrats again to all the winners, thanks for having me! @PRCA_Awards https://t.co/ETYtZiDuba

— Rachel Riley (@RachelRileyRR) November 11, 2015
No champers please, we're PRs
Before Riley had stepped up, PRCA boss Francis Ingham had stunned the crowd with an even more bizarre story of the first PRCA Awards he had presided over, an afternoon affair held at KoKo in Camden. The attendees didn't quite get into party mood, Ingham recalled, saying: "They left us with 100 bottles of free champagne unopened." You could have heard a pin drop - well, if it wasn't for the din of merriment and refreshments being enjoyed.
A moving story
Today marks the end of an era for PRWeek, as the team and our colleagues at Haymarket move from the dreaming spires of Teddington to the wondrous landscape of Twickenham. Flack is confident that it won't mean disruption to your daily dose of insight from your favourite PR organ, but if you happen to see any stressed-looking trade hacks struggling with boxes in the TW1 area, feel free to lend a hand. It's a little known fact that for the past two years or so PRWeek and sister titles including Campaign, Marketing and Brand Republic have been based in the same building - some rumours say the very same floor - where classic sitcom The Office was filmed. Let's hope the David Brent-isms don't carry across to our new pad (weaves fingers together smugly). Here's some Friday fun for you all - happy weekend.