Mainstream and trade titles were competing to report any snippet of the 'Man on the Moon' campaign, from the soundtrack to the themes, in advance of the big reveal last Friday.


Given that news outlets tend to report what they think their audience is interested in, this was an early indication of the public's appetite for the campaign they were about to be served.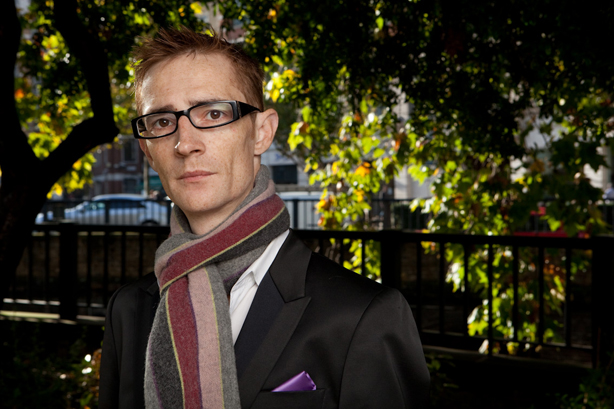 James Gordon-MacIntosh (pictured above), managing partner at Hope&Glory, says: "This year John Lewis has acknowledged that it's built itself the most phenomenal platform – a moment in the nation's culture – and has decided that, with the world listening, it should have something worthwhile to say. There's something utterly admirable in that and the new direction is one that should be applauded."
For those behind the campaign, there has been huge pressure to deliver something that exceeds or at least equals that which has come before.


But the data, less than a week after the launch of the campaign, suggests that John Lewis has created a campaign that the public likes, is talking about and that meets people's high expectations.


According to social analytics specialists Brandwatch, at the time of writing, the central plank of the campaign – a two-minute film of a little girl's attempts to connect with a lonely old man on the moon – has garnered 156,000 mentions on Twitter, more than half of which added the official campaign hashtag #manonthemoon for good measure.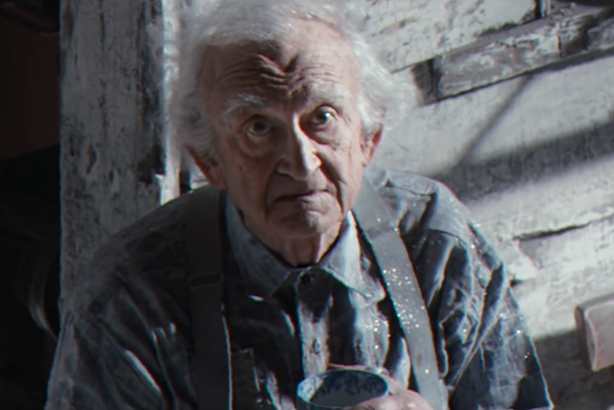 Ahead of its launch on Friday morning, the organic hashtag #johnlewisxmasad was trending on Twitter at number two across the UK but less than two hours after release it was trending at number one worldwide, nudging the new One Direction album off the top spot in the process.


More than 80 per cent of the tweets that contained a discernible emotion were positive, while those that contained a negative emotion mentioned crying or sadness. Approximately 12,000 people on Twitter owned up to crying after watching the film.


During the first hour after the film was launched, it received 22,000 mentions on Twitter
. There were further peaks of 13,000 mentions at 11am, 4,300 mentions after the film was aired on television on Friday evening and 3,000 mentions at 7pm on Saturday.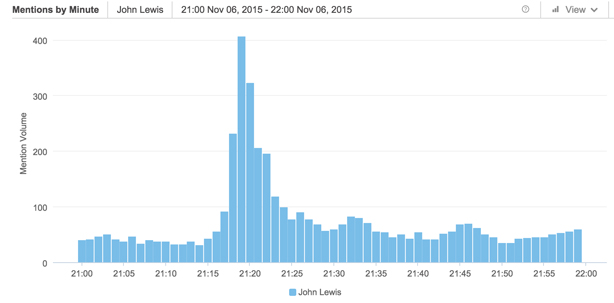 This is a good indicator of the talkability of the campaign, but to give a flavour of how John Lewis has swept all before it, Brandwatch estimates that the campaign has cornered 86 per cent of the share of voice on Twitter, when compared with the other Christmas campaigns that have already launched.

The remainder is shared between half a dozen other major retailers, although Tesco and Sainsbury's campaigns had yet to be launched when the data was collected.


Julia Robinson, project manager at Brandwatch, says: "It comes as little surprise that this year's John Lewis Christmas advert is being talked about extensively on social media channels. But with 52 per cent of share of voice against other supermarkets and department stores just two hours after the release, the brand really has outdone itself this time... we would be surprised if any other brands can top this."


While adverts are regarded as something that interferes with consumers' viewing and
a reason for many retailers to fear the advent of adblocking
, John Lewis can rest easy for a little while longer. At the time of publication, the public had made the active choice to view the film on YouTube nearly 12 million times.
Even if the number of hits does not represent 12 million people but multiple views, the statistic still speaks of an audience hungry to consume this content.


But why have people flocked to it in such numbers?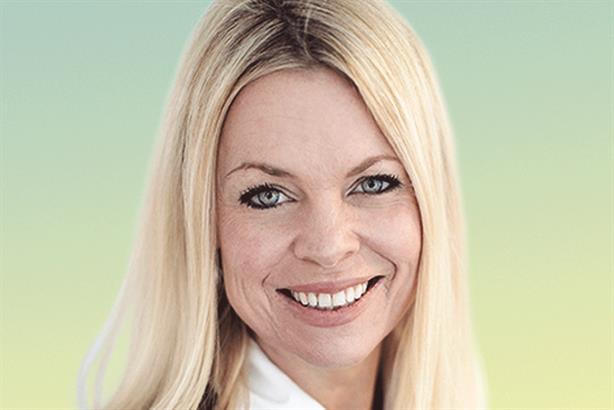 Frankie Oliver (pictured above), an independent comms consultant, says: "While I've always generally liked the John Lewis ads I often thought the fuss made about them was a bit over the top, until this year. I struggle to call it just an ad. It was so much more than that. For me, it was a short brilliant film that in just a few minutes put a sledgehammer through my heart and had me sobbing every single time I watched it. And I'm not one for crying at ads."
If imitation is the sincerest form of flattery, one only has to look at the plethora of parodies of the film that have been spawned during the first weekend, from the bizarre to the amusing.


If there is any criticism of the new John Lewis campaign it is that, creatively, it has a similar approach to previous years.


Gordon-MacIntosh says: "While creatively the whole thing feels and sounds much like previous efforts, the Age UK link adds a new dimension to the whole thing and moves the narrative on.... The brand has taken the brave step of expressing a point of view on a serious issue while others shill gift ideas."


But, when all is said and done, does the John Lewis Christmas campaign actually drive sales?


According to its five-week trading figures to 27 December 2014, total sales amounted to £777m – a six per cent increase on the previous year.


However, it is testament to the John Lewis method of Christmas campaigns that, once again, there is only one thing in the film that people can actually buy – in this case, a telescope.


Perhaps this is because the real thing John Lewis is selling in the campaign is an emotion or, more specifically, love.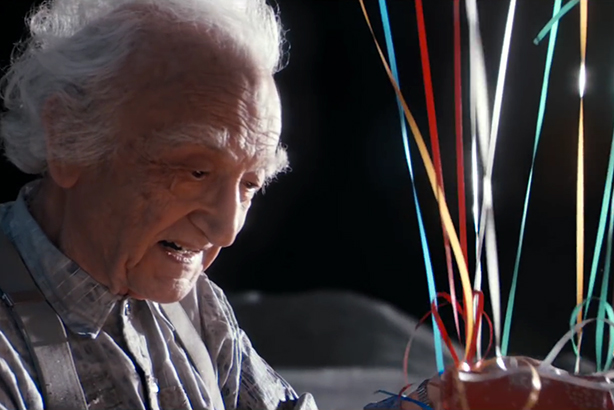 It is a fundamental truth of the human condition that we wish to connect with each other. The emotional core of the campaign is about reaching out to a lonely person and showing them that you love them, that they are not alone.


Oliver thinks the campaign has achieved additional resonance by highlighting the issue of the isolation of elderly people.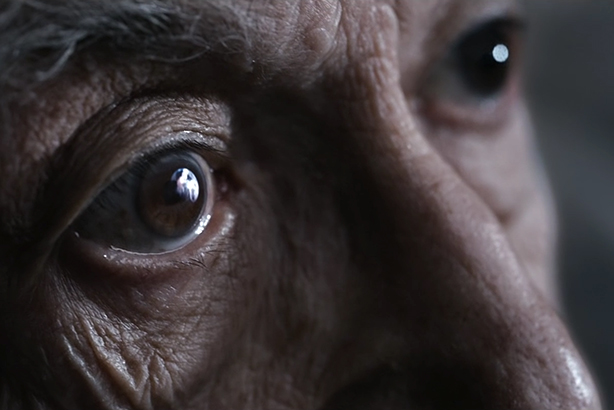 She says: "This is a poem in pictures that connects so many of us through our Christmas childhoods, our lost grandparents and our guilt and sadness that we often don't have enough time for the elderly in our own families, as well as the elderly that live on our street. How many of us wish we had spent more time with our grandparents? How many of us wish we could look into a telescope and see them waving back at us from the moon? How many of us wish we could say I'm sorry? How many of us wish we could see them this Christmas? From the 12 million views on YouTube, I expect quite a lot of us."