The name's Flack – Flack Flack
This week some nobody journalist from a cheap rag called The Times was given unprecedented access to GCHQ for a series of front-page exclusives. Yet, astoundingly, when Flack rang the press office it was initially put on hold, and told: "Thank you for your call, which may be recorded for lawful purposes." Whether the implication is that it might be recorded for unlawful purposes, or simply that it might not be recorded at all, was not clear.
In time Flack got through and put its questions to a spooky press officer called... well, "I don't really need to give you my name" was the response when Flack asked his name. Flack would complain, but then he and/or she works hard to conceal their true identity too.
Anyway, read PRWeek's take on the story here.

A book launch that shook the world?
PRWeek editor-in-chief Danny Rogers' new book Campaigns that Shook the World was launched at an event hosted at freuds' London HQ last week, attended by the great and the good of the PR world – and PRWeek staff.
See the gallery below for pictures of attendees including Fishburn chief Ali Gee, Golin executives Bibi Hilton and Matt Neale, and Portland boss Tim Allan enjoying the evening. Among the 100-or-so guests were some senior advertising bosses too, including James Murphy, CEO of adam&eveDDB, and Cilla Snowball, group chief executive of AMVBBDO. There were also some senior journalists such as BBC media expert Steve Hewlett.
The event also included the revelation that Rogers is to record an audiobook version of his work – at least, he assures Flack that's why he's been spending so much time in recording studios rather than because he's considering a sideline in the world of pop.



(Credit: Julian Dodd)
Brewing up a little storm
The declaration from the co-founder of colourful beer brand BrewDog that paying for PR is old hat (with comments like that you'd almost think he had a book to sell...) understandably got our readers going this week.
Several PRs spotted an irony...
Surely this is a bit ironic considering they hired Manifest to promote the book and The Romans to promote the beer! @prweekuknews @brewdog

— Jack Field (@JackF_Gemini) October 27, 2015
Irony: Using an agency you've binned off as retained agency to promote book that says you don't need to pay for PR. https://t.co/AKv0s89SJL

— Max Deeley (@MaxiD) October 27, 2015
@prweekuknews @brewdog strange because years ago I distinctly recall receiving a brief from brewdog and invitation to pitch @EdenCancan

— nickfulford (@nickfulford) October 26, 2015
Meanwhile David Alexander – the owner of Calacus PR – was a little more circumspect:
Time will tell, but those who dismiss value of PR nearly always seem to be the ones who need it most @prweekuknews https://t.co/3sm6dv1vDC

— David Alexander (@Calacus) October 26, 2015
Bell attacks Guardian "garbage"
Bell Pottinger chairman Lord Tim Bell was in combative mood this week in response to what he called "fatuous and stupid" reporting by some newspapers over the controversial tax credits vote in the Lords. Bell was among the Conservative peers reported to have voted in "support of tax credit cuts for the working poor", although he told PRWeek this interpretation was somewhat wide of the mark.
Bell reserved most of his venom for The Guardian, which he said had "malice in their hearts", and Flack received more insights into quite how much Margaret Thatcher's former PR man dislikes the left-leaning broadsheet.
"I don't read the Guardian," Bell lambasted. "I always wait for somebody else to tell me what The Guardian says. It means I don't have to wade through the garbage that they write in their newspapers."
Tell us what you really think, Tim.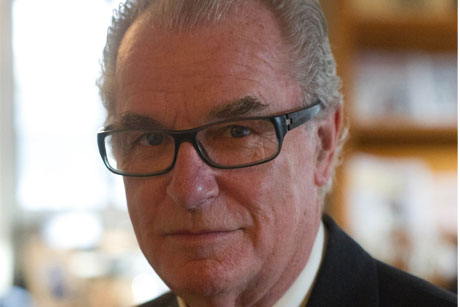 That'll build up a few loyalty points
The news that Wetherspoons' PR agency Eddie Gershon Media Relations has just signed a deal that will in time take their relationship to more than three decades also attracted comment – positive, negative and cautious.
@prweekuknews We @NelsonBostock have worked with Toshiba for 28 years and counting - since late 1987. #loyalty

— Lee Nugent (@LeeNugent) October 27, 2015
Therefore continue to be stuck in the same PR path for 25 years. No new ideas etc https://t.co/pbwjioNPUJ

— Areti (@AreeCY) October 27, 2015
@prweekuknews Feels like a lot of potential fate-tempting by anyone minded to reply.....

— John Olsen (@olsen_john) October 27, 2015