Airbnb offers chance to sleep next to million skeletons in Paris catacombs
To celebrate Halloween Airbnb offered one night's stay in the largest cemetery in the world, offering lucky (?) guests the chance to sleep amid the remains of around six million people in this underground graveyard.
First created in 1777, the catacombs are a long maze of dark galleries and narrow passages with a tableau of death comprising of bones arranged in a macabre display. Sleep tight, competition winner.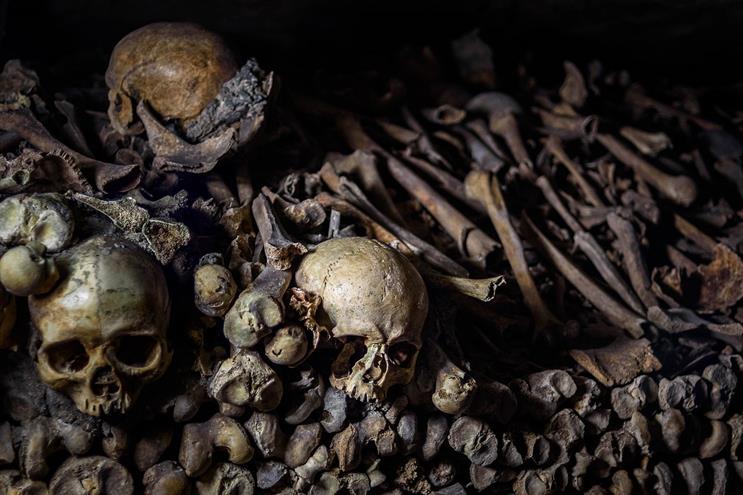 Volvo launches spray paint that will help you see trick or treaters in the dark
A Halloween stunt that comes with a serious message - Volvo wants parents to spray their kids with its patented LifePaint so they are visible to headlights at night. Halloween is one of the most fatal nights of the year when it comes to car accidents.
The reflective spray is non-toxic and can be easily washed off but illuminates in car headlights. It has been designed by Volvo to increase the visibility and safety of vulnerable road users such as cyclists.
It is available for £9 at dealerships and the carmaker said it does not make a profit from the spray.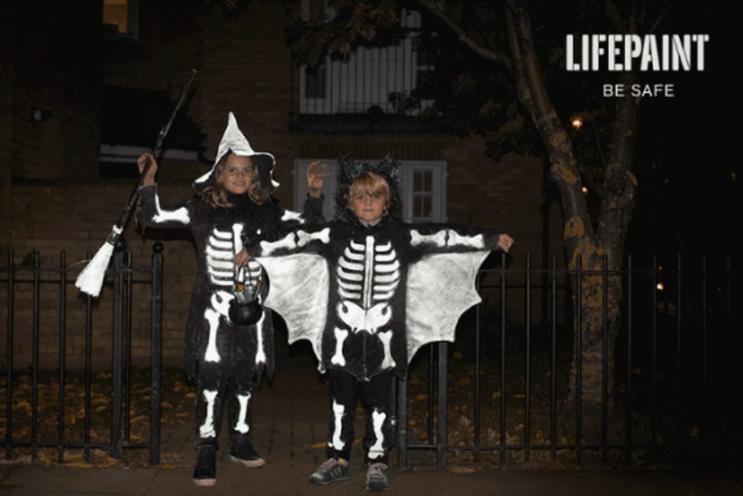 Snickers creates 'hangry' pumpkins
At first it appears the man in this spot is dragging a dead body around. Especially as he appears to be carrying torture tools. But it unfolds he's a pumpkin carving artist bringing the vegetables into his shed to style into angry looking ghouls.
He pops a Snickers in each of their mouths for good measure, in keeping with Snickers' 'you're not you when you're hungry' tagline.
Asda's virtual reality horror house
Asda, the UK subsidiary of Walmart, is running a TV campaign to highlight its Halloween clothing and food offering but it's also developed an immersive digital campaign.
It has created a virtual reality house of horrors online that uses Google 360 for extra spookiness.
Viewers can drag the camera in whichever way they choose as they follow a group of children trick of treating in a house packed full of witches, ghosts and scary ringmasters.
Groupon 'mummy' giveaway
Groupon is giving away 50 "fantastic mummy costumes" for free, helping party-goers celebrate Halloween on a budget. And the free costume is...[drum roll please]... loo roll. "Using patented 3-Ply technology, the costume can be self-assembled using an easy rolling technique.
The costumes come in a pack of nine, meaning it's possible to dress all your friends too in matching outfits," it said on the site.
I know what I'm wearing this Halloween.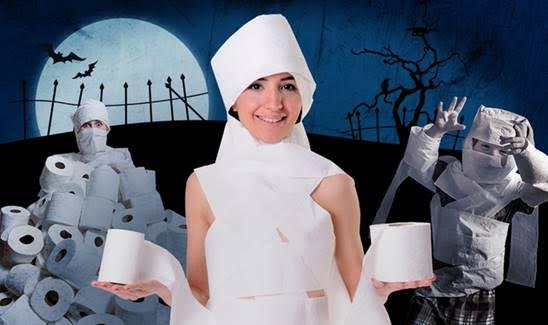 Burger King turns its buns black for Halloween
No, this burger hasn't been left on the grill too long - it's a limited edition Whopper that Burger King is launching to capitalise on Halloween.
Burger King will turn the buns of its famous Whopper burger black to maximise sales opportunities over the spooky season.
At Marketing we agree we'd need one hell of a hangover to try one, but the bun will have a BBQ flavour and is available until 31 October if you fancy picking one up. Yum.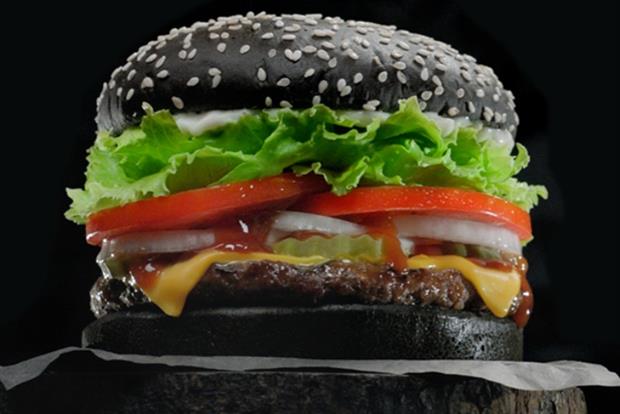 Tesco creates Halloween 'spookermarket' with poltergeist trolley and severed hands
Shopping in any supermarket on a busy day can sometimes feel like a nightmare, but not as scary as this Tesco store that has been decked out with spooky surprises.
Perhaps you might be interested in trying a little severed hand instead of your favourite meat cut? Or maybe you'd like to pick up a ghostly head with your favourite brand of loo roll?