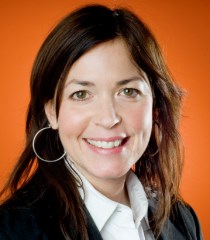 Yes
Lisa LaCour
VP of global marketing, Outbrain
Oversees corporate brand communications and global marketing around the world
If the rapid rise of ad blocking has taught us anything, it's that consumers are fed up with digital advertising. But not all ads are unwelcome intrusions.
What gives online advertising a bad name are ads that clutter up a Web page and slow down load times, as well as behaviorally targeted ads that people find unsettling or creepy.
That kind of user experience is unfortunately still pervasive, but the rise of native advertising can be an antidote to that.
When done right, native advertising matches the tone and context of the content it is placed into or alongside, so as not to be disruptive. Aesthetics are important, and publishers that are succeeding with native ads are being judicious about the user experience, ensuring that ads are shown in moderation and are not ugly.
So while we can't turn back the clock to a time before ad blockers were in use, native ads should be part of a publisher's long-term strategy to survive and thrive in spite of them.
Messaging to consumers about ad blockers – both to people who have them enabled and those who don't – is going to be critical, and every publisher should get on that sooner rather than later.
It's important to explain to consumers that content isn't free and get them to consent to the implicit transaction, for example, that viewing ads is a way of paying for content.
But that message needs to include a pledge from the publisher to be thoughtful about the ad experience it is delivering and to ensure that ads are additive to the overall user experience, as much as possible. Truly native advertising is the key to that.
Of course, in order to enhance the user experience, advertisers need to have an approach that's different from the display ad model many are used to and to figure out how to create content that's going to be enlightening or entertaining to consumers.
Fortunately for the comms industry, there's already plenty of expertise in doing just this. Meanwhile, publishers also need to have a higher bar and reject intrusive ads that don't bring value to the customer.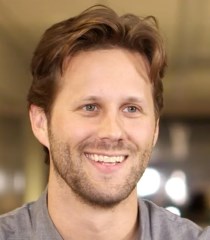 No
Jason Wellcome
Global head of Mediaco, Weber Shandwick
Oversees the agency's content creation practice across regions
If you are a native ad-tech vendor selling the latest system to place heavily disguised ads as content, sure – you'll likely see an uptick in interest.
But the emergence of ad blockers is yet another important signal for marketers regarding the bigger picture: Business as usual is over. Media consumption – along with production – is now virtually constraint-free. The audience calls the shots. The broadcast-era approach to buying influence is gone.
Two choices present themselves. Simply evolve and vigorously pursue all new ways to place ads. But it's not enough to adopt the shiny new thing and call that a strategy.
The other choice is to hit reset. Recognize and accept the audience-powered world in which we now live. While a reset may sound daunting, it's increasingly non-negotiable in a new media environment that fundamentally operates differently. Where to start?
Embrace a deeper understanding of how to create real value for your audience and how this drives your objectives.
Practice a new, sustained approach. Rethink the resource-sucking, campaign-centric model. Learn by experimentation, building equity with your audience, and enhancing your organizational know-how. Constantly challenge convention.
In times of change, it can be hard to distinguish what's valuable from what's protectionist or self-interested. A strong sense of brand and organizational purpose, along with a bias to explore new avenues for storytelling, are key.
The big opportunity for native advertising goes beyond any success it might deliver combating ad blockers. It's an avenue to develop a content strategy that embeds value-add media across not only paid, but also direct to the customer through editorial placements, social shares, and more.
It's about meeting people on their terms in venues of their choosing. That requires us to reset the way we think and operate. It's also an opportunity to engage more authentically where you have real value to add – which is surely a more prosperous path for brands.
---
PRWeek's view: This is an opportunity only if marketers take it. It's on them to produce quality native advertising or sponsored content that is valuable to consumers. If they do, consumers will easily prefer it to obtrusive mobile advertising.