Is it difficult for a recent graduate to get started in PR in Tokyo?
It's quite a complicated process for university students to get jobs in communications agencies. Every year, we have a conference to explain to students about jobs, the examinations they need to enter our company, and how they can apply.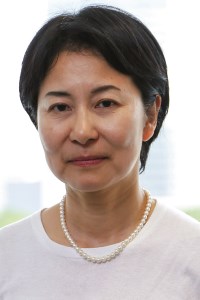 Every year, more than 700 students come to the conference and only 10 or 20 succeed in joining our firm. Graduates start in either the media relations division or account services unit.
What position do you find most difficult to recruit for?
Mid-level positions are always the toughest to fill. We are always looking for skilled, experienced PR practitioners.
What are clients regularly asking for?
Some companies ask us for media training or publicity, while others want us to support their new product launches.
What are you finding to be the most effective method of outreach?
We leverage social media and also reach out to conventional media, such as newspapers and TV. There are press clubs in Tokyo, which are dominated by traditional media. Most companies disseminate their information through these clubs.
Some press clubs allow PR agency staffers to come in. Others don't, so in-house PR managers must go there and disseminate by themselves. First, they go to press clubs, then they distribute their press releases by newswire or email, or they go to the media companies to meet journalists face to face for pitches.
How widely used is social media in Tokyo, and how are people using it?
Every major corporation has an account on Facebook, Twitter, and Line, which is a very popular social media platform. On Line, many companies create a sticker and use it for their marketing activities. Consumers download them and use the stickers when they chat with friends.
Are there particular companies that have a lot of stickers in use – how do they work?
Many b-to-c companies create stickers for Line. Coca-Cola and Disney created a lot of their own stickers (above) and share them on Line, but they can only be used on that platform.
Many Japanese people like the brand characters. They can use the stickers to express their feelings when they are talking with friends. Line is a bit like Facebook – it is a free-to-use chatting platform. You can also create exclusive groups.
How are people getting news in Tokyo?
As in the US, television is still dominant, although more and more people get their news online. The saturation of newspapers is decreasing. As a result, a lot of people are now getting information from the online versions of nationwide newspapers, or we have [the option of] aggregation media, which edits the news from mainstream media.
How have you seen the PR sector evolve?
PR is always changing. A few decades lagged before Japan got wire services. In the US, it started in 1960, but in Japan, Business Wire and PR Newswire started their business here around 1990. We had the Internet in the early '90s, which drastically changed the industry due to websites. Now, we have social media.
Are clients trying to reach people in Japan or internationally?
Dentsu is a very domestic company – clients don't normally ask about many international projects. Instead, we get several requests from clients to reach out to people in Tokyo and in Japan.
What's your favorite part about Tokyo?
Tokyo is a mix of culture. It hosts the largest number of Michelin-starred restaurants, but at the same time, you can enjoy cheap street food. There are skyscrapers and also temples – a bit of everything.
Check in
The Foreign Correspondents' Club of Japan
Yurakucho Denki North Building, 20F
Yurakucho 1-7-1, Chiyoda-ku,
Tokyo, 100-0006
www.fccj.or.jp
Japan National Press Club
Nippon Press Center Building,
2-2-1, Uchisaiwaicho, Tokyo
www.jnpc.or.jp
The Tokyo Chamber of Commerce
2-5-1, Marunochi,
Chiyoda-ku, Tokyo 100-0005
www.tokyo-cci.or.jp