When PRWeek and the PR Council first joined forces to present the Diversity Distinction in PR Awards program, the hope was to provide a platform that would highlight the importance of attaining a more ethnically diverse PR workforce at all levels.
"There is a great deal of focus among organizations in the PR industry on attracting and retaining a diverse workforce," notes PR Council president Kathy Cripps. "There is a palpable commitment to changing the composition of staffs – at all levels – to much better reflect the population of America. These awards recognize and applaud the changes taking place."
Beyond the recognition, though, a key objective of this awards program is to inspire organizations to either do more on this front than they already are or to start doing something tangible.
To that end, it is noteworthy that four of this year's five honorees represent organizations that have never won before. Moreover, numerous submissions that came during the entry period – from late June to late August – are from entities that have previously not taken part.
While the industry still has a long way to go on this front, our panel of judges was encouraged by the entries in the one new category introduced this year – Best New Diversity Initiative. The intent is to shine the spotlight on groups that over the course of the past year made a dedicated effort to do something concrete on the diversity and inclusion front.
The other categories over which our arbiters presided were Best PR Firm Diversity Initiative, broken up into two categories – for agencies with $25 million and above in annual revenue and those with less than $25 million in annual revenue; Best In-House Diversity Initiative; and Diversity Champion.
As the succeeding write-ups underscore, this year's honorees highlight notable companywide cultural changes, tangible progress at the senior level, and a youthful leader whose accomplishments bode well for the future.
So while the ultimate accomplishment would be a sector so diverse and inclusive that these awards would no longer be necessary, the communications industry can take pride in the progress that has been made in the half-decade since the Diversity Distinction in PR Awards were launched.
Best PR Firm Diversity Initiative - $25 million or more in annual revenue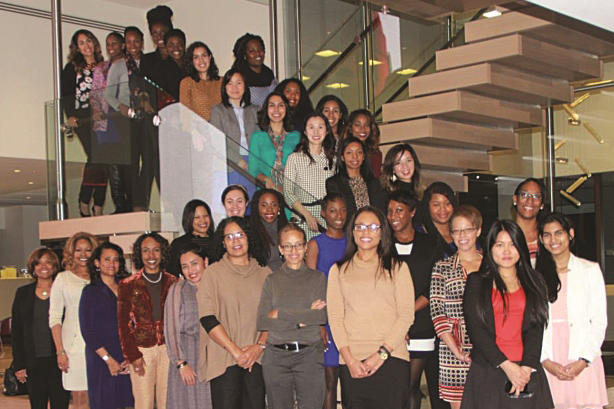 Weber Shandwick
Empowering Our People And Our Business
The IPG firm claims its fourth overall Diversity Distinction in PR Award for an effort that judges felt truly spanned all levels of seniority.
"Thank you Weber Shandwick for showing the industry 'how it is done,'" noted one judge in capturing the broader sentiment. "This approach extends beyond the entry level or pipeline and gets at the heart of perhaps the most critical issue our sector faces – the hiring and advancement of senior-level diverse professionals. This is real change."
While partnering with organizations such as The Lagrant Foundation, ColorComm, and the United Negro College Fund enabled Weber to continue its well-regarded efforts to recruit younger talent, arbiters kept coming back to the firm's programs aimed at development and advancement that would facilitate greater diversity at the senior level.
Its executive leadership council focused on black professionals. Dedicated talent development programs were offered specifically for Hispanic staffers and Asian-American employees. There was also a three-day program held in conjunction with Northwestern University's Kellogg School of Management focused specifically on women of color.
"The diversity of external partners, development programs, and long-term goals should be used as a model by others," added another judge.
Understanding the importance of establishing a culture conducive to diversity and inclusion, Weber has a 118-person Diversity Council, but it goes the extra mile to ensure its efforts come alive locally.
The numbers underscore the impact at the firm. As of June 30, 29.6% of 2015 VP/SVP hires were people of color, 28.1% of 2015 hires at the entry account director levels were people of color, and a third of 2015 promotions into the VP level were people of color.
"Weber has been committed to this issue for years," added one judge, "and it keeps raising the bar."
Commendation
Judges felt that FleishmanHillard's Alfred Fleishman Diversity Fellowship program continues to be a model for introducing young diverse talent into the sector. Since inception in 2012, 62 Fellows from 50 US universities were hired, with about one in three attaining a full-time post, and 67% being promoted at least once. Equally impressive is its impact industry-wide, as 32% of Fellows secured roles at other firms, while 20% landed jobs either in-house or at a nonprofit.
Best PR Firm Diversity Initiative - Less than $25 million in annual revenue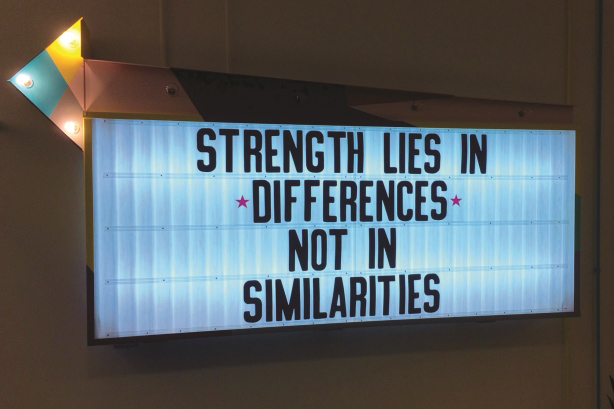 Spong
The Diversity Inclusion Action League (DIAL) Committee
In order to attain success on the diversity and inclusion staffing front, the first major step is to foster a culture where every staffer appreciates the importance of the matter. On this level, judges truly admired what the Minneapolis-based firm has put in place, particularly considering the challenges of operating in a market where finding such talent is more difficult than elsewhere.
"The results might not be there yet to the level of other larger firms," offered one judge, "but the intent is obvious and the agency has positioned itself well for the future. Spong clearly considers this a topic of utmost importance – and it shows."
A common excuse given for the lack of diverse talent in the industry is an inability to find interested potential employees. The HAATBP (Here Are All The Black People) was created to basically address that issue, and Spong has been a major sponsor for four years running.
The firm's director of talent acquisition Ed Huerta-Margotta judged the American Advertising Federation's 2015 Promising Minority Student Scholarship program – another key partnership that opens avenues to recruit diverse talent nationally.
Huerta-Margotta was also a key facilitator in getting nearly every employee at the firm involved in DIAL Committee initiatives. Judges were convinced that Spong's claim that it has become a holistic part of its culture and DNA was genuine.
"I was quite impressed with the various program elements that got people to think differently about inclusion," explained one judge. "This is a nice, comprehensive approach that gets people to address the challenges of diversity in the industry."
Of course, it is still important to see results of such efforts – and judges took note of Spong's achievements here. From 2013 to 2014, the firm's employment of diverse pros increased 28% to where more than 10% of the overall agency's workforce is now diverse. People of color now make up 12% of Spong's management. Meanwhile, in the five years of the DIAL program, employee involvement grew from 6 to 68, making it Spong's largest committee.
"Commitment to diversity and inclusion is a vital factor," said another judge. "The staff-wide buy-in is inspiring. The approach Spong is taking to truly recognize every layer of diversity is admirable."
Diversity Champion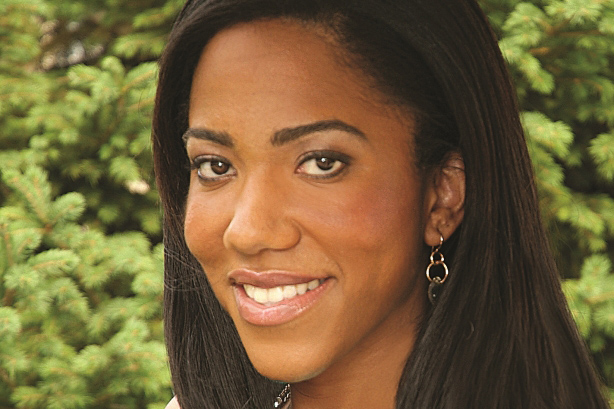 Lauren Wesley Wilson
Amidst an impressive field of nominees, Lauren Wesley Wilson shone in judges' eyes as someone truly changing the face of the entire industry.
She launched ColorComm in 2011 as a luncheon series to connect women of color in PR with like-minded individuals. Her hope was to create a network to help women of color on the path to job opportunities in PR. In four years, ColorComm has grown into a national organization with chapters in many large US cities. It has grown from 40 members in 2012 to 400 this year and has more than 30,000 social media followers.
Equally noteworthy is the list of major sponsors she has attracted to support her group, including MSLGroup, Weber Shandwick, Edelman, Coca-Cola, and Wells Fargo. The White House even contacted her last year to see how it could partner with ColorComm to fill several communications posts.
"Outstanding," said one judge. "She has created the best diversity organization in the business. ColorComm – and Lauren – is and will remain instrumental in building a cadre of diverse women leaders in our industry."
Commendation
Weber Shandwick's leadership on the diversity and inclusion front is broadly recognized and Judith Harrison, SVP of staffing and diversity and inclusion, is the clear driver of those industry-leading efforts. "Judith is the shining example," said one judge. "The impact she makes is undeniable."
Best In-House Diversity Initiative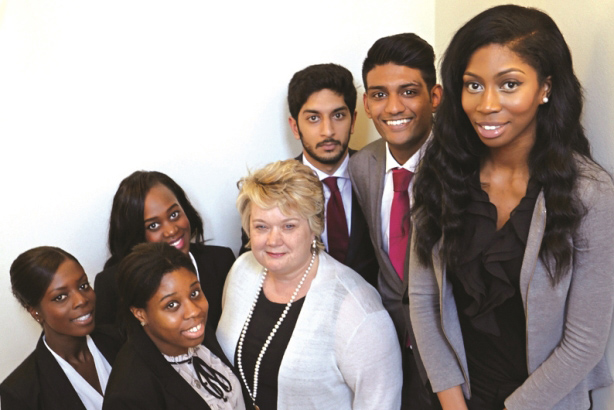 The Taylor Bennett Foundation
Judges looked across the pond to the UK and were impressed with the work done by The Taylor Bennett Foundation, a nonprofit created by Taylor Bennett, affiliate to US-based executive recruitment firm Heyman Associates.
The foundation created a work-based training program that encourages post-secondary graduates of ethnic and racial minority backgrounds to pursue communications careers. Judges were inspired by how this recruiter took advantage of its expertise and connections to tackle the diversity and inclusion challenge.
The program launched in 2008. In its first two years, it sponsored six trainees each. By the end of 2015, the foundation will have started nearly 150 trainees on the path to a PR career.
"An incredible program," opined one judge. "Replicable and scalable. Results matter and this program epitomizes the progress we all want."
To date, 83% of program graduates are currently working in communications, 78% have done so for at least two years, and 95% have remained employed for at least two years. The foundation's recruitment efforts now reach 25 universities. Perhaps the most illuminating figure: 60% of program graduates have donated their own time or money to support the foundation's work.
"The impact this has on industry-wide staffing in the UK is obvious," added one judge. "But when 60% of graduates give back to the program, its value to them is underscored. That's quite a testament."
Commendation
Minneapolis-based The BrandLab's Fearless program is an annual event series that convenes industry leaders to foster an honest dialogue around race in the marcomms industry. To date, 80-plus organizations have taken part, with 93% committing to change their work-related actions based on insights gleaned from the event.
Best New Diversity Initiative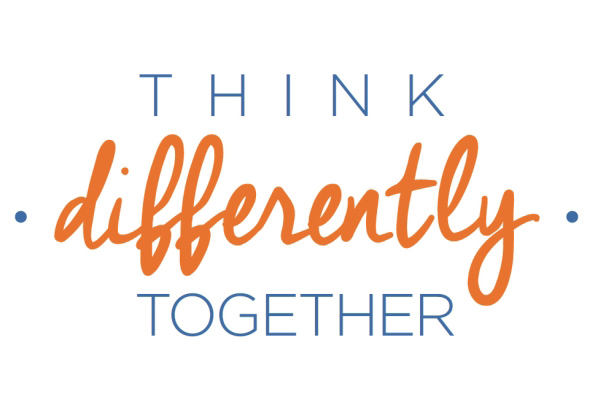 G&S Business Communications
Think Differently Together
While the other awards honor those that have shown a years-long tangible commitment to diversity and inclusion, this category was created to recognize those who have only recently stepped up to unveil formal efforts that display an unprecedented commitment to action.
G&S Business Communications won over judges with Think Differently Together, which rolled out in May 2015. The program challenged every employee to ponder how to create an environment that would foster a more diverse workforce.
The initiative was buoyed by research gleaned from an early-2015 employee survey. However, judges took particular note of the program's seeds: Initial and ongoing meetings with Dr. Rochelle Ford, chair of the Newhouse PR department at Syracuse University and a respected diversity and inclusion champion.
"G&S deserves massive credit for realizing a huge void and turning intent into action," noted one judge.
The nature of this category is such that tangible staffing results are harder to expect, though the three minority hires and two minority interns that have joined G&S since the program debuted are noteworthy.
"This is a well-organized approach to improving diversity hiring and understanding," said one judge. "It sets up G&S for great results in the near and long term."
Commendation
Weber Shandwick's 4-year-old Social Circle program is set up like a firm comprising students from Detroit's financially strapped Southfield High School. The creative way it gets the kids to do real PR work in support of local nonprofits impressed the judges. "It is a strong formula to help the community in a way that also feeds the talent pipeline," said one judge.