NEW YORK: Foursquare has named Liberty City Ventures partner Dorothy Jean Chang as director of PR.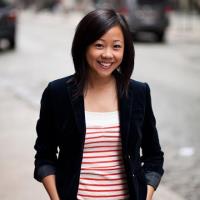 Chang has run dorothyPR since 2012. Previously, she was VP at Brew Media Relations, according to her LinkedIn account. Chang has also worked at Edelman, Dukas Public Relations, and Text 100.
Aside from working in PR, she is also the founding partner of seed fund Liberty City Ventures, a firm that invests in early stage startups, Foursquare said in a statement. It noted that Chang will lead its growing PR unit, which includes spokesperson Sarah Spagnolo.
Chang is reporting to VP of marketing Kinjil Mathur.
She said Foursquare is a company that has "a lot of meat to the story," with more to share than just its consumer-facing services.
"We used [our] data to make predictions about how many iPhones Apple would sell," Chang said, nothing that its estimates were closer to the real number than those of other analysts, a feat it shared with media outlets.
At the beginning of the year, Brendan Lewis left his role as director of corporate communications at Foursquare to join Shazam as its top communications executive. He departed that position six months later for a partner position at the Pramana Collective.
Last summer, Foursquare relaunched its app and refreshed its brand, which included new branding and basic changes to its eponymous app. It also shifted strategy in 2014 to split into two apps: Swarm, which helps users find nearby friends and check in, and the original Foursquare.
The company brought on DKC as its PR AOR in February of that year.
This story was updated on October 14 with quotes from Chang.