What works extraordinarily well in one market can be a disaster in another. That is something I learned on my travels on behalf of the Cleveland Clinic.
When traveling internationally, I'm also reminded of how critical communications is to supporting business strategies. We've expanded to more than seven different countries since I have worked at the organization and on-the-job experience of how to manage an international, integrated PR program takes teamwork, collaboration, and an openness to doing things differently.
It also helps to develop relationships and gain deep insights in those markets to best understand how to conduct effective communication strategies.
As a healthcare system, we want to focus on expanding our mission of education, research, and patient care. For us, it has been important to add real value to the local market and work in ways that benefit the local community, and complement, not compete with the local resources. Often, that takes time, effort, and patience to build trust among stakeholders, government, and the public.

Communication varies greatly in each country related to how people rely on personal communication, technology, social, and traditional media, and word of mouth. Sometimes, even the way a meeting or a greeting is conducted is critical to how business is done, how people are perceived, and how progress is made.
In the United Arab Emirates for example, there is high value placed on building a personal relationship and establishing trust before business. This is important since word of mouth is a powerful vehicle for communications in the UAE culture. In London, the media is more aggressive and sensational in their approach and writing style. Managing the message becomes more of a challenge and stakeholder relations becomes key to ensuring that there is clear understanding of your objectives.
The people, their customs, the media, and the environment need to be carefully studied and understood before you can be successful in business or in communications. Some countries have government owned media versus a free press. Some countries have media outlets strongly aligned with different political parties. PR strategies have to adapt well to these differences. It's important to gain insights in order to navigate and understand how to be successful.
When I first heard the word "Glocal" I understood what it meant – global and local. Working internationally is truly exciting for PR professionals. It provides new experiences, and forces you to grow your PR teams capabilities across the organization. Adapting to new markets requires a higher level of collaboration and flexibility.

As companies like the Cleveland Clinic expands its boundaries, and our PR teams must be able to tell our story on a global scale, but with great attention and respect for local cultures, local media, and a great sensitivity to how the public and our patients needs to receive information.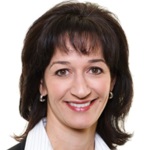 Eileen Sheil is executive director of corporate communications at Cleveland Clinic, one of the country's top nonprofit academic medical centers. Her column will focus on the myriad challenges of healthcare PR and topics related to the management of the comms function. Sheil can be reached at sheile@ccf.org.