Christopher Satterthwaite, CEO of Chime Communications, has an interesting take on the rise of 'content' in PR.
"I moved from an ad agency in 1999 to Chime, and it seemed to me that at that time advertising was content and PR was distribution. Digital began to break that down; social has smashed it."
The result has been the march towards integration. "Now both PR and advertising have to know about content and distribution. I think it's made both advertising and PR much the stronger for it. Hence our view you should integrate PR into the total marketing communications mix."
As with other agencies, integration and content creation are dominating themes at Chime; even more so now the marketing services firm, famed for its heavy focus on sport, is under the new ownership of US private equity firm Providence. Speaking to PRWeek, Satterthwaite and Richard Moss, CEO of Chime-owned PR agency Good Relations, discuss the impact of the acquisition and reflect on what lies ahead.
But first, the deal itself. Providence has acquired the previously listed Chime in a £374m deal, technically in a consortium with WPP, already a circa 20 per cent stakeholder (Satterthwaite stresses that Providence is very much in the driving seat, with WPP merely rolling over its stake). Providence MD Andrew Tisdale becomes a director of the new 'Bidco' vehicle overseeing Chime, and takes a seat on the board.
The new majority owner will undoubtedly be keeping a close eye on its new asset, but Satterthwaite and Moss emphasise the overall business strategy has not changed.
Providence clearly has faith in Chime. The sale represents a hefty 33 per cent premium on its share price before deal talks became public. "It's a good deal for our shareholders," says Satterthwaite, adding, perhaps more importantly: "I think it will be a very good deal for Providence."
The sport effect
Why Chime? The firm, which operates sports marketing business CSM, chaired by Lord Seb Coe alongside PR and other interests, has been reaping the benefits of the public's seemingly unfettered appetite for sport, working in recent years with sponsors around such behemoths as the football World Cup and the Olympics. Chime's pre-tax profit grew a hefty 19 per cent to £30.1m in 2014, although it dipped in the first half of this year against tough World Cup comparatives.
Could the PR business, which represents only around 10 per cent of Chime's overall business, get left behind amid clamour for sports marketing? Chime had already scrapped the standalone PR division earlier this year, after all, which followed the company's sale of PR agency Bell Pottinger in 2012.
Satterthwaite rejects such a notion, pointing out that income is split roughly evenly between the Sport & Entertainment and Communications divisions. And with integration continuing at pace, the lines between PR and other disciplines will doubtless continue to blur anyway; a process that Chime is actively encouraging.
"Providence is investing in the company because it believes not just in sport and entertainment; it believes equally in communications, and as a result public relations is a core part of communications. It's every bit as important to us as any other communications discipline.
"But we think it's really important that PR is integrated into all the communication mix, fundamentally because of social communications. [In-house] marketing departments and PR departments, whether clients want them to or not, are having to work much, much closer, so we're trying to replicate that model so that our clients have a single point of access for everything they need."
Business restructure
With the new ownership, Chime has restructured the business with integration in mind. As mentioned earlier, the previous five divisions have been condensed into two, with Good Relations now sitting within Chime's mainstay ad agency VCCP in the Communications arm. The other division, Sport & Entertainment, comprises CSM.
Satterthwaite explains: "We felt that, particularly because of the revolution in social media, if you don't integrate PR with the rest of the communications mix, you're missing something; that's why we took a long hard look at how we structure the business.
"Good Relations will remain – it's a darn good brand, and a darn good business – but we're making it part of the VCCP group. It would allow us to integrate all the communications for clients in one place."
One notable change is a shifting role for Jackie Brock-Doyle (pictured below), the highly regarded former London 2012 Olympics and Paralympics comms chief, who steps down as Good Relations chairman to become a director within CSM. Brock-Doyle's previous role is now "not necessary" following the agency's absorption within VCCP, says Satterthwaite.
Moss adds: "She has made a huge contribution to Good Relations but this is about aligning and putting the business and people in the best place to build and grow for the long term."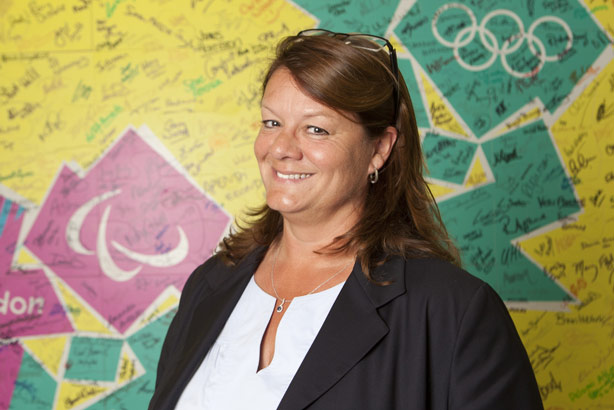 Stephanie Brimacombe, VCCP group chief marketing officer, who has previously worked in PR, joins the Good Relations board to help with the integration. "Apart from that, Good Relations stays exactly the same," adds Moss. "We're not making any changes to the operations.
"We've been doing very well over the past two or three years. This is about helping us accelerate that growth over the next five or so years." Moss says there are "no specific plans" to move Good Relations into the wider Chime offices in Victoria, although "it will make sense at some point in the future".
Of Chime's other PR interests, financial services and professional services agency Teamspirit and TMT specialist Harvard will stay within Chime Specialist Group, alongside other more specialist marketing shops. Similarly, health agency Reynolds MacKenzie remains in the broader Open Health group. But instead of being separate divisions, the Specialist Group and Open Health are now part of Chime's Communications arm, which also includes VCCP. Meanwhile, sport-focused Fast Track stays within CSM.
PR plans
Satterthwaite is certainly upbeat about PR's performance, using expressions like "going like a train" to describe the recent performance of those businesses, whose clients vary from Land Rover and HSBC (Fast Track) to Avon and Vitality (Team Spirit).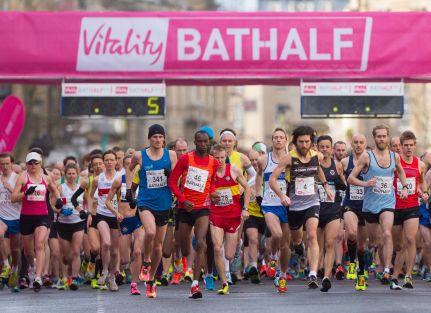 Good Relations is expected to grow by 10 to 15 per cent this year, he adds, and Satterthwaite expects that level of organic growth in the business annually, while acquisitions will also be sought. No redundancies are planned; "quite the opposite, we'll be taking people on rather than reducing," he confirms.
Where will the new business come from? International growth is a crucial target for the London-headquartered company, which currently operates in 32 countries across six continents. The aim is to grow the business outside the UK from about 30 to 50 per cent of overall revenue within a couple of years.
Satterthwaite explains: "The reason Providence is investing in Chime is not to change the management, it is to accelerate the strategy that we have: building a global business is an absolutely core part of the future and that will include all the public relations interests we have in the group, including Good Relations. I think you can expect to see the Chime network growing around the world."
The US is a key focus: "Currently we have very good sports businesses in the US but I think we need to go further. I think in the communications side of the business, you can expect to see us making moves."
The firm is also looking East. "I think we need to be stronger in China and Asia," Satterthwaite says. "We've got offices in Shanghai, we've got offices in Hong Kong, we've got offices in Singapore, we've got offices in Sydney. But I think you can expect to see us consolidating those positions."
In a statement issued on the day the sale completed, Providence's Tisdale stressed his commitment to international expansion at the company. "We have long admired Chime for its ability to transform the businesses, brands and organisations it works with, having created some of the most innovative and groundbreaking work across communications and sport," he said.
"We share Chime's ambition to accelerate its growth into a leading worldwide sector player and look forward to working together to enable Chime's growth potential."
Providence has an exit strategy of five to seven years, and although no growth targets have been revealed, it is safe to say the new majority owner will want a significant return on its sizeable investment. But Satterthwaite is optimistic that Chime's digital and content-led approach, combined with increasing integration, will prove a successful mix; as long as sport retains its global appeal, of course.
He concludes: "We're bringing all the digital and social communications skills together with our knowledge of sport and entertainment and we're going to exploit the hell out of that globally – that's the overall mission."
Content and integration drive
Satterthwaite and Moss give an example of content created by Good Relations, and an insight into wider integration within Chime.
On the content front, as part of Good Relations' work with SABMiller beer brand Pilsner Urquell, journalists were appointed to be 'embedded' at the brewery, writing articles linking the brand to the growing craft beer movement. "Content is a really important part of our future," says Satterthwaite.
Meanwhile, integrated work around the Invictus Games, the international Paralympic-style multi-sport event for armed services personnel, saw Good Relations produce a promotional film and handle media relations, while CSM handled more logistical operations.
"It's a great example of working together, the way the businesses complement each other," says Moss.