HSBC, which ranked 37th globally, was the most valuable British brand, with an estimated worth of $11.66bn (£7.7bn). However, reputational issues the banking firm has been battling throughout 2015 appear to have had an effect, wiping off 11 per cent from the value of the brand year-on-year.
Interbrand's calculation of brands' value is based on the financial performance of the firm, the role its brand plays in influencing customer choice, and the strength the brand has to command a premium price.
Burberry (73rd) was the second-highest British brand in the rankings, valued at $5.87bn. Land Rover (87th) jumped up four places on the back of double-digit growth, with the car firm's brand estimated to be worth $5.1bn.
Johnnie Walker (92nd) was another firm that slipped down the rankings – with value decreasing six per cent to $4.5bn year-on-year. Meanwhile, Smirnoff, which was founded in Moscow but is now owned by British company Diageo, sneaked into the list (94th) with a value of $4.4bn.
Mini (98th), possibly one of the most iconic brands of all time, was one of five firms that broke into the top 100 for the first time. However, Mini wasn't classified by Interbrand as a British brand due to its ownership by German car giant BMW.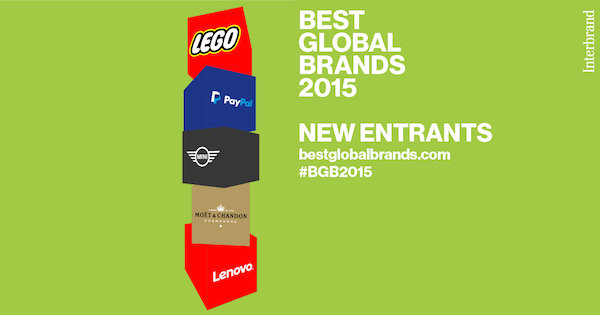 Despite ongoing privacy and reputational issues, Facebook and Starbucks were among the biggest movers. The social network's value skyrocketed by 54 per cent to $22bn and Starbucks increased by 14 per cent to $6bn.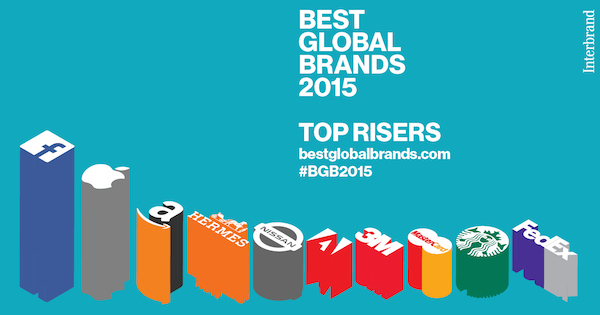 Meanwhile, the top of the list was dominated by US technology brands. Apple retained the top spot for the third year running, with iPhone maker's identity valued at $170bn. This year also marked the first time Amazon broke into the top 10, after its value jumped by 29 per cent.