The US Department of Labor sent shock waves through the halls of many PR firms when it published proposed rules this summer delineating the narrow exemptions from the payment of overtime for "white collar employees."
The key provision of the proposed rule is that an employer can treat a full-time, white-collar employee as exempt from overtime pay requirements only if the employee is paid a minimum annual base salary of $47,892.
This threshold may be raised even higher to $50,440 per year (about $970 per week) in 2016. The DOL last updated these regulations in 2004 when it set the minimum salary threshold of $23,660 ($455 per week) for employees to qualify as exempt under federal law.
There are four intersecting reasons why the proposed rule is causing significant concern to the communications industry.
First, labor costs are already a significant percentage of the operating budget of PR firms, with many reporting labor costs as high as 61%.
Second, most agencies work on relatively thin margins (of on average 15-17%) especially given the increasing pricing pressure from client procurement departments.
Also, most firms pay employees significant forms of compensations and benefits other than salary. These benefits include employer payment of healthcare costs, drug coverage, life insurance, paid annual sick/personal days, and training and development sessions, among other perks. None of this unfortunately gets included in the calculation of the threshold level of "base salary" under the proposed rule.
Finally, there is the sheer potential impact of the law. According to one comms firm where 100 employees were surveyed, 30% of its workforce has a base salary of less than $47,892, and 23% of those employees are PR professionals, with the job titles of account assistant, account executive, and even some account managers.
Almost 300,000 individuals and organizations filed public comments to the proposed rule during the comment period, which ended on September 4. Many of the comments were thoughtfully prepared, including the submission from the PR Council. Given that most commentators believe that the DOL rule will eventually become law, here are some practical options for companies to consider in preparing for these requirements, including how to manage and minimize overtime payments.
Manage the hours of non-exempt employees who earn an annual salary below $48,000 to reduce overtime obligations.
PR firms can accomplish this by allowing employees to have rotating days in a given week or unpaid hours off on a given day. Typically, these periods can be arranged to offset periods when the employee worked long days to meet client deadlines and pressing client needs.
One way to implement this, while still being sensitive to client demands and the 24/7 news cycle, is by pairing two account coordinators for a team for coverage as a "team," or having the account coordinator's supervisor cover for the employee taking an unpaid day off or a few hours off on a given day.
Increase salary but proportionally reduce PTO and other non-salary benefits to create an economically neutral impact on both the employer and the employee.
Unfortunately, the proposed law only considers an employee's actual base salary, and does not consider the monetary value of either the employee's discretionary bonus or other employee benefits even if these benefits are very valuable.
Because of this, an employer could make slight reductions in its contribution to an employee's healthcare, or the number of paid sick, personal, or vacation days can be used to save costs and offset an increase in the employee's base salary. This may allow employees "on the cusp" of the DOL minimum salary to exceed the salary threshold needed to satisfy the overtime exemption.
Revise offer letters.
PR firms should revise their offer letters to use different forms for exempt and non-exempt employees. The form for non-exempt employees should specify that the employee is being paid a salary for a 40-hour week and cannot work more than 40 hours without the prior written approval of his/her supervisor.
Technology and operational solutions.
Firms should consider technology and operations solutions that allow for effortless ways to track the number of hours worked per week by non-exempt employees. All of these solutions will require the employee to perform time entry daily by signing in and out from his/her work computer. A number of companies, such as Kronos, provide this technology. Even with this technology, employers will need to monitor non-exempt employees who regularly work "after hours" on their mobile devices if employers wish to avoid overtime claims.
Finally, it's important to bear in mind that even if an employee is paid a weekly salary in excess of the minimum proposed by the DOL, the other requirements of federal overtime law will still apply.
Specifically, employees must also meet a "duties" test, which requires them to have job duties that satisfy the requirements of one of the federal overtime exemptions, such as the executive, administrative, and/or professional exemption. PR firms should discuss these requirements with experienced legal counsel.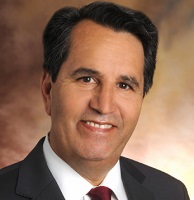 Michael Lasky is a senior partner at the law firm of Davis & Gilbert LLP, where he heads the PR practice group and co-chairs the litigation department. He can be reached at mlasky@dglaw.com.