I'm Sorrell, you haven't a clue
Sir Martin Sorrell was in a robust mood as he took the stage at a conference organised by Hill+Knowlton Strategies, one of the agencies under his ever-broadening umbrella.
The conference was supposed to be about creativity - but Sorrell clearly wasn't consulted about that. He said he didn't want to "spoil the day", but told the crowd that creativity in itself wasn't interesting, that it should be a given in business, and that it was how it was utilised that was interesting.
"When you have people talking about creativity, it tends to become a bit supercilious and a bit airy-fairy, I think," he said, before going on to bemoan clients' and would-be clients' lack of willingness to spend at the moment.
"May I take you back to the more airy-fairy side of creativity?" asked Richard Millar, H+K's UK CEO later asked. "The answer is no," Sorrell replied.
Rod Banner, who sold his Banner Corporation to WPP a few years back, later posed a question from the floor to Sorrell. "I had the good fortune of working with Sir Martin when he bought my business - and we still talk to each other," he said by way of introduction, before asking a question Sorrell thought rather wide of the mark on the aforementioned point of client spend.
"No, you're not listening to me," Sorrell fired back. We trust they still talk to each other.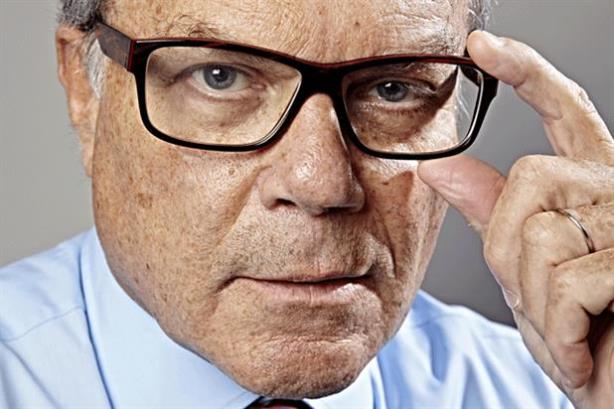 Google's little (open) secret
Another session of the H+K conference saw Phil Jones, the global agency business leader at Google, extol the virtue of his firm's Cardboard virtual-reality product, and its 3D and 360-degree video offerings. He said the firm was looking to combine the latter two products, to create content that is both 3D and 360 degrees, but said that there was no set time for launch so asked attendees to keep this quiet.
"There isn't a date, so this probably isn't one for tweeting," he told the audience, who dutifully kept quiet, ensuring a lid was firmly kept on a secret that was so very secret that is has already appeared on several tech blogs several months ago.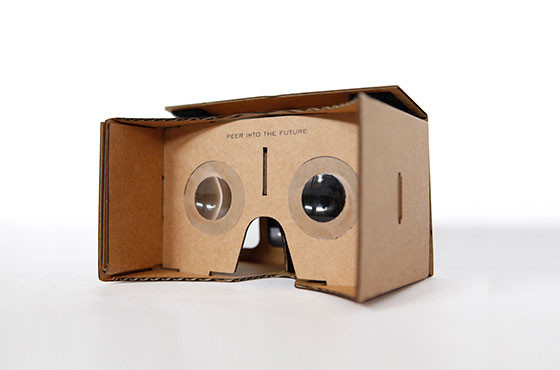 Ripped apart
PR man Joshua Walker has been having a nightmare this week. Following the attack on the Cereal Killer Cafe in Brick Lane by anti-gentrification protesters Class War, the group is now turning attention to the Jack the Ripper Museum, with another protest this Sunday. The Museum faced criticism when it opened back in July as it had originally been promised as a 'Museum of Women's History' - a rather different proposition altogether.
Joshua, who handles PR for the Museum, has been 'ripped' into on social media by angry Tweeters accusing the museum of "sensationalising the murders of sex workers", while another wrote: "This poor dude. Forced to do PR for a shitty museum. Just to live!"
It's a tough job, but someone's got to do it...
But sensationalising the murders of sex workers for profit is completely fine & not disgusting at all. https://t.co/Is36Ux4Eiw

— DIGGERS MOM (@thiscassgirl) September 30, 2015
It's news, Matt, but not as we know it
Having emigrated to the US three months ago, Golin chief Matt Neale is somewhat bemused by the news coverage across the pond. Speaking at the PRCA National Conference last week, he seemed at a loss as to why the early stages of the US primary elections are getting so much coverage when "nothing really of substance happens day to day", especially when more obviously newsworthy items get a lower billing. "None of this is news in the sense that we know," Golin told the audience in London. "It's more like a soap opera; a bit like Emmerdale, but a bit more racist at times." What a thought.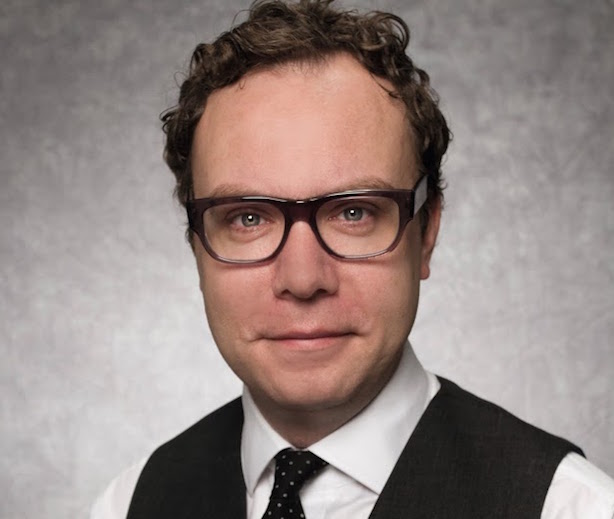 All Ogilvies big and small
Also at the PRCA conference, Michael Frohlich, the newly promoted EMEA CEO of Ogilvy PR, referred to his agency as "little Ogilvy", before chuckling and explaining that that was how they refer to the PR arm. The parent company, he says, is referred to as "big Ogilvy". Flack finds this bizarrely adorable, and wonders if we could have more twee agency names in future: should Lansons-backed Hope&Glory have called itself 'Baby Lansons' perhaps? Might Parisian conglomerate Publicis Groupe consider rebranding as Père Publicis?

You are what you say you are
It has become common parlance nowadays to refer to the Huffington Post as a game-changer in the media world; but is it really? Speaking to the aforementioned Frohlich at the aforementioned conference, HuffPo's founding UK editor-in-chief Carla Buzasi suggested it might have just been a good bit of branding. "If you tell people you are a media game-changer enough times, they start to believe it," she said. That being so, Flack would like to announce that it too is a media game changer - and it will tell you as many times as necessary.