CINCINNATI: Procter & Gamble has expanded its global communications leadership team from two directors to five as part of its strategy to become leaner and focus on core brands.
In July, P&G agreed to sell 43 hair and beauty brands to Coty for $12.5 billion, a move Damon Jones, newly minted director of external communications, called the company's "most significant business transformation."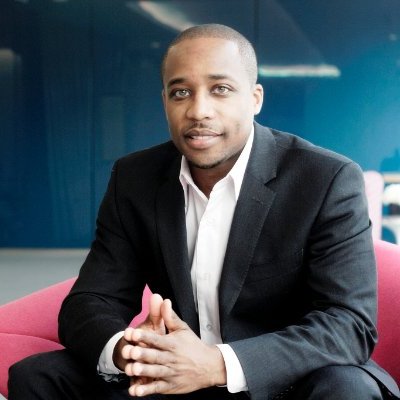 Jones (pictured left), who has worked at P&G for more than 18 years, took on his newest position on August 1 after serving as Asia communications director in Singapore since 2012. Jamie Endaya, previously associate comms director for P&G Asia, took Jones' former role.
Some of Jones' responsibilities include global media relations, crisis and issues management, stakeholder engagement, and social media and digital oversight, he said. He succeeded Paul Fox, who shifted to the newly created role of M&A communications director.
"There is a ton of M&A-related activity, not only for the [Coty] deal, but for several other deals, that [Fox] is leading," explained Jones.
As part of the comms team restructure, Greg Icenhower transitioned from corporate communications director to executive comms director, focusing on speechwriting and content development.
Additionally, corp comms team member Patrick Blair became associate director of internal communications, handling employee communications and engagement.
P&G also appointed communications director for India, the Middle East, and Africa, Antonio Boadas, as director of global operations. Boadas will continue leading the IMEA region while building capability and ensuring greater connectivity within P&G's global community.
"This investment in further strengthening our team signals the importance of communications and the strategic role we can play in this transformation," explained Jones.
He added that the new structure will allow the team to focus on "more tightly integrated communications across a range of internal and external stakeholders, a stronger global orientation, greater integration of digital and social tools, and increased agility and responsiveness of the communications discipline within P&G."
The three new directors on the company comms team – Jones, Blair, and Boadas – along with Fox and Icenhower, report to Craig Buchholz, VP of company communications, who joined P&G in October 2014. Buchholz and Kelly Vanasse, who oversees global brand communications, both report to global brand officer Marc Pritchard.
All five comms directors are based in P&G's Cincinnati, Ohio headquarters.
Despite the recent internal comms refocus and P&G slashing its work with agencies by 40%, Jones said the company still values its relationships with firms.
"We're constantly evolving," he said, "and you'll see a lot more engagement from agencies of various types; as we look to do more in digital and social that will dial up and we continue to be very active in issues and crisis management and prevention."
Jones added that it's hard to attribute a dollar amount increase to the extra engagement, but noted that "agencies play an incredible role in helping us stay connected to each other as well as the outside world."
Procter & Gamble works with agencies including Ketchum, MSLGroup, BlueFocus, Citizen Relations, Marina Maher Communications, and DeVries Global.