Fast facts
Population: 29.9m
Urban population: 33 per cent
GDP: US$326.9bn
GDP per capita: US$10,538
Unemployment: 3.1 per cent
Life expectancy: 75
Poverty ratio: 1.7 per cent of population (2012)
Language: Malaysian
Capital city: Kuala Lumpur
Ruling party: United Malays National Organisation
Currency: Ringgit
Economic performance
Malaysia's economy is suffering on several fronts. In the second quarter of this year, GDP grew by 4.9 percent over the same period of the previous year. While this was slightly above market expectation, growth pace is the slowest since the third quarter of 2013.
The slowdown in the Chinese economy in recent months and weak global demand for Malaysian products and services, as well as sliding oil prices, have contributed to the strained economy. The political turmoil of recent months, with allegations of government corruption following the 1MDB state investment fund scandal, had a more damaging effect, undermining confidence in the country's leadership.
This led to a subsequent crackdown on dissent, resulting in The Edge, a print and web-based financial publication, being banned from publishing its print version for three months from July.
The future of The Edge remains unclear at present, but the vast majority of Malaysians are increasingly turning to online sources to keep up to date with the news.
Media trends
The way Malaysians watch and interact with different types of media is changing and follows similar patterns seen in other Southeast Asian countries. Rapid advances in technology, growth in social media and the increased adoption of messaging apps are changing the media landscape. A report from Nielsen, released this April, showed that 84 percent of Malaysians enjoy the freedom of being connected anywhere, anytime to keep up to date with the news, and use a range of different devices.
Findings from TNS unveiled last year show that more than three-fifths of internet users in Malaysia access social media networks daily, while 52 percent use instant messaging. Despite this surge in online use, Malaysians also still engage with traditional media, watching just under an hour and 20 minutes of television every day, mostly in the evening.
Expert analysis
Rozani Jainudeen (pictured) is managing director of Weber Shandwick in Malaysia. The agency has worked on campaigns for multinational brands including MasterCard, Emirates and Spotify with local clients including government agency PR1MA Corporation Malaysia.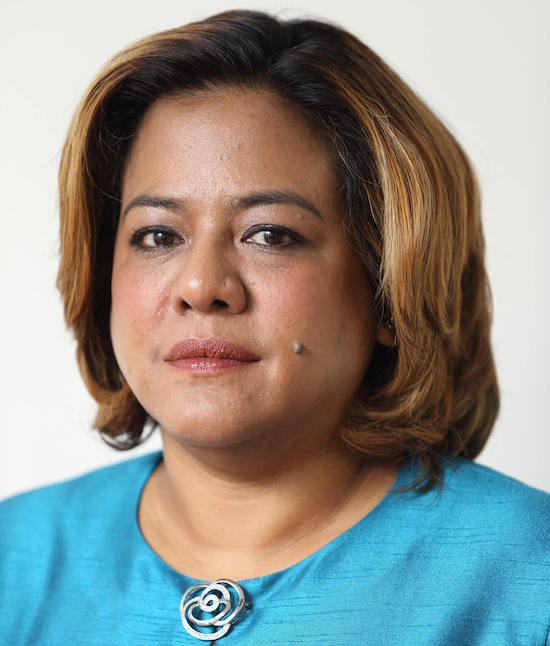 Jainudeen believes the explosive growth of social media has changed the landscape of the PR industry in Malaysia. Local brands and organisations are looking to get on the social-media bandwagon, and they are turning to PR agencies for help.
"Most, if not all, agencies in Malaysia are putting a lot more focus on ramping up their digital or social-media offerings," she says. "We're also seeing a lot of small, boutique social-media agencies mushrooming to serve the demand in this space."
But while digital PR may be trendy today, there seems to be a growing appreciation and awareness, especially among local companies, for more traditional PR services as well. Jainudeen says the combination of the sluggish economy and shrinking marketing budgets have made companies turn towards PR as an option that is very measurable and which delivers good ROI.
Retaining good talent and recruiting younger people to the industry is a challenge, as is ensuring that PR agencies continue to be seen as experts in social media. With low barriers to entry in this space, Jainudeen believes that agencies need to be nimble and agile to respond to their clients' needs.
The biggest investors of PR in Malaysia have traditionally come from large multinationals corporations (MNCs) that understand the function and value of PR very well. But in light of the current economic climate in the country, with multinationals cutting back on budget, the onus is on PR agencies to grow the domestic market. But it won't be easy.
"The growth opportunities are coming from medium-and large-sized companies in Malaysia," says Jainudeen. "It is relatively still an underserved market that requires education and some gentle persuasion. This sector understands how PR can help their business in general but they may not be fully convinced of its role and effectiveness in their arsenal of marketing tools."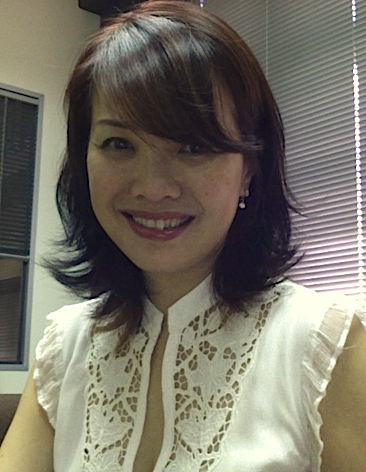 Pi PR specialises in providing PR services to the ICT industry. Its managing director Ting Ting Lee (pictured) believes the industry in Malaysia is maturing to what she terms a 'state of specialisation'—namely an increasing number of agencies focusing on specific media services that cater to either marketing skillsets or industry/vertical-sector-based consultation.
A growing number of Pi's clients, which include AIMS Group, Malaysia Internet Exchange and Galasys, are looking to the agency for a more strategic, consultancy-based approach.
"PR agencies need to move away from the mindset of just purely 'delivering the goods', ie giving the client what they (think) they want, and play a more active and consultative role, being brave enough to advise the client without sugarcoating, how their messaging may affect the ecosystem of a market which they operate in," says Lee.
Agency partnerships are another trend, with an increasing number of alliances formed between local agencies and those operating overseas. Lee believes this collaboration allows the smaller, niche local agencies to be more efficient and competitive against the single MNC brand PR agencies, which are often built through acquisition.
Local agencies, she believes, are able to retain their competitive edge of being very 'close to the ground' when it comes to media relationships and being experts in their chosen industry specialisation, without losing out too much to international PR brands that have the overseas resources to obtain the jobs and the projects that need to be executed in-country.
Lee also believes that the recent clampdown on The Edge newspaper will encourage PR professionals to appreciate online media more.
"Despite these online channels having a lower degree of 'official' status to them, not requiring print licences to operate, the market and society is invariably relying on them for faster, less filtered news," she says. "The PR industry needs to keep pace and also lead at times—to ensure that client comms are structured in a way whereby the content supplied is relevant."
One such example she gives is video press releases that can be distributed to broadcast channels and video-based online news sources.