Cheating on your (sexual) partner not up your avenue? Try this...
The now infamous cheating platform Ashley Madison has been having a torrid time recently but its demise has at least provided some inspiration for some entrepreneurial creative types.
Ashley Madison Avenue - named after the traditional heart of New York adland - launched last month with the slogan 'Creative careers are short. Cheat on your partner.' Nothing romantic going on here though; the website has been created to match copywriters with art directors. Appropriately enough for a concept launched perhaps solely as a vehicle for a good pun - something Flack very much approves of - its users are trying to be creative (and funny) in their answers to the dating site-style questions put to them: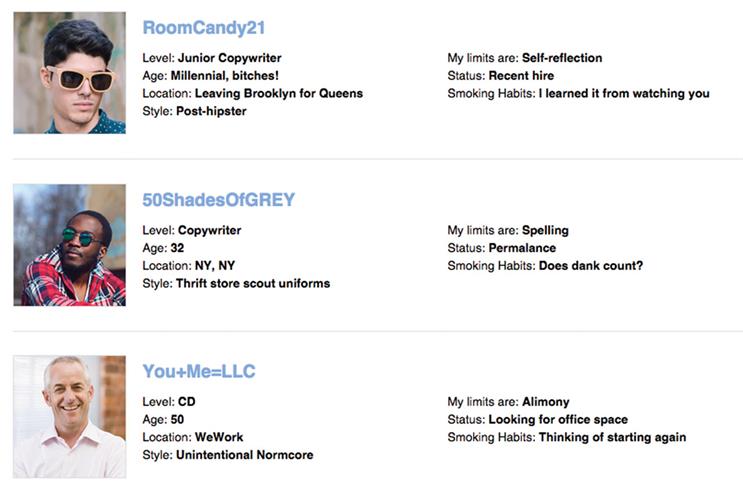 Corb-blimey
PR and media folk have been out in force these past few days offering their two cents about Jeremy Corbyn's election to the Labour leadership. Here are two responses on social media that made Flack smile:
Is Cameron more worried about Corbyn than we thought? Is this his backup plan? pic.twitter.com/X1Z9rcO6AC

— Krishnan Guru-Murthy (@krishgm) September 16, 2015
Chelsea close to relegation zone? A left-wing Labour Party? When Dr Who returns this weekend our trip back to the 1980's will be complete.

— stu jackson (@flackhackjack) September 14, 2015
Here's a novel idea (again)
Since PRWeek brought its readers the story of a hack turned council PR man penning a racy novel about a hack turned council PR man, Flack has been hearing from PR pros with literary ambitions on a nearly weekly basis.
Earlier this month we heard from Daniel Tyte of Working Word, whose debut novel came out last year, and then this week Charlie Laidlaw, the owner of David Gray PR got in touch. Writing under the pseudonym of Charles Gray, Laidlaw's first novel The Herbal Detective is available for pre-order from Ringwood Publishing and hits the shelvs and e-shelves next month.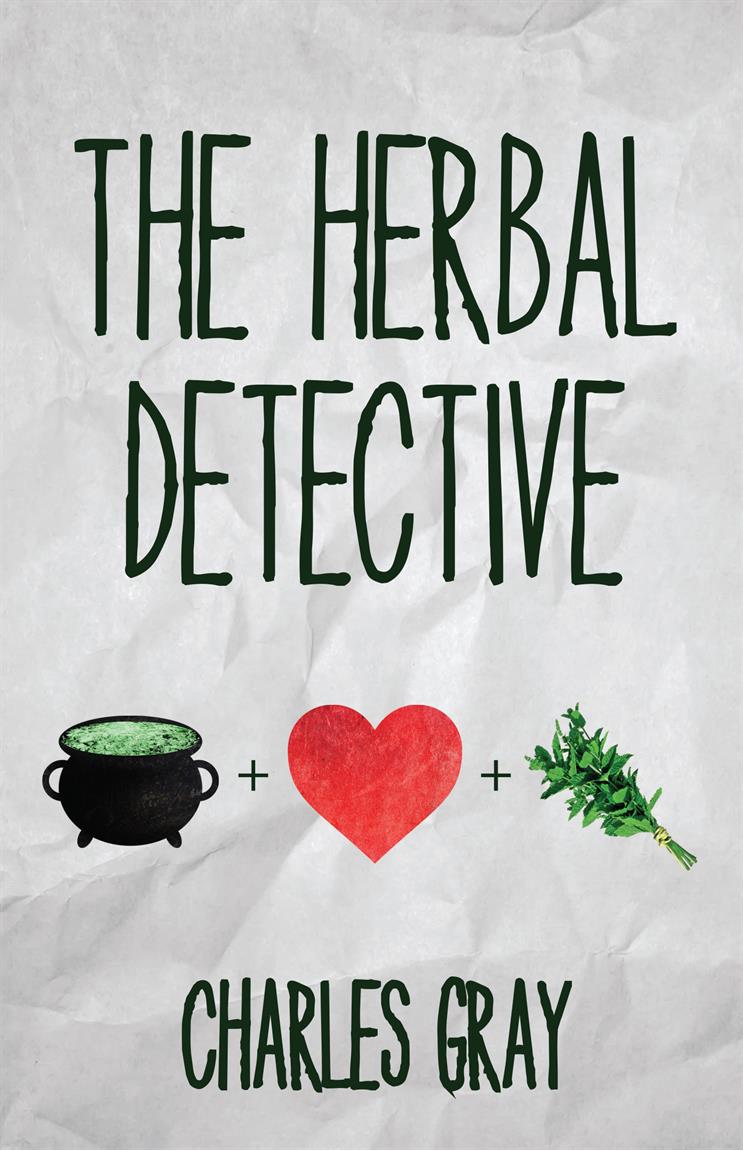 He describes his work as "the comic story of an eccentric publican and herbalist who sets out to discover if her husband is having an affair and to solve a murder – before she becomes the next victim".
Flack is sure it will be a ripping yarn - but is concerned at whether there will be any PRs left at this rate; surely some comms people out there don't want to be novellists? Get in touch.
Being charitable with the ever-sheepish Daily Mail
There's little love nowadays between the charity sector and the Daily Mail, thanks to the paper's rambunctious coverage of issues from charity executive pay to fundraising techniques. The two are pretty much at war, as the below cartoon from PRWeek sister title Third Sector shows.
Something tells me this week's Fran may be quite well-received among charity workers... pic.twitter.com/QlVZzcNR4Q

— Susannah Birkwood (@SusannahBirkwoo) September 4, 2015
But the Charity Commission, which regulates charities in England and Wales, held out an olive branch to the paper by inviting it along to the organisation's annual public meeting in London this week.
"I don't think anyone here really likes us," the paper's correspondent told Flack sheepishly - also describing himself as having been sent along as a "sacrificial lamb". He left before the speeches were over - avoiding the inevitable grilling at the drinks reception that followed. Perhaps he didn't want the wool pulled over his eyes.
What Twits
There were lively and insightful comments aplenty at the launch of the PRCA's Digital PR Report at Weber Shandwick's London HQ this week. Speaking on a panel discussion, Lansons partner Lisa Elliott focused on one industry in particular to illustrate the downside of companies not having an integrated social media strategy. "Law firms are the worst," she said. "Some of them will have about 15/16 Twitter handles and different people own them. It's a bloody nightmare." Certainly sounds it.
Charity balls
Table and bat news now, and the sporty lot at APCO Worldwide hosted an evening of ping pong at Bounce in Farringdon last week, with proceeds going to the StreetGames charity. The team from brokers N+1 Singer were the overall winners in the Pinstripe Ping Pong event; pictured left to right are James Acheson-Gray (APCO), Shaun Dobson (N+1 Singer), Jess Sullivan (APCO), and Rupert Bole (N+1 Singer). Flack wonders whether Acheson-Gray was on hand to provide tips on hitting a ball over a net; he is a former British Real Tennis champion, afterall.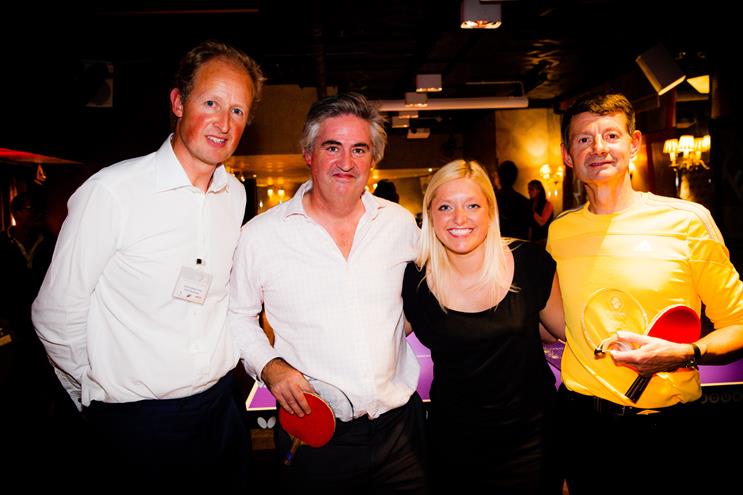 Piece of musical Cake
Following its recent merger
, Havas SE Cake has created a UK 'Entertainment Hub' based in Covent Garden. To celebrate the launch with its partners Universal Music Group and Studio Canal, the agency threw a party at The Hospital Club in Soho where Brit Award Nominated John Newman gave a special performance to over 200 guests. Nice gig.