A majority of PR and comms specialists favour a 'no limit' approach to publishing disparities in gender pay, according to new research by the PRCA, Women in PR and PRWeek.

This follows the end of a Government consultation earlier this month that asked businesses which employ more than 250 people how gender pay gap regulations are designed and what information should be published.


The law was changed during the coalition Government to give ministers the power to force companies which employ more than 250 people to publish gender pay data but, so far, it has not been implemented.


The Government is expected to make a statement regarding the consultation by the end of the year. David Cameron, the Prime Minister, said in July that he wants to close the gender pay gap within a generation and "cast sunlight on the discrepancies", adding that he regards gender pay reporting as a key plank of achieving this aim.
But while in-house comms teams for large firms might benefit if legislation comes into force, only a handful of agencies would be affected by the changes - around 8 per cent of agencies employed more than 250 people at the time of the PRCA's 2013 census.


Earlier this year, PRWeek reported how the average pay gap between men and women stands at between £8,500 and £10,000 for the same role.


Now the PRCA says it will actively lobby its members to adopt gender pay reporting and pledges to name and praise agencies that do so in a quarterly report.


Pressure from employees, industry leaders and the Government's consultation has created a head of steam and demands for lasting change.


PRWeek asked agencies and industry leaders if autumn 2015 would be remembered as the turning point when one of the most basic and lasting inequalities in PR and comms began to be addressed.


Respondents were also invited to leave comments in addition to the answers to the survey questions on the gender pay gap.
Rife and unfair.

Comment to the survey on the prevalence of the gender pay gap
One tells the survey it is "still a problem, but not as bad as it was" while another says it is "rife and unfair".


More than 80 per cent of those surveyed either agree or strongly agree that publication of gender pay information will encourage employers to take positive action on the issue, indicating strong support for the industry to take the lead on this issue.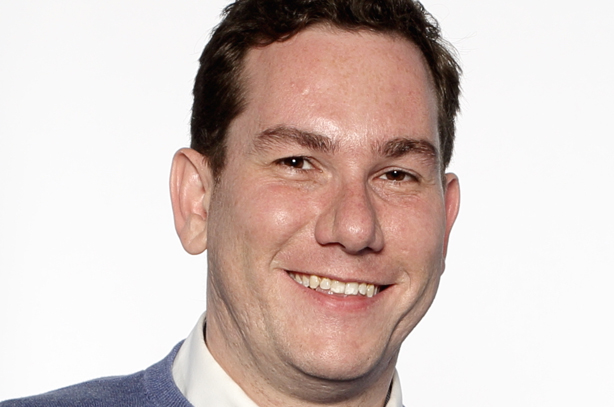 Peter Bowles, co-founder of Dynamo (pictured above), winner of PRWeek's 2015 Best Places to Work award in the 'small agency' category, agrees that publishing data is the best way to tackle the problem.


He says: "Companies being transparent about what they pay staff will force everyone to adhere to best practice and pay people the same amount for the same level."


Large agencies such as Weber Shandwick, which employs 350 people in the UK, are in step with those at the other end of the scale. Colin Byrne, chief executive UK and EMEA, at Weber, says he "strongly agrees" that publication would encourage action but that it should not become an end in itself.
He adds: "Given our workforce is overwhelmingly women, there is a case for us being an early adopter, but I would rather see us fix the issue than focus on reporting."


But this view is not necessarily typical across all large agencies, with some preferring to take a more market-led approach to recruitment.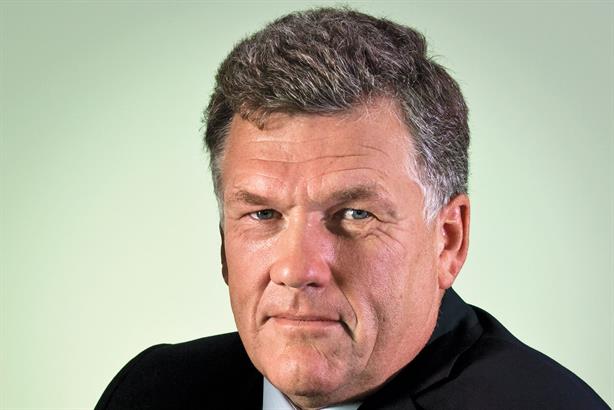 John Waples (pictured above), senior managing director at FTI consulting, which employs 200 people in the UK, says: "We are in a competitive marketplace and I see few merits in publishing gender pay information. FTI has pay bands which, regardless of gender, are based on positions held at the firm. Individuals are at the top or bottom of that range and gender plays no part at all. I am a firm believer that if someone is underpaid and believes talents are being undervalued there is always someone else who can put the right price on that. We have recruited lots of men and women that way."


More than 70 per cent of agency chiefs who responded to the survey agreed or strongly agreed that publishing pay data is essential for change.
Any discussion of gender pay differences should take account of the number of hours worked by men and women. It is well known that men work more hours in a career than women.

Comment to survey by agency chief
However, among anonymised comments submitted by agency chiefs along with their survey answers, is evidence of more traditional points of view around the issue.


One tells the survey: "Any discussion of gender pay differences should take account of the number of hours worked by men and women. It is well known that men work more hours in a career than women."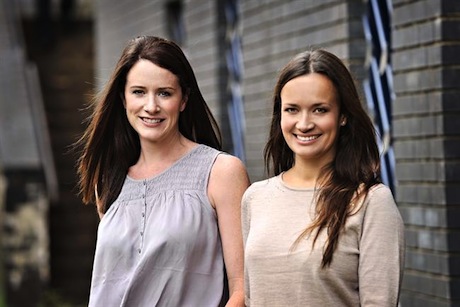 Meanwhile, other small agencies such as The Forge Communications, founded a year ago by Holly Ward and Emma-Jo Jones (both pictured above), urge the Government to have more ambition.


Jones says: "It is shocking that there's still an economic inequality between men and women. It is clear that mindsets of senior bodies will need to shift dramatically in order for this to change. Cameron needs to look at the gender gap in all firms, not just 'larger' places of work, and it is this action that will start to diminish this 'prehistoric' mindset."


General survey respondents and agency chiefs overwhelmingly support a lower limit to gender pay reporting than that proposed by the Government.


Nearly 80 per cent say the industry should voluntarily adopt a lower limit than 250 people, while nearly 70 per cent of agency chiefs agree with this.


Of the general respondents, 52 per cent say all agencies should publish differences in gender pay, no matter how many people they employ, while a further 21 per cent said agencies which employ more than 50 people should publish results.


Among agency chiefs, these numbers fall to 33 per cent supporting a 'no employee limit' approach while another 24 per cent think reporting should apply to agencies with more than 50 people.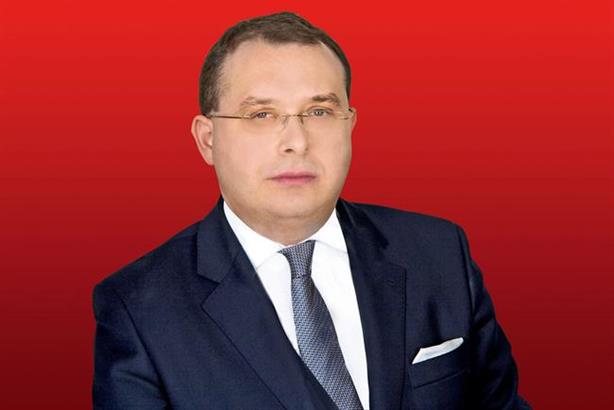 Francis Ingham (pictured above), director-general of the PRCA, says the industry body will campaign among its members to get them to adopt a voluntary lower limit than the Government proposal and will 'name and praise' firms that agree to do so in quarterly reports.


He says: "Given it relies on disclosure and that discussions around pay, in general, sit uneasily with so many people, we need to focus on positive engagement that names and praises agencies committed to using a lower threshold than the Government has so-far proposed. The PRCA will publicly recognise all of the firms that sign up, in the format of quarterly reports containing the names of all those that have confirmed their commitment to publishing gender pay gap data."


Ingham is optimistic about the prospect of firms adopting voluntary lower limits.


He adds: "We do not believe this will be a hard sell for most: from the conversations we have had and the survey we undertook together, there is an acceptance from participants at every single level that something has to change."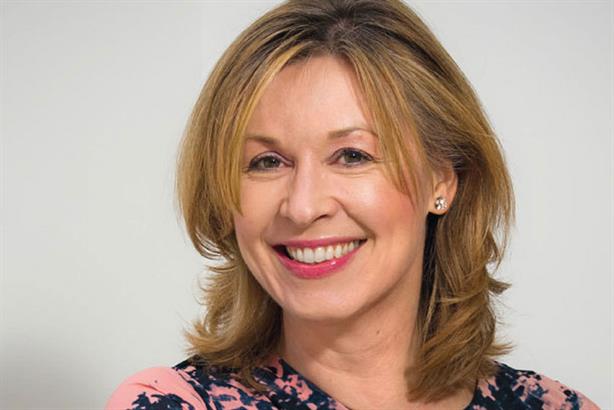 Mary Whenman (pictured above), president of Women in PR, thinks the PRCA should link gender pay reporting with accreditations it awards, such as its code of conduct and its 'consultancy management standard'.


She says: "As the trade body that represents agencies and in-house teams, the PRCA is probably best-placed to lead the industry on adopting the response to the significant gender pay gap that some of the brightest talent in our industry is currently facing."


Whenman thinks the biggest barriers to reporting will be the attitude of agency bosses together with the perception or more red tape being heaped on small businesses.


The CIPR, which has also carried out extensive research on the gender pay gap, welcomed the fresh impetus to tackle the issue.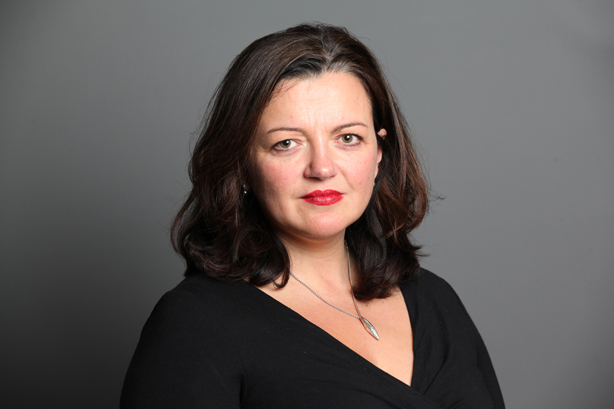 Sarah Pinch (pictured above), CIPR president, said: "After several years of the CIPR publishing in-depth data and analysis of the PR gender pay gap, it's fantastic to see that a clear majority of the businesses in our industry are now willing to pull their finger out and start to deliver action. The CIPR fully supports any steps to deliver pay transparency and I truly believe that voluntary reporting that goes beyond the Government's limited proposed approach could be transformative for the sector."


But Pinch warns that gender pay reporting alone will not solve the problem and echoes Whenman's assessment that a deficit of management skills is partly to blame.


She adds: "Our own research leads us to the conclusion that the PR pay gap is proliferated by poor standards of people and performance management. This has resulted in salaries and rewards often being set on an ad-hoc basis, with little or no justification for James earning ten to 15 thousand pounds more than Julie."


So, are agency chiefs ready to adopt a voluntary lower limit?


Ward, whose agency employs four people, says: "I believe that all agencies should close the gap. The 250 employee limit seems too high given the large number of medium-sized agencies. We would gladly comply with any PRCA recommendations."


Dynamo, which employs 25 people, has signed up to the HeForShe gender equality initiative, championed by the actor Emma Watson, and has also pledged to share its pay information to support the campaign to close the pay gap.


Bowles says: "Some agencies would adopt [voluntary reporting] but not all of them just yet. I think newer, more progressive and disruptive agencies like ours will be the very first to sign-up."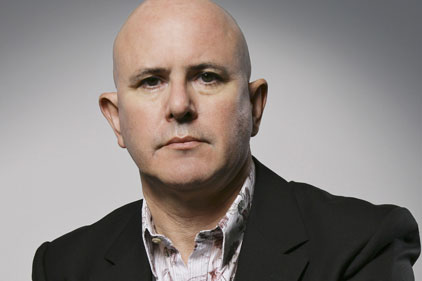 But Byrne (pictured above) thinks the Government has "probably got it right" with its 250+ limit and he is wary of further regulation.


He says: "Pay levels are a key competitive issue for agencies so I would not impose reporting. As a leading member of the PRCA, we would take an active look at [voluntary reporting], of course. But we are a business at the end of the day. I hope the PR industry, as a progressive business, would embrace pay equality because it is the right thing to do."


Waples insists that pay at the top of FTI is on merit and that an employee's gender plays no part in the process.


He adds: "Would we like more senior women at the business? Most definitely; – the industry has got to learn to be more flexible to allow that to happen."


Ingham will begin speaking to PRCA members about reporting "as soon as the Government publishes the outcome of its consultation". He says: "After this, we can begin providing quarterly updates on how this industry is succeeding and the ways in which we're bringing about an end to the problem."
The industry's initiative to adopt a voluntary approach to reporting has attracted the attention of Nicky Morgan, minister for women and equalities, who is steering through the government's consultation.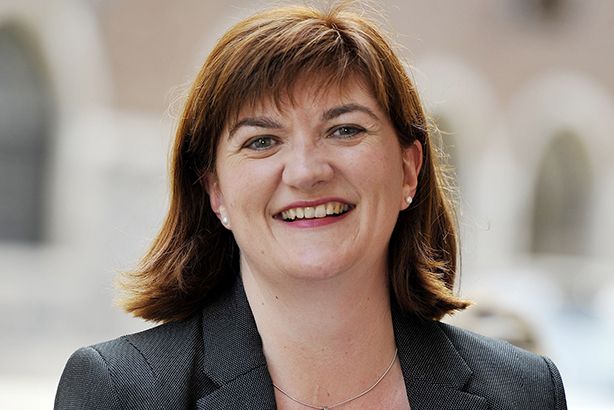 Morgan (pictured above) tells PRWeek: "I'm delighted that the PR and communications industry is taking the initiative and looking at what works best for them. We know that closing the gender pay gap is not just the right thing to do, it's good for business and good for our economy - equalising women's productivity would clear a third of our national debt."


It is clear from the survey results and the comments of industry leaders that the current status quo which allows a pay gap of as much as £10,000 to exist between men and women doing the same job cannot be allowed to continue and that a tipping point has been reached.

Among other pressures, a younger generation demanding more transparency and fairness over pay is heavily represented in the survey results and the industry will have to meet its expectations or face the consequences.