NEW YORK: Hill+Knowlton Strategies has acquired Brazilian PR, digital, advertising, and content agency Ideal to ramp up its presence in the region prior to the 2016 Olympics in Rio.
Ideal was started in 2007 by journalists Ricardo Cesar and Eduardo Vieira. It will merge with H+K's existing 15-strong São Paolo office and be renamed Ideal Hill+Knowlton Strategies. It employs 170 people.
Mike Coates, president and CEO of the Americas at H+K, said: "Ideal is so strong in the marketplace and it makes sense to have identification with a strong local brand."
Ideal's clients include Facebook, GE, Nike, Diageo, Dell, Spotify, AstraZeneca, 3M, Rio2016, and Whirlpool. H+K numbers several of these as existing clients globally, especially GE.
Managing partners Cesar and Vieira will report to H+K's Miami-based Latin America president and CEO Claudia Gioia.
H+K has 25 people at its office in Mexico City, 25 in Santiago, Chile, 15 in Argentina, and 15 in Colombia.
"The acquisition gives us more capabilities in Brazil and Latin America generally. It almost triples the size of our LatAm operations," said Coates. "It is also timed to help our global clients with their Olympic plans in 2016."
Ideal also owned a small, 30-strong agency called ConceptPR, which will be taken over by H+K's WPP sister firm Ogilvy Public Relations and integrated with its Latin American operations.
Concept's clients include Mondelez, Oakley, Itaú, JBS, Ultragaz, and Metrô São Paulo. The agency will merge with Ogilvy in Brazil and operate as Ogilvy PR. It doubles Ogilvy's footprint in Brazil.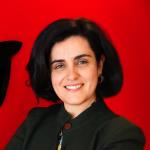 Concept CEO Rodrigo Padron and Ogilvy Brazil MD Renata Saraiva will become co-MDs of the merged agency. Saraiva was recently elevated to Ogilvy's expanded executive committee.
Coates explained that, as with H+K's 2013 acquisition of Group SJR, Ideal started out as a traditional PR agency but soon diversified its business model into digital and content.
"Our acquisition strategy is driven more by the type of service offerings at the agencies than geography," added Coates. "We are enhancing our capabilities in digital and content."
He also said H+K needed to beef up its offering in Brazil, where "all major agencies are underweight," and added that H+K is "actively looking at other investments across the Americas."
*This story was updated at 11:30am ET on 9/10 to reflect the Ogilvy/ConceptPR part of the deal.