PRWeek asked four of the PR industry's many tech experts what they expect to see - and what Apple should say - at its Wednesday event. A sample of their responses follows.
Kristen Sharkey, SVP of technology at MWW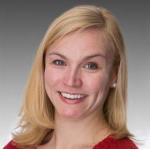 I think it's less about what Apple needs to do and more about what they need to come through with from a product standpoint. There's been a lot of talk about what's expected – the buzz that inevitably leads up to these Apple events – but if Apple doesn't come through with something that speaks to these "buzz-inducing" rumors, it may fall flat. The media has been talking about the need for a "tablet market dominator" from Apple, and I think they need to speak to that today.
At the event, Apple needs to talk about the tablet sector. Beyond the numbers – which have been falling quarter-over-quarter for them in that particular sector – they need to regain their share of voice in the tablet market. Products from the competition have filled this gap. Apple needs to show the value of an integrated product suite. They need to show the value of owning several Apple products that fulfill a need for everyone at every time of the day. What's the value? Convince me I need this.
Derek Lyons, VP at Shift Communications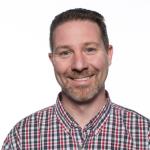 Apple is already planning on streaming the event, which could get record views given the brand's passionate base and Wall Street's heightened concern with recent stock issues. Augmenting the video streams with both regular Twitter and Instagram updates would give Apple watchers a 360-degree experience and make the brand more approachable.
I want to see Apple talk about the story of Apple TV and the rumored new App Store, which could open up the possibility of corporate branded channels. Coming off the highly disputed Watch launch and stock fluctuations, Apple has to show its growth potential is tied to more than the iPhone. The company needs to clearly define Apple TV as a long-term strategic product and set a clear path for professional adoption of the iPad.
Bob Finlayson, MD and partner at Cognito-Tech PR

Apple's trump card has always been secrecy. The news media has no choice but to attend or watch to get the story. And even though it seems most of the news has leaked – intentionally or unintentionally – no one who covers Apple will risk missing a juicy news nugget by not attending or watching. So secrecy is still working for them. But really Apple needs to build more bridges than walls with the media. Bringing in select media in for special, hands-on experiences would be an important strategy Apple should employ.
To lead in a technology market, you have to create perceptions of market momentum. One key vector for demonstrating momentum is the relevancy of your value proposition. So I expect to see Apple showing how each of the updated products they announce – from the iPhone to Apple TV – is relevant to our always-on, media-driven lives. I expect they will also present iconic profiles of people using their products in ways that resonate with core segments of their customer base. Those profiles create stories Apple can use to drive home the messages they want to communicate.
Thomas Rozycki, MD at Prosek Partners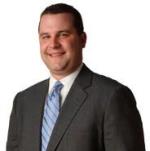 I want to see Apple TV talked about at today's event. I think that's a given. I expect a focus on gaming as well, which is probably not where most folks think they're headed vis a vis Apple TV. Also, a lot of chatter on "content" (movies, TV), but I think this new device goes way beyond that. New phones are a no brainer. Typical for this time of year.
I think the wildcard will be how deep Siri integration will be in the home. I think they have made significant behind-the-scenes improvement to HomeKit and Siri, and that in addition to home entertainment (video and gaming), we will see the Apple TV finally positioned at the central hub of the connected home.
Pure speculation on my part, but something I would really like to see: I also think investors will respond very positively to that if they make it open source, akin to what they did with HealthKit during the summer. That would really open the floodgates in terms of third-party integration.
What will success look like on Wednesday? Keep Jimmy Iovine off the stage, make sure the live stream is glitch free, and repeat as much as possible that the ecosystem is inclusive and growing.