Youth Hostelling with Chris Eubank
Hostelworld and Lucky Generals' video trailer featuring boxer Chris Eubank brought to life an idea originally pitched by Alan Partridge in the BBC sitcom I'm Alan Partridge.
'Youth Hostelling with Chris Eubank', which was promoted on social media through PR agency Third City and Hostelworld's in-house PR team, sees the former boxing champ tour a Brighton hostel.
Comedy aside, what the video does well is challenge perceptions of what hostels are actually like – clean, and with comfy beds and free WiFi – to a demographic that may not typically consider them.
Breakfast on the Move
Kellogg's Special K's 'Breakfast on the Move' stunt to promote its new range had us laughing over our cornflakes this month.
Creative comms agency Taylor Herring, which devised the campaign, unleashed a team of breakfasting commuters on unsuspecting members of the travelling public as they journeyed to work.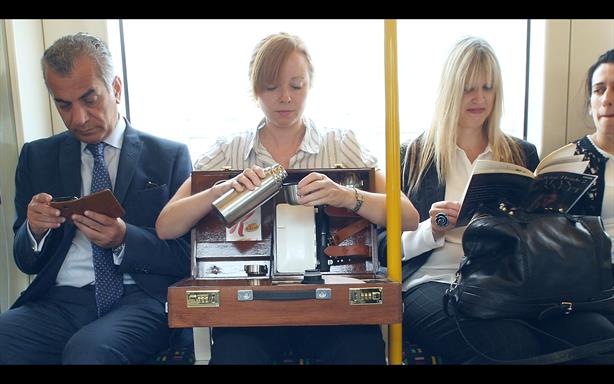 Sky pool
Sean Mulryan, CEO of building firm Ballymore, may have perfected a new PR technique: the gratuitous-design-feature-as-comms-tool. The sky pool linking two blocks of luxury flats next to the new US Embassy in London's Nine Elms was planned purely as an attention-grabber.
And it did just that.
Occupying the uncomfortable space somewhere between voyeurism, exhibitionism and flying, the glass pool suspended 35m in the air was a stunning image.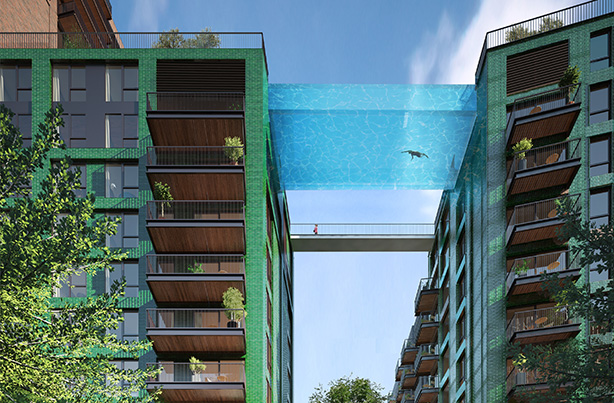 #PolishBlood
This felt like an effective riposte to hostility towards immigrants in parts of the media and society. Billed an alternative to strike action by Poles over the treatment of immigrants, a group called the British Poles
Initiative urged UK-based Polish people to give blood as a symbolic goodwill gesture to their adopted country, and a reminder of the Polish lives that were lost fighting for the Allies in World War Two. Participants were asked to post pictures of themselves giving blood using #PolishBlood.
Patrycja is another Pole donating #polishblood as a symbol of our contribution to the UK! https://t.co/lVekelvqzN pic.twitter.com/EPcHFbsVSy

— British Poles (@britishpoles) August 31, 2015


The McWhopper
Under the purported premise of promoting the upcoming United Nations' International Day of Peace, Burger King got one over on arch rival McDonald's.
In a press release and specially created website, BK held out an olive branch to McD's, suggesting that for one day the two combine to sell a 'McWhopper' fusion of the brands' most famous offerings.
McDonald's declined the invitation. An online survey of nearly 500 PRWeek readers declared Burger King the winner of the day.