Perhaps the best way to facilitate true change in diversity and inclusion is to learn from those who have already implemented successful programs. With that in mind, PRWeek sought out four past winners of the Diversity Distinction in PR Awards, a joint program between the PR Council and PRWeek that is marking its fifth anniversary in 2015. Below, they share some philosophies and practical advice for building effective diversity drivers that can be adopted by anyone.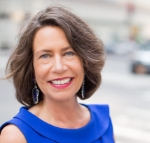 Karen van Bergen, CEO and senior partner, Porter Novelli

2014 winner: Best Community Initiative – PR Firms for its TORCH Program

There's so much goodwill around, yet the results are still not where they need to be. It has to do with the values you radiate from your organization, as well as the importance you place on diverse opinions and backgrounds. However, everything must be aligned around the objectives of the organization. That's where it starts. Then you model that from the top. You must continuously drive awareness across the company.
The more you can recruit in numbers, the better it is
Organizations often confuse a company culture with hiring all the same types of people. Our agency has won a lot of new business as of late. That would absolutely not be the case if we didn't have those strong, creative, and diverse viewpoints come together in the right strategy. Our growth is the best metric for that.
You have to look at your recruiting process. I've often been the only woman in a big group in the industry – and it feels very lonely. The more you can recruit in numbers, the better it is. People won't feel as if they are the token. They will have each other to go to, lean on, and talk to.
As an industry, we have to reflect society. Last time I checked, society was pretty diverse.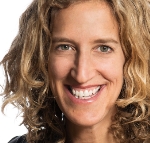 Ellen Walthour, executive director, The BrandLab

2013 winner: In-House Team

Every organization has its own culture and so much is about just trying to fit in. However, you can't create a diverse workplace unless you address inclusion. That really starts from the first moment you meet someone, from the way you welcome him or her into the space.
With our [intern] program, we ask our supervisors to meet them outside of the environment – not at the agency or the corporation. We want them to meet as human beings. We take our interns through the "summer institute," which is weeklong rapport building. We approach the topic of racial micro-aggressions with supervisors – those tiny things that are verbal or nonverbal that make someone feel as if they are not included.
You can't create a diverse workplace unless you address inclusion
We try to raise consciousness for people. Then we bring in improvisation to really strip away the power dynamic that is inherently in a business organization. So that's where they meet each other and they have fun together. We laugh; everyone feels comfortable.
In order to move the needle, leadership needs to be more deliberate.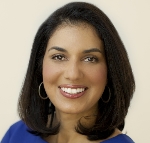 Desiree Berenguer Carton, director of media relations, American Cancer Society

2012 winner: Best Community Initiative – In-House for "Amate a Ti Misma [Love Yourself]

We're in the business of saving lives. Not only is it essential for us to understand the differences, but also to leverage the similarities that unite us in fighting cancer. Reaching every community touched by cancer is our mission. It is our sole purpose. And cancer doesn't discriminate.
Employee engagement groups build a sense of team within different departments
We're committed to creating a diverse work environment, allowing for everyone to maximize their potential to save lives. We have employee engagement groups. These are volunteer-, employee-led, and serve as a resource for members of the society. They are critical, as they provide the opportunity for employee education and training. They also support innovation.
This program builds a sense of team within different departments. We have an Hispanic engagement group, African-American, LGBT, Asian American, and Pacific Islander, military families and veterans, and Millennials. That is one way we're coming together internally. We're reaching out to all backgrounds.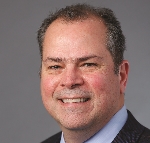 Nelson Fernandez, chairman, North America, New York MD, APCO Worldwide
2011 winner: Best PR Firm Diversity Initiative
There's no one easy answer, so it needs a multifaceted effort to address it. As we continue to change demographically as a society, businesses that are truly diverse will be better positioned to provide the best ideas to our clients. They will be better positioned to attract and retain what is increasingly a young workforce that cares about the richness of their experience in the workplace.
I don't accept any excuses there aren't enough diverse PR pros who are talented out there
It ultimately comes down to an intentional effort by an organization's senior leadership to change. There need to be some soft goals: some alignment on objectives about talent, on how you're communicating the importance of diversity, about training your managers so they hire people who are different from them.
I don't accept any excuses that there aren't enough diverse PR pros who are talented out there; that there aren't enough of us that are going for these jobs; that there aren't enough of us trained to succeed. It's up to management to identify and provide an environment where people can thrive.