Every PR pro – regardless of seniority, sector, or organization type – will take part in myriad meetings on a regular basis. Nearly as common are the laments that not enough gets accomplished at these gatherings, they last far too long, they involve people who don't really need to be there, and that all they succeed in doing is taking time away from actual productive work.
Those sentiments are symptoms of a fundamental problem in how meetings are coordinated, prepared for, conducted, or all three. Fortunately, steps can be taken and philosophical switches can be adopted to change everyone's tune.
Four communications leaders – all of whom have taken part in countless meetings and are in posts where they initiate many of them – offer two key bits of counsel each in which they reveal their secrets to ensuring the time spent is put to best use for all.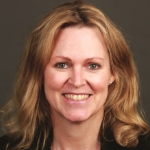 Nancy Elder, VP, communications, JetBlue
Be clear about the meeting's purpose
Ask the following: Why are you really meeting? Are you discussing something strategic or tactical? Are you seeking a decision on a certain matter? Is it more about motivating or engaging teammates or external partners? Is it just to share information? If so, is a meeting even necessary? Can it be handled through another channel? Before calling a meeting, be crystal clear what you want and need from it and what your attendees should expect.
Make homework mandatory
Think through what you need everyone to know in advance. Send out a pre-read a few days before meetings. Attendees should have read the material in advance. Remember: It's a meeting, not a presentation. This way they can do their own preparation and come ready to engage. On certain projects, we've mandated that anyone who has not read the advance materials can't attend. It's strict, but it has produced great results.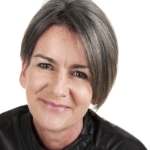 Aedhmar Hynes, CEO, Text100
Attitude makes all the difference
The most productive meetings are those that have a positive and authentic tone. Whether it's a client meeting, training, or a tough conversation, consider some of the issues and concerns that may get in the way of a successful outcome. Your willingness to address these in a truthful and open manner at the outset makes everyone in the room feel respected and willing to share any concerns. Best to chase that elephant out of the room before it becomes bothersome.
Create a parking lot
We've all been to meetings when a discussion triggers an insight or idea that's off-topic but you feel compelled to express it. While raising it is important, it can derail the meeting or take it down a rathole. To pre-empt this, let people know there's a whiteboard allocated as the parking lot. Encourage any out-of-the-box thinking, capture it, and then quickly return to the subject at hand. The minute-taker can capture these ideas, while the meeting's organizer can determine the next steps.
Andrew Pray, Founder, Praytell Strategy
When you're there, really be there
Seems obvious, but when you see people checking their email or staring blankly in space – and this happens at every meeting – you realize it's not obvious to all. It's an ongoing battle to have everyone present in meetings. Put phones in pockets. Leave laptops behind. It's more respectful and it carries a special surprise: It cuts meeting length in half. If everyone is truly there, an hour-long meeting can become 30 minutes. If that's not a motivator, what is?
Wait. Why am I here again?
Here's another novel concept: Only invite people who have a real role and purpose in the meeting. For some reason, the idea of meat in the room still infects meeting organizers who should know better. Just as important as focusing on what will be tackled at a meeting is thinking strategically about who truly can contribute – and who even should. Google Calendar allows people to be invited as optional, which is super helpful in this regard. Smaller, focused groups. You can't go wrong.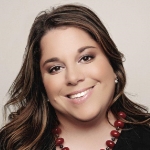 Lisa Rosenberg, Chief creative officer, Allison+Partners
Use the right tools – ahead of time
Ensuring a productive meeting begins the minute you schedule it. If your organization uses Outlook, Google, or other calendaring software – use it yourself. Invite people to the meeting, specify the location, and make sure you communicate the meeting's purpose in your invite. As the meeting nears, distribute a draft agenda and any prep materials that will ensure minimal time is spent reviewing what people should already know.
If appropriate, solicit attendee input in advance.
Don't take the hour if you don't need it
Client calls. Team updates. Brainstorms. Pitches. A day in a PR pro's life can be filled with back-to-back meetings. As such, found time, such as when meetings take less than the scheduled time, is a gift. Open your meeting with what you hope to accomplish, and end it when you have. If you schedule an hour but finish in 30 minutes, don't just fill that time. It's not only the ultimate nod to efficiency, but it also ensures everyone's attitude about your meetings will be more positive.