It's probably no surprise that cultivating a diverse workforce impacts a company's bottom line for the better.
A global McKinsey & Co. study of 366 public companies released earlier this year proves it, finding that ethnically diverse organizations were 35% more likely to financially outperform their national industry median, while gender-diverse companies were 15% more likely.
Research from elsewhere makes a compelling case for diversity's impact on creativity and innovation, increased market share in previously unreachable segments, and much greater staff retention.
The McKinsey study summarized: "More diverse companies, we believe, are better able to win top talent and improve their customer orientation, employee satisfaction, and decision-making. All that leads to a virtuous cycle of increasing returns."
Diversity takes on an even greater significance for communicators tasked with engaging the public, employees, and myriad audiences.
"PR is about building relationships between organizations and their stakeholders," says Bey-Ling Sha, a PR professor, researcher, and director of the School of Journalism & Media Studies at San Diego State University. "So if you have a profession that is not diverse, you run the great risk of different perspectives not being represented at that decision-making table."
Winning perspectives from diversity champions

Perhaps the best way to facilitate true change in diversity and inclusion is to learn from those who have already implemented successful programs.
With that in mind, PRWeek sought out four past winners of the Diversity Distinction in PR Awards, a joint program between the PR Council and PRWeek that is marking its fifth anniversary in 2015.
Go here as they share some philosophies and practical advice for building effective diversity drivers that can be adopted by anyone.
Yet corporate America, and communications along with it, remains overwhelmingly white even while the country's population as a whole becomes progressively less so. The McKinsey study found 97% of US companies possess a senior leadership team that fails to reflect the country's racial makeup. In the very top slot – the CEO – diversity can be even more lacking. When McDonald's CEO Don Thompson stepped down in March, the number of Fortune 500 companies led by a black CEO shrank to four. There are just 10 Asian, 10 Hispanic, and 25 women CEOs at Fortune 500 companies, according to DiversityInc.
Leadership in the PR industry looks similar. This past February, Kim Hunter, the founder, CEO, and president of Lagrant Communications, authored an op-ed on PRWeek's website that stung the communications sector with its sheer bluntness. It was titled, "Where are the black males on the leadership teams of top PR agencies?"
Hunter, who says he benefited from affirmative action early in his career, has never been shy about pointing out the industry's lack of diversity, particularly at the top. He created a foundation dedicated to increasing the number of minorities in the marketing industries through scholarships, internships, and other development programs.
After so many years of talk, it might seem impossible to make a dent in this problem. Yet, as Hunter has illustrated, there actually are solutions – proven, creative ones. Moreover, there are other communications professionals in-house and at agencies who have already begun the work.
The strategies broadly fall into three categories: improving hiring practices and the talent pipeline; providing better resources, training, and mentoring for staff; and, lastly, creating a culture of inclusion. The effort must be conscientious, focused, and steadfast, say industry leaders. And, as Hunter notes, "We tend to make this more complex an issue than it is."
Finding the talent
If there's one thing all agency and in-house hiring managers seem to agree on, it's that the industry needs to do a better job of attracting and seeking out talented ethnic minorities to come work with them.
"What I know we can control is our recruitment," asserts Dave Senay, CEO of FleishmanHillard. "We need to rapidly increase the supply of ethnic minorities in our business. We need the supply to match the demand, so this discussion becomes moot. In the next five to seven years, we have to make some breakthroughs in this area."
Agencies such as Fleishman have made some strides in the past decade in attracting more diverse entry-level talent by focusing on internships awarded specifically to ethnic minorities. Senay says his firm has hired about 42% of its Alfred Fleishman diversity fellows since the program began three years ago.
Others build partnerships with historically black colleges or other university systems known to have diverse student populations, such as the City College of New York, Rutgers, and the California state university system. Alliances with groups such as the National Black Public Relations Society, the Hispanic Public Relations Association, ColorComm, and local community groups, as well as attendance at events such as Hispanicize and Blogging While Brown, can further expose hiring managers to new sources of talent, including more senior-level PR pros. Such efforts can benefit communications departments in other ways, too.
"It's important to not only partner with those organizations to build a pipeline, but also to build a reputation as an employer that welcomes diverse candidates and makes them a priority," says Andy Polansky, CEO of Weber Shandwick, which partners with The Lagrant Foundation and ColorComm, among other diversity initiatives.
Tony Allen, head of consumer banking communications for Bank of America, says building up such a reputation allowed him to double the size of his company's diversity-focused internship program, as well as expand it to other departments. The key was finding the right partners at top-tier comms schools Syracuse University and The University of North Carolina at Chapel Hill. In turn, this increased his ability to extend job opportunities to the best candidates following the internship.
"People saw we were serious, that we were focused, and we made our mission clear," he explains. Allen challenges the idea that the talent pool from which to find qualified candidates is too small.
"There are enough quality students and young people of color who have expertise or are aspiring into the field," he asserts. But employers must put in the work to cultivate "the right contacts and connections in the places where these folks are getting good educations and aspiring to be in communications. It's not like you can call one friend and be exposed to the world of talented students of color who want to be in the field."
Within this broader issue, filling more senior communications roles with minorities remains a particular challenge for PR, especially at agencies.
"There really isn't much color in the leadership ranks of agencies," reports Rosanna Fiske, VP of corporate communications at Wells Fargo, whose career has included top roles at agencies, academia, and industry associations. "We tended to find that if there was an opportunity for diversity it would happen at the entry level or maybe the middle-management ranks."
Fiske says as a Latina, she often felt there "weren't a lot of people like her" to be found in PR. She does see it improving, however, including on her own team in Florida where "no one was born in the same place."
Part of the challenge is a resistance from leadership to hiring those without traditional agency or communications experience, a practice that a number of minority leaders in the industry call shortsighted.
Candidates there to be found
Lauren Wesley Wilson, founder and president of ColorComm, a networking group and conference for women of color in communications, says there are "tons" of people of color looking to break into PR agencies who are being turned away.
"The feedback I hear from women of color is that, 'Well, I didn't have enough agency experience' so they went with someone else," she adds. "That hinders diversity moving forward."
Wilson, who has worked at a number of agencies, including Hill+Knowlton Strategies and Qorvis/MSLGroup, stresses it "takes a bit of extra effort" to find diverse candidates.
"If you want to find people of color to fill your roles, you can't just do the same thing as before," she says. "You have to do more research. You can't just put an ad out there and say, 'We didn't get any good candidates.' You have to figure out where the people you're looking for are going to for their information."
"You have to be strategically bold and creative – and not just at the entry level," Hunter agrees. "That means bringing on nontraditional people, taking calculated risks, and giving them all the tools needed to succeed."
Don't let them go
Getting diverse candidates in the door is part of the equation, but Hunter's point about providing tools for success once they are hired represents another area where the industry recognizes it must improve.
"We have successful account executives who have management thrust upon them, but they are poorly prepared to steward the career of the next wave," says Senay. "You then amplify that by the nuances related to race and it becomes double jeopardy."
The training and development necessary to retain diverse talent is multifaceted, say industry leaders. It must incorporate robust cultural sensitivity training for all staff, including senior leadership, but also skills training, particularly for those recruited from other fields. These skills should include basics such as internal invoicing policies, leadership development, and attendance at industry seminars.
"Many PR agencies are greatly skilled in the art and technical excellence of communications, but far less so in the development of people and leaders who view cultivating a high performance and inclusive culture as part of their day jobs," notes Jerilan Greene, VP of corporate communications at Yum Brands, who has worked at a number of agencies, including Edelman and Burson-Marsteller.
At Yum, Greene recently took part in a training on "unconscious bias" with diversity expert Howard Ross. "It's a common human behavior that people tend to trust and hire others similar to themselves," she says. "Everyone has a bias. What matters is how aware you are of it and how you approach it."
Yum also recently launched its first employee resource for affinity groups, including those designated for multicultural diversity, Millennials, women, and LGBT individuals. They are open to everyone and Greene has joined them all.
"It helps people cross boundaries," she explains. Such groups provide a place for sharing, networking, and learning, as well as offer events that bring employees together to support one another.
Formal mentorship programs and role modeling where a senior diverse leader is regularly checking in with minority talent are also crucial to success.
"It takes effort, ongoing mentoring," says Allen. "When you don't see the images around you at the higher levels of the organization and nobody's talking to you about how you might get there, I can see how you might get discouraged. In order to change it, everyone has to be much more intentional about it."
Define your culture
Retention of diverse talent also hinges on creating a culture of inclusion. That means eliminating any exclusivity and fostering a place where everyone feels comfortable raising his or her hand. It means asking uncomfortable questions and receiving uncomfortable answers. It means fighting against unconscious bias.
APCO Worldwide won a 2011 Diversity Distinction in PR Award for its many inclusion initiatives – from companywide lunch-and-learn diversity series to small touches such as an email explaining the history of holidays. North American chairman Nelson Fernandez says the inclusion effort must be truly intentional to work.
"It's an intentional effort to create environments where your talented diverse candidates are going to stay with you for a while," he counsels, "where they're not going to feel limited, where they're going to see some role modeling that is meaningful to them, and where they are going to have opportunities to really grow."
For Fernandez, that sometimes comes in small moments such as visiting the racially diverse back-office staff at the Washington, DC, headquarters and sharing his story of emigrating from Cuba.
"I try to create a connected, transparent environment," he says. "You should feel comfortable in your own voice and skin. It's about management coming together and being purposeful about its ability to create this setting."
Creating that atmosphere requires senior leaders to educate themselves on the cultural differences in their teams but also "set the stage" for a respectful conversation on differences, adds Fiske. For example, she always asks about the family of a fellow Hispanic colleague.
"If I didn't do that, I'd be considered a really uncool boss," she notes. "If you don't have that understanding of the different cultural norms, you will go with what you know, what you are comfortable with."
Although finding common ground may not feel easy at first, Wilson highlights one similarity all can turn to.
"It's easier to connect when you have similar interests," she says. "If you're in the majority, it's more natural. It's 'Oh, we went to this school, we have these people in common, I live in this neighborhood, and this is the show that I watch.' If you're a person of color, it might take more time and effort to connect with you. Well, at the very least, we have the work we do. You are both in the same industry, so you can talk about PR."
Diversity, of course, is not just about race, as Wilson notes, but also gender, whom you love, socioeconomic background, language, and many other factors. Expanding the definition and taking a hard look at what diversity really means will make the biggest impact, says Sha.
"Are you frustrated because you don't have the numbers," she asks, "or do you truly understand what you're missing from the team because you're not diverse? Who on your management team grew up homeless? Who doesn't have a bachelor's degree? Let's look at all these other diverse ways in which humans live their lives and see if those are represented."
Rather than checking a box on race, Sha offers a single interview question to expand diversity in the PR ranks: "If we were to hire you, what would you bring to us in terms of competence or perspective that is unique from what anyone else could offer?"
Setting goals
In order for the industry to look and act differently, some boxes will need to be checked on the diversity front, at least according to Hunter and others who have been waiting decades to see more people of color in the very top agency and corporate communications positions.
"This industry needs to set objectives," he asserts. "Why can't you look at ethnically diversifying your workforce by setting a goal? That means you will increase your senior leadership team in terms of ethnic diversity by a certain percentage and if you don't do that, it will affect your compensation. You can effect change by tying it to compensation. If I affect your pocketbook, trust me, you will see a change."
Polansky says Weber Shandwick has set diversity goals for its leadership team and is beginning to see some differences, including a 40% increase in the number of people of color hired as VPs, a 60% boost in promotions to the VP level and higher, and a 20% bump in participation in its Diversity & Inclusion Council in 2014.
"It's important for agency leadership to review demographics and set very specific goals," he adds. "I've always believed that 'what doesn't get measured doesn't get done.' We hold our leadership accountable for substantive progress. It's got to be a priority to seek diverse candidates for all positions available."
Even as the industry comes to realize the moral and business reasons for embracing diversity – from better creative to more satisfied team members – it is not a simple transition.
"The reason teams who are homogenous work so well together is because they have a shorthand in communication," explains Fiske. "They all have the same social cues. They all speak in the same manner."
Embracing differences, however, can only improve your communications talents.
"When you have diverse teams, it makes communications more challenging, but at the same time, because it makes it more challenging, it makes people really need to express themselves carefully and more thoroughly," says Fiske. "From my perspective, it presents an opportunity as a leader to be that much more thorough and clear in the communications we're doing."
---
Inspiring individuals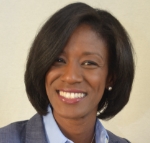 Deisha Barnett, senior director, corporate comms, Walmart
Deisha Barnett knew she wanted to be in communications from a young age. "Driven" and "focused" are two of the words friends and colleagues use to describe the 37-year-old senior director of corporate communications at Walmart, the world's largest company. She currently leads a team of seven, as well as directing PR for its stores.
While attending the historically black college of Clark Atlanta University, she took on multiple internships. One of them, at Ketchum, landed Barnett her first job working on brands including Tampax and Olay.
Much of her work was focused on engaging multicultural audiences. "I can't even begin to tell you how much I enjoyed [it]," says Barnett.
One of the best pieces of early advice a mentor gave her was to not declare a specialty in multicultural communications right away. "It's too early to do that," she advised Barnett. "You will be pigeon-holed."
"I heeded that counsel," recalls Barnett. "I began to seek out other campaigns and other clients."
Now she is the one counseling other young PR pros to diversify their experience and to demonstrate a willingness to try something new. "I ended up at Walmart because I opened up my mind to living in Arkansas," offers Barnett as an example of such flexibility.
Mentors are "critical" for success in PR, she adds. "I ended up with the right people in my life who gave me great advice. I also had a whole lot of support from my family. Some of it is a bit of luck, too."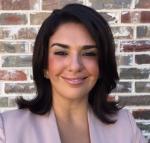 Jacquelyn Puente, executive director, external affairs, Comcast
After Jackie Puente graduated from American University in Washington, DC, with a degree in international economics and Russian, she found herself doing research as a national security fellow at the US Department of the Treasury.
Even then she was fascinated by turning complex issues into "digestible, snackable" concepts. But it took her several years to make it over to the communications side of things and even longer before she went in-house.
Puente learned the value of coalition building while working at nonprofits and in other public service organizations, such as the Congressional Hispanic Leadership Institute. She honed her public affairs chops as a director with DCI Group working with a number of Fortune 500 companies. Puente's driving career philosophy was rooted in diversity, she says.
"My last name means bridge in Spanish," she notes. "The one thing that's been a driving force for me is uniting people with different viewpoints, philosophies, and backgrounds and getting them to come together on a campaign."
That may not be surprising for this 31 year old, who convinced her parents to let her live in the Ukraine during high school and whose father hails from Spain and mother from the US.
At Comcast, Puente says no two days are alike, just as she prefers it. "My client is all the different parts of the business," she explains. "It takes me all across the country. But the job is not for homebodies. It's not for those who are weak of heart or liver. It's not for people who want to stay in an office in air conditioning all day."