A major challenge for all employers – not just those in the PR field – is the rapidly rising number of lawsuits alleging discrimination on the basis of disability, and specifically mental disability.
Sixteen million American adults live with major depression, and 42 million live with anxiety disorders. In addition, many roles, including ones in PR, involve dealing with time-sensitive deadlines and multiple client pressures, which tend to cause anxiety for even the healthiest members of the workforce.
Given the prevalence of mental disorders today as well as the rise of disability discrimination claims, many firms will confront the challenge of dealing with an employee whose mental disorder impacts or limits his or her job performance.
Here are some best practices on how communications firms should protect both themselves and their employees when an employee's mental disorder impacts the workplace, as well as tips on how PR firms can navigate the challenges of accommodating employees with mental disabilities.
The basics
The Americans with Disabilities Act (ADA) protects qualified individuals with disabilities from discrimination in the workplace. Under the ADA, employers are required to provide "reasonable accommodations" to disabled employees whereby they both jointly arrive at a mutually agreeable accommodation, which is not an undue burden on the employer, but also addresses the employee's needs.
A disability is defined as a physical or mental impairment that substantially limits one or more major life activities. An individual with a disability must be able to perform the essential functions of the job, with or without a reasonable accommodation. A reasonable accommodation may include the reassignment of non-essential job functions, reassignment to a vacant position (though, there is no obligation to create a new position), work from home arrangements, provision of assistive devices, and unpaid leave.
Medical documentation
An employer may require an employee to provide documentation sufficient to substantiate that he or she has an ADA disability and needs the reasonable accommodation requested.
However, employers may not ask for medical documentation relating to anything other than the specific disability for which the employee has requested an accommodation.
Medical documentation is sufficient to require a firm to provide an employee with a reasonable accommodation if the medical documentation describes the nature, severity, and duration of the employee's impairment, the activity or activities that the impairment limits, and the extent to which such activities are limited by the person's impairment. The documentation must also substantiate why the requested accommodation is needed.
Under the ADA, an employer may require an employee to consult a doctor or healthcare professional chosen by the company if the employee provides insufficient documentation to substantiate a request for an accommodation.
Documentation is insufficient if it does not specify an ADA disability, does not explain the need for an accommodation, is submitted by an unqualified healthcare professional, or other factors indicate it is not credible or is fraudulent.
To avoid possible retaliation claims and other legal issues, firms should be careful not to request medical documentation beyond what is absolutely necessary, and should allow employees the opportunity to provide the missing in a timely manner.
Reasonable accommodations
Mental health disabilities are covered under the ADA when the impairment substantially limits one or more of the employee's major life activities. Neither the ADA nor regulations provide an exhaustive list of qualifying mental impairments, but courts have found that depression, bipolar disorder, PTSD, anxiety, OCD, schizophrenia, and even dyslexia are among the disabilities protected by the ADA.
It is typically an employee's duty to initiate the interactive process by requesting an accommodation. However, employers may be obligated to initiate the process if the employer already knows the employee has a disability, or if it is clear the employee is experiencing difficulty at work because of disability. This is a delicate line that employers must tread carefully, to avoid liability on the basis of a perceived disability claim from an employee who is not actually disabled.
Many employers will also face the difficulty of recognizing a mental disability that must be accommodated. It is important to remember that an employer is never obligated to accommodate poor performance or difficult personalities, which are not the result of impairment. For example, a cantankerous and bellicose person who has difficulty getting along with others is not disabled under the ADA, nor is he or she entitled to its protections.
Key takeaways
Make sure your firm has updated and written disability and accommodation policies.
Review your firm's written policies to ensure that employees are aware of how to request a reasonable accommodation.
If you are concerned about certain accommodations, make sure to review your firm's job descriptions. Ensure that the essential functions of the job are neither excluded nor minimized from job descriptions, but instead are accurately described.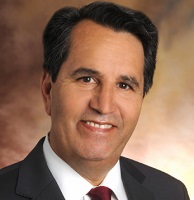 Michael Lasky is a senior partner at the law firm of Davis & Gilbert LLP, where he heads the PR practice group and co-chairs the litigation department. He can be reached at mlasky@dglaw.com.