Today, so many factors can affect your career path as you decide where to work and how to plan your next move in PR. Beyond the paycheck, communications pros want to be challenged, excited, and find the right culture, team, and environment in which to work.
It's a great time to be in the business as more CEOs and leaders are recognizing the importance of reputation on the bottom line, which affects sales, recruitment, philanthropy, corporate citizenship, and more.
Here are my top tips on how to grow your career in the industry.
1: Learn the full PR spectrum to build a more effective and strategic approach to achieve the best business results. Understand how research drives insights as they help with strategy and creative tactics that turn into successful campaigns. Develop the know-how to set goals, objectives, and a plan with measureable results.
2: Whether you prefer an agency or in-house setting, PR teams come in many forms. It's good to think about what fits you, your work habits, and lifestyle. The PR industry is evolving and changing quickly, so search for a team that's forward-thinking, integrated with other aspects of marketing and communication, and working to anticipate the future of communication. You will be more marketable when you're ready to move on.
3: Geoff Colvin, from Fortune recently wrote Humans are Underrated, a book about how creativity and empathy are key character traits to be successful in today's world. Technology and endless amounts of information at your fingertips level the playing field of talent in the marketplace. True creativity is hard to find and highly valued. So whether you're an extrovert or introvert, share your ideas and contribute your skills to the broader efforts of the team.
4: Also, play to your strengths, but be willing to learn new skills. Take advantage of networking and conferences to learn and bring back. At Cleveland Clinic, we call them "innovations trips." We encourage learning from those outside of the healthcare industry and figure out how to apply it to healthcare.
I listened to a speaker at a conference talk about how they are changing from a traditional communication department toward team focused solely on research, content development, and measurement.
We have not taken that leap, but have created "virtual teams" based on our employees' strengths and passions. Determine where you can be your best to help your organization make the most impactful contributions.
Employees want to trust their leaders and feel trusted. We need to create a culture focused on satisfaction and engagement, which lead to collaboration, productivity, and a commitment to high-quality performance. The PR field will always need eager, talented, smart, and creative individuals to continue to drive our industry's reputation.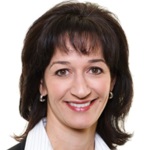 Eileen Sheil is executive director of corporate communications at Cleveland Clinic, one of the country's top nonprofit academic medical centers. Her column will focus on the myriad challenges of healthcare PR and topics related to the management of the comms function. Sheil can be reached at sheile@ccf.org.