Describe Jamaica's cultural atmosphere.
Our national motto is "Out of Many, One People." We are a mix of several races, the majority being of African descent. We have Chinese, East Indian, Middle Eastern, European, and so on. The majority of Jamaicans are Christian, but we have Jewish, Hindu, and most other communities in Jamaica.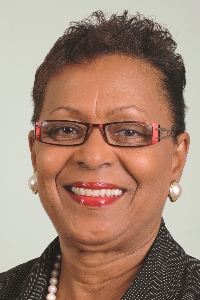 We work hard, but we play hard. The Jamaican economy is a mixture of tourism – the number one industry – and agriculture, mining, manufacturing, finance, and insurance services. Kingston is the main hub, the cultural and business capital. And there are six distinct resort areas in Jamaica.
Government is the main employer. The telecoms sector is huge, as well as lighting and water companies. Outsourced call centers are also big. For instance, General Motors' accounting department is in Montego Bay.
What's the PR environment like?
There are comms agencies in Jamaica, but not as many as in the US. We have a few large and small PR and advertising operations. There are an abundance of single-person consultancies that work on ad hoc projects. And there are three or four large companies, such as CGR Communications.
At Jamaica Tourist Board, we plan strategic meetings over the year and have senior staff practitioners. We have a PR agency, Finn Partners, which covers Latin America, the US, and Canada. It's critical to our success that we appoint senior PR practitioners to keep Jamaica top of mind. A lot of people may not think that PR is important, but it's very important to us because it's how you get the word out to tell the traveling public what we do on a daily basis.
Where do you find those PR practitioners?
We have several tertiary and technical institutes. Jamaica has the University of the West Indies. When we're recruiting, we focus on the tertiary institutes because most of them have a tourism and communications section.
Do you recruit from the US, UK, or Canada?
No. At the tourist board, we focus on our graduates from our tertiary institutions within Jamaica or the Caribbean.
Is business affected on the island during slower tourist seasons?
Years ago, some hotels would close during the summer months. That doesn't happen anymore. We have tourists year-round, and we're happy about that. Yes, we have the [peak tourist season] in winter, which goes from December to April, but during summer months, we focus on families.
Once kids go back to school in late August/early September, we focus on business travelers or the wedding and honeymoon market, which is very strong in Jamaica. Business in Jamaica is no longer seasonal, so you have to think about who you are going to target in the winter, fall, summer, and shoulder periods.
What are your major marcomms challenges?
We have challenges just like anywhere else in the world, but we overcome them by focusing on opportunities. The landscape is very competitive, so we focus on new trends.
We make sure our product in the accommodation sector is competitive, and it's more than hotels – we have villas and bed and breakfasts. Our transportation system and entertainment is fabulous. Jamaica is the home of reggae, so we take that to the marketplace. There is always something happening in Jamaica, and we get the word out in all of our markets. We have offices worldwide, including China, Japan, India, the UK, Italy, the Netherlands, Germany, the US, Canada, Spain, and Latin America.
Our biggest opportunity is boots on the ground. We feel that face-to-face contact is the way to go. We have social media, but we take it to the marketplace mostly by sitting in front of clients and pitching Jamaica. We also do press releases constantly, so we are always in front of travelers, face to face or via PR activities.
Reach out
Jamaica Chamber of Commerce
Suite 13–15, UDC Office Centre Building
12 Ocean Boulevard, Kingston, Jamaica
(876) 922-0150
www.jamaicachamber.org.jm
membership@jamaicachamber.org.jm
Television Jamaica
32 Lyndhurst Road, Kingston 5,
Surrey, Jamaica
(876) 926-1100
www.televisionjamaica.com
Press Association of Jamaica
5 East Avenue, Kingston 8, Jamaica
(876) 631-6390
pressassociationjamaica.org