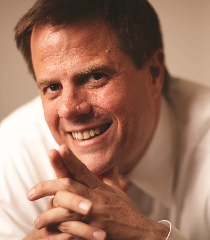 Yes
Tim Reeves
Principal, Allen & Gerritsen
One-time press secretary and communications director to former Pennsylvania Governor Tom Ridge
In most businesses, communication is ancillary. If you're a bank, communication is important, sure. But it's not what you do. The same with automakers or tourism destinations or hospitals. All must communicate well to succeed. But what they do is make cars, run hotels, or save lives.
Government is different. It is the one sector where communications is the center of the circle. Communication is the very currency of politics. You don't get elected in a democracy if you don't communicate at an elite level. Period. Full stop. And, once elected, if you don't communicate compellingly, you won't get anything done.
That makes government and politics the communication big leagues. Nowhere else is comms the widget itself.
It also is a rare place where, if you're lucky, you get to practice high-level offense and defense together. Corporations typically keep these functions militantly separated. But as a governor's press secretary and communications director, you do both – with a frequency and high-profile intensity that would make more faint-hearted communication pros weak-kneed.
You are the quarterback and the middle linebacker. You attack and defend. Multiple times a day. With lots of people watching. And critiquing.
That leads to other super powers one acquires in the political arena. Politics is institutionalized hand-to-hand combat, and its participants become expert at staying calm under pressure, thinking clearly in the chaos of battle, and persevering through criticism. You can't let today's battles and its attendant criticisms become debilitating because there will be a whole new fight tomorrow.
I served Pennsylvania Gov. Tom Ridge for more than six years and nine months, which makes me the longest serving press secretary in state history. This simply means I managed somehow not to get fired. It's one of the world's toughest jobs, and the toughest in communications, bar none.
But if you can make it there, you can make it anywhere. The challenge then isn't getting that plum corner job. It's not being bored with it.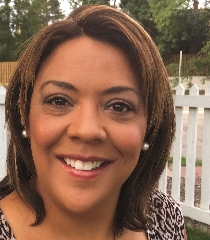 No
Nikki Wheeler
Senior director of media relations at Level 3 Communications
Senior director of media relations at Level 3 Communications
Outside the Beltway, your skills aren't as fungible as you think. Those in the agency or corporate comms worlds may struggle to correlate your political experience with their needs. Having spent 10 years working as a communications professional in Washington, DC, I know a bit about this.
When I left DC, I was convinced my experience would catapult me into a corner office. But instead I heard, "You don't really have earned media experience; you worked for a senator. Everything he did was news."
Then there was the proof factor. "That sounds great. Show me your portfolio." Part of my work involved agreements that precluded me from sharing my work. Inside the Beltway, that's understood; outside, they don't get it.
DC connections are strongest in DC. It wasn't unheard of to meet over lunch, talk about an opportunity, shake hands, and have a job offer by cocktail hour. Outside DC, connections opened doors, but there was a process, often taking months, of interviews, assessments, and writing tests. I recall thinking, "Don't these people have a job they need to get done?"
Another challenge: employment length. In politics, your fortunes rise and fall with each election. Yesterday, you worked for a congressman; today you're unemployed. No big deal, there's always another election. Unless you work outside the Beltway, where short stints don't look good on a résumé.
If your hopscotch ways don't keep you from being considered, you'll spend your interview explaining elections lost and won, campaign work, and what happens when your guy decides, mid-term, to run for president.
Whew, are you tired?
Imagine how someone whose experience with politics is limited to The West Wing feels. From where they sit, you're the furthest thing from corner office material. No, political experience is not the quickest way to the corner office. The quickest way is to leverage those skills that made you so good in politics – write well, assimilate information, make it relatable, and think quickly while never losing sight of your clients' goals.
PRWeek's View: A career in politics is often a great springboard into a solid career in the corporate PR or agency worlds – now more than ever, as rapid reaction is increasingly valuable.