MINNEAPOLIS: Target has appointed five-year company veteran Dustee Jenkins as its SVP of communications, adding her to its executive team.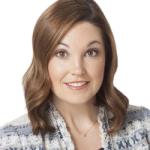 Jenkins, who had served as VP of PR at Target since 2010, was named as one of PRWeek's 40 Under 40 honorees in 2012. Since her promotion, her name and new title have been added to Target's leadership page on its website.
The announcement about Jenkins' new role was made August 21, according to Target's PR director Katie Boylan. She added that Jenkins is reporting to Target CMO Jeff Jones.
Colleagues and contemporaries wrote on Jenkins' Twitter wall last week to congratulate her about the appointment.
So lucky to have such strong and savvy women in my corner. Thank you my friend! ???? https://t.co/rgsQTxz71c

— Dustee T. Jenkins (@DusteeJenkins) August 23, 2015
Congratulations @DusteeJenkins on your much-deserved promotion to SVP Communications of @Target!!

— Corey duBrowa (@coreydu) August 21, 2015
Some of Jenkins' main responsibilities include internal and executive communications, corporate and merchandise category PR, and crisis communications, said Boylan.
She added that Jenkins is not succeeding former Target SVP of communications and reputation Susan Kahn, who left the company in 2014. Kahn did not oversee PR in her previous position and she was part of the investor relations team, explained Boylan.
"We've been transforming the business and really looking hard how we're structured and how we approach the work, so there's been a number of changes, both in scopes of roles and responsibilities," she said.
Jenkins has played a role in helping Target become more innovative in its communications approach over the last five years, working on the launch of the brand's first online magazine, A Bullseye View.
In addition to working on the magazine, Boylan said Jenkins has made a number of other major contributions to the company, such as introducing the new CEO Brian Cornell last summer and managing the communications behind the 2013 data breach.
Jenkins also was a champion for Target's daily internal newsletter, "Briefly," which Boylan said has received wonderful feedback from staffers.
Prior to joining Target, Jenkins was director of Public Strategies' Dallas office. Before that, she was director of communications for the Department of Housing and Urban Development under President George W. Bush, among other roles in the Bush administration.
This story was updated on August 24 with comment from Target.