SAN JOSE, CA: IBM veteran Ben Edwards is joining PayPal to lead PayPal.com on a global basis, one month after the company separated from eBay.
Reporting to Christina Smedley, PayPal's global brand and communications officer, Edwards will start in the role on August 24. He will split most of his time between San Jose, California and New York, where PayPal is building its presence, Edwards said in an emailed statement.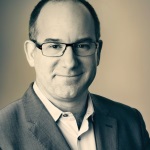 Edwards is charged with building marketing experiences to help consumers understand how PayPal can offer safer, simpler, and more affordable ways to manage and move money, said Martha Cass, PayPal's director of global communications, via email. She added that Edwards will also let merchants know that PayPal is their "true payments partner."
"He will be an important part of the brand team at PayPal," said Cass.
Edwards did not offer further comment on his new position.
It was not immediately clear when Edwards departed his most recent role at IBM as VP of global digital marketing. Edwards worked at IBM on and off, in various roles, since 2005.
Laurie Friedman, IBM's corporate communications manager, deferred to his LinkedIn profile, which on Thursday still said he works at IBM.
Friedman also would not disclose who is replacing Edwards at IBM.
In his most recent role at IBM, which he has held since last August, Edwards had been responsible for digital marketing in support of digital commerce, including transactions and customer acquisition.
Edwards previously served as EVP of The Economist Group and publisher of The Economist online for three years, where he was responsible for leading digital strategy. Before that, he served as director of new media communications at IBM.
He began his career as a journalist and spent nearly 10 years at The Economist in roles such as finance reporter in London, Tokyo bureau chief, and American business editor.
After opposing the idea for months, eBay decided last fall to spin off PayPal into a separate publicly traded business. EBay said at the time that the separation would allow the companies to capitalize on respective growth opportunities.
Ahead of the split, PayPal hired Amanda Groty from Hill+Knowlton Strategies as senior director of comms for EMEA, in April. Groty works out of London and Luxembourg. Franz Paasche also joined PayPal in April as VP of corporate affairs, and Paul Cohen signed up as VP and global head of corproate communications the month after.