Fast facts
Population: 91m
Urban population: 33 per cent
GDP: US$186.2bn
GDP per capita: US$2,052
Unemployment: 2 per cent
Life expectancy: 76
Poverty ratio: 17 per cent of population (2012)
Language: Vietnamese
Capital city: Hanoi
Ruling party: Communist Party of Vietnam
Currency: Vietnamese Dong
Economic Performance
Vietnam's star is rising. A recovery in domestic demand and foreign direct investment (FDI) has resulted in its GDP expanding 6.4 per cent in the second quarter of 2015 from a year earlier, according to figures from the country's statistics office. Industry and construction had a significant impact on GDP growth, while there has also been strong growth in retail sales in the first half of this year.
Media consumption
A 2015 survey of media use in Vietnam, compiled by Broadcasting Board of Governers and Gallup, revealed a demographic shift in the way younger people, in particular, are accessing news. Findings showed they are increasingly turning to the likes of Facebook and Google for their daily news fix at the expense of the previously dominant state media television stations.
Unsurprisingly, this growing influence of social media means that people are spending less time on traditional media channels such as television, radio and magazines. Between 2010 and 2014, for example, the daily average time spent watching TV has decreased, from 134 minutes to 108 minutes, while average time spent on the internet has increased, from 84 minute to 310 minutes a day. The Vietnamese are also increasingly relying on mobile phones to access the internet.
Digital trends
Simon Kemp, regional managing partner, Asia at agency We Are Social, says that one of the key, growing digital trends in Vietnam is the use of mobile-oriented chat apps.
"In Vietnam, 87 per cent of social users access via mobile devices, which indicates that more people are mobile-only than PC-only," he says. "The move to chat apps entails different behaviour too. These are about real-time conversations, rather then the selective, 'curated perfection' we've started to see on platforms like Facebook, where people choose to post only the highlights of their lives together with links to third-party content, rather than sharing regular updates on the more mundane things they're doing."
Those day-to-day conversations have moved to the chat apps, and subsequently, this is where the greatest share of time and attention has moved. Findings from the Digital, Social and Mobile in APAC 2015 report, conducted by We Are Social in association with IAB Singapore, showed that Facebook Messenger and Viber are two platforms with a relatively strong presence in Vietnam.
Kemp adds that public platforms like Facebook and Twitter are now more about a stream of curated content rather than somewhere that people actively go to network with friends or peers.
Expert analysis
Hung Vo (pictured right) is founder of Redder Advertising, set up in 2012 and which provides a range of services including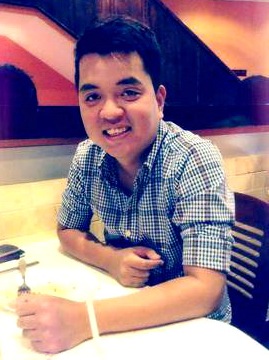 PR, social and content marketing. The agency has worked on recent campaigns including Vinacafe – The Cup of Love, which used both PR alongside TVC to encourage Vietnamese youngsters to better express their love towards the older generation, and Oreo Tet 2015, where PR and social were the lead media. One of the agency's most recent campaigns, Nam Ngu Summer 2015, was led by PR and focused on building brand love for Nam Ngu fish sauce.
Vo says the PR industry in Vietnam is 'growing up', with an increasing demand for more sophisticated services, including crisis forecast and management and content development strategy.
With digital media growing at a significant rate in the country, and the increasing use of mobile devices, particularly among the younger generation, the focus is on more digital-driven campaigns, combining both online and traditional PR formats.
"The biggest challenge we face is the need to be more digital, to develop real engagement, to be more content-driven and to prove the role and impact of PR on the brand and the business," he says. "Consumers are tired of commercials. This means PR can now move towards a combination of the online and the traditional, creating measurable engagement and conversion."
For a global PR agency firm such as Edelman, which expanded into the Vietnamese market in 2012, following the acquisition of AVC Communications to form AVC Edelman, the country's steady economic growth and forecasted increases in foreign direct investment, are leading it to take an optimistic view of the PR industry.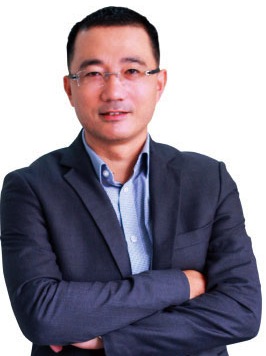 Bui Ngoc Anh (pictured left) who founded AVC in 2000 and is now managing director of AVC Edelman, says that with new multinational companies setting up in the country, there is an increase in demand for market-entry counsel that involves public affairs, broader stakeholder mapping and engagement, issues management, employee engagement and corporate reputation programmes.
This year, the agency devised a campaign to increase public awareness of Shell ahead of the Shell Eco-marathon Asia 2015 event, a competition that challenges students from around the world to design, build and drive the most energy-efficient car. The campaign aimed to engage millennials and broaden the conversation to include fuel efficiency and was realised across social, digital and traditional channels.
In recent years, brands in Vietnam have moved to co-created platforms with the aim of driving conversations with their target audience. Public relations, believes Bui Ngoc Anh, is a more effective tool to build participation and consumer engagement long term, which explains its growing popularity among Vietnamese marketers.
Vietnam's young population is also driving the change. With almost half of the population under 25, Vietnamese consumers are actively searching for great content on the internet and trust earned media more. Marketers are looking to build more integrated campaigns spanning traditional and social in an effort to better reach and engage their demographic.
For AVC Edelman, the biggest challenge facing the firm is talent – finding experienced PR practitioners in key specialisms, particularly digital and social media.
"In Vietnam, as PR is still a relatively new industry, there is not enough proper academic training for young people who are interested in the field," says Bui Ngoc Anh. "However, we see agencies go out of their way to bring the best people on board through training and building up their capabilities and talents."
With the increasing adoption of digital channels, those PR firms that arm themselves with capabilities in creative and digital production and are able to offer strategic, integrated and content driven or idea-led campaigns are likely to have a competitive advantage.
Stay on top of all the latest Asia-Pacific PR news, views and insights: Follow PRWeek Asia on Twitter and sign up for our weekly email news bulletins