Just when we thought this summer's PR news would be dominated by the merits of representing a lion-killing dentist, the silly season was brought abruptly to an end with news of a second major M&A deal in the industry in just three weeks.
More than a few eyebrows were raised when Chime, the listed marketing and comms group whose PR agencies include Good Relations and Team Spirit, reached an agreement on Friday to sell outright to a consortium of WPP and US private equity firm Providence for £374m.
Under the agreement, Chime's shares would be held by a new entity called Bidco, "indirectly controlled by funds managed by Providence", in which WPP, already a c20-per-cent stakeholder in Chime, would acquire "an indirect minority interest".
Chime stresses the aim is not to become part of the greater WPP business empire, saying Bidco will "preserve the current Chime organisation, including Chime's existing management team, brand and culture, to ensure continuity of a strong track record".
Private equity targets sector
The impression is that this deal is led by Providence rather than WPP. Commentators say it is further proof that private equity, particularly from the US, is increasingly interested in the marketing and comms industry as it becomes more acquisitive in general.
It was another American private equity group, DC Partners, that bankrolled last month's acquisition by Teneo of London-based PR firms Blue Rubicon and StockWell. And there is clearly more private equity cash to be spent nowadays. The value of private equity buyouts globally reached a record $450bn (£288bn) in 2014, according to a recent report by management consultants Bain & Company.
PRWeek has spoken to a handful of UK PR agency chiefs since news of Chime's sales talks broke on Thursday, with several saying they have had more approaches recently from potential private equity suitors. "They are more confident about investing in people-based business because of the improving economy and amount of money they have to use," says one leading agency figure.
So why Chime? Industry experts say they can see the logic in acquiring the 26-year-old business, which has enjoyed decent growth in recent years, despite Chime saying it expected results for 2015 to be "below expectations".
Chime, which in 2012 relinquished control of PR mainstay Bell Pottinger following an MBO, reported a 19 per cent rise in pre-tax profit to £30.1m in 2014. In addition to established PR agencies, its portfolio includes sports marketing firm CSM, chaired by ex-Olympian Lord Seb Coe. Chime recently announced another impressive appointment: former culture secretary and London mayoral candidate Tessa Jowell, who is now chairman of Chime Specialist Group.
Keith Hunt, managing partner at business management consultancy Results International, describes Chime as a "very good prospect" for the consortium.
"It's got a strong management team. It has reinvented itself in the past few years with a shift in focus largely away from PR towards sports marketing, which is seen as a big growth area. By virtue of its actions in that area and the acquisitions it has made, and bringing Seb Coe on board and his business, it has got itself in a very strong position."
Better growth as a private company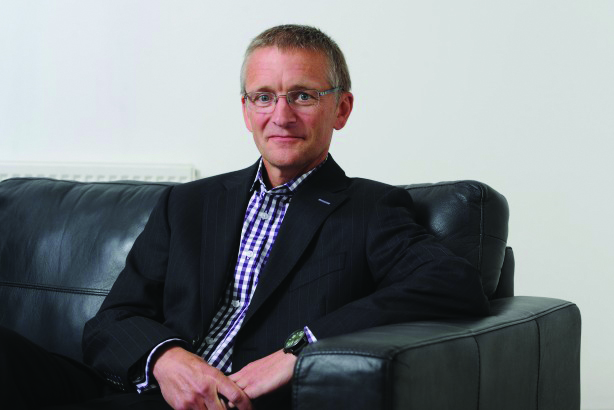 Tim Dyson (pictured above), chief executive of global AIM-listed Next Fifteen Communications, says: "[Chime CEO] Chris Satterthwaite and his team have transformed the old Chime from a largely UK corporate communications business into an international sports marketing business in the past five years. I suspect they have further ambitions, which are more easily achieved off the public markets.
"It's interesting that WPP is looking to maintain its stake in Chime. It suggests it believes in the plan and can see better growth as a private company."
Hunt agrees that Chime could benefit from being back in private ownership. The company and its peers, among listed mid-cap marketing and comms firms, have "really struggled" since the crash of 2007/08, he says, when share prices took a hit and have not recovered strongly, despite some positive movements last year.
"It's been very hard for them to raise equity, to make acquisitions, to grow," Hunt explains.
"It's been a frustrating time being a public company. It is probably thinking it will be a lot easier as a private company with private equity backing, which will allow it to continue to grow through acquisitions without the pain of half-yearly reporting and adhering to all the rules the stock exchange requires."
Prior to last week's news of the sale talks, Chime's share price had stayed below 300p almost entirely for the previous 10 months. This is way above the five-year nadir of 148p in May 2012, but the share performance has been sluggish compared with the first half of 2014 when it peaked at 369p and mostly hovered around 350p.
Share price troubles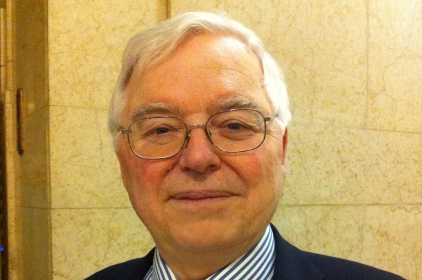 David Wright (pictured above), CEO of the AIM-listed Porta, which owns PR agencies including Newgate, Publicasity, PPS and Redleaf Polhill, says: "I don't know if it's so difficult to raise money on the market. The question is whether you can raise it at a level you feel comfortable with."
Porta's shares closed at 8.9p on Friday, against a five-year high of 17p in January 2014. "I certainly wouldn't be interested in raising money at the level that my shares are at now," says Wright.
He highlights another problem: "You just can't borrow money from the banks now. That's why a lot of companies are trying to raise money on the stock market."
Dyson looks at the longer-term prospects for Chime.
"These 'take private' deals are usually a means to an end," he says. "Providence will be looking to either sell on their investment or relist the company at some point but that wouldn't happen for at least a few years. During that time, I suspect they'll be looking to add new elements to the business that make it less dependent on large sporting events like the Olympics and World Cup.
"In other words, acquiring Chime is only the start of a process, not the end."
Dyson says it i s "striking" that Chime's valuation is equivalent to that of "much larger groups" that have private equity backing. The £374m price tag represents about a 33 per cent premium on Chime's 275p share price at close of play on Wednesday, before news of the sale talks became public.
"This suggests they see very good growth prospects ahead for Chime and that private equity funds are more bullish about the marketing and media sector," Dyson concludes.
The Chime sale is not yet a done deal; the group's shareholders must approve the plan at a general meeting that has yet to be arranged. However, PRWeek understands the acquisition could be completed by the end of October, and given private equity's renewed interest, who would bet against further M&A deals in the industry being on the cards by that point?