Morning ritual
My day begins at 5am. I live outside New York City with my husband and four kids, so the first thing I do is put on the local news so I know what to expect from traffic and weather.
I shower, dress, and am out the door by 6am. On my trip into the city, I check emails, media alerts, online newspapers, and send reminder texts to my kids before they leave for school, which they pretty much ignore.
First site or app you check in the morning?
Instagram. It gives me the world at my fingertips. I get a sense of how brands are positioning themselves, can see fashion shows all over the world, and the perspectives of everyone from tattoo artists to Japanese artists.
If you ruled the world for a day
I would have women make all final decisions.
Most distinct aspect of your personal office
When we opened HL Group 15 years ago, my partner, Hamilton South, and I always shared an open space with our desks at the opposite ends of the room. At any given time, there is a lot of energy being shared.
One a scale of one to 10, how difficult is your commute?
When the commuting gods are aligned, a two. When they are not, it's about an 8.5 with lots of anxiety.
Favorite smartphone app
Flipboard.
First marketing or PR job
My first PR job was for Jeffrey Banks, a new designer and division of Oxford Clothing many years ago. I was young, ambitious, and open to anything they put in front of me. It was an incredible place with smart people who are still in my world, leading companies in the manufacturing, publishing, and design areas.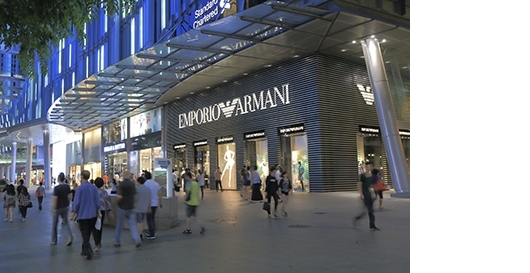 The first job that changed my outlook and taught me to think differently was at Giorgio Armani, where I truly learned about business, marketing, PR, and what it means to be a global brand long before anyone was talking about it. It was new, exciting, and, honestly, I would've worked for free.
Tips for other working moms
Be organized and admit that sometimes you can't do it all.
What's your favorite city to do business in?
New York City. You can get anything done in this town.