Many pirate sites have adopted BitTorrent's tech. How are you clarifying your status as a legal distribution platform?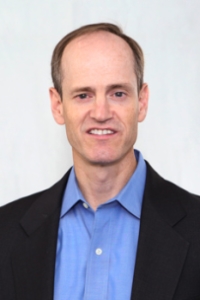 The largest companies on the planet, such as Facebook and Twitter, use our technology to distribute content. BitTorrent's tech is used for many good things that aren't related to copyright infringement. Anything we have built since 2012 – such as our content-distribution platform Bundle and file-syncing app Sync – speaks strongly to this opportunity to use distributive technology to make the Internet better.
We have used global incidents to demonstrate this. For instance, when Sony Pictures Entertainment canceled the Christmas Day release of The Interview, we wrote a public letter to the company on our blog telling them to use our BitTorrent Bundle service as a distribution platform. In the end, Sony had made sufficient plans to release The Interview and did not issue it as a Bundle. But we have done projects with Sony since, including a Bundle in support of hockey documentary Red Army.
How are you using social media to tell your company's story?
Social media is not separated from PR or BitTorrent's marketing plan – it is part of everything we do. We use it to embrace and have a good dialogue with our community. We also use it to help get our story out there in the correct way.
We use our blog to communicate everything about the company and our products. On any given day, we have a post from one of our engineers about how they built a piece of tech, to a guest post from one of the execs talking about one of our products, or one from myself about a new browser initiative.
What we aim to do is use the blog as our news engine, with content coming from all over the organization, and we use our social media channels to bring attention to that.It is crucial for us to be clear about who our partners are, what we are doing, and what our different applications do. It is about owning your story. We may have not done such a great job of that in the 11 years the company has been in existence, but it is what we're doing now.
In April, BitTorrent laid off 40 of its 150 employees. Why were the cuts made?
Sometimes you expand. Sometimes you do the opposite. None of our products were impacted. The comms team was not affected and remains strong. The important thing is that we have employees who believe in the mission. We are different than other ad tech companies: There is only one BitTorrent.
The brand is committing more resources to the development of original content and recently partnered with Rapid Eye Studios to produce and distribute projects via the Bundle platform under the BitTorrent Originals banner.
The opportunity is there to create unique content for our audience of 170 million users globally. We are a distribution platform. Our partners are exploring innovative business models and sponsorship is showing promise. The content is still being produced and we can't give any more details about it right now.
Artists such as Taylor Swift have been positioning streaming services from companies such as Spotify and Apple as the enemy. How do you respond to critics as you try to persuade artists to use your platform to distribute their content?
Taylor was very critical of Spotify and pulled her music from it. She was not necessarily against streaming as a whole. However, it's fair to say the various business models the streaming platforms offer have been a source of frustration for artists for a number of reasons. With Spotify, it's due to the lack of clarity around how the deals with the labels work. This is a big differential for Bundle, which aims to give as much power around pricing, formats, and fan data back to the artist.
The Internet should be about empowering artists. If certain artists want to use streaming, they should have good offerings available to them in that ecosystem. If artists don't want to put their music on those services, they shouldn't have to. BitTorrent's slogan is to provide options and not rules.
What is your focus in the next year?
One of the big products we have coming up this year is Project Maelstrom, which is our first public release of a Web browser that can power a new way for content to be published, accessed, and consumed. It works like a normal browser, but it also works like BitTorrent protocol as well, in that any site can be distributed.
We believe it has the opportunity to tackle some of the thornier problems we see challenging the future of the Web, such as keeping the Internet open, keeping access to it neutral, better ensuring our private data is not misused by large companies, and helping the Internet scale efficiently for content.
How many people are on your PR team?
We have 12 people working in our marketing team and we also work with Cornerstone.